Russell Westbrook ties Oscar Robertson's NBA record triple double mark Saturday May 8 & passes him May 10, 2021

For years I have taught about scripted 'triple doubles' and the number 58, so of course Russell Westbrook ties Oscar Robertson for most triple doubles all-time, on May 8, 2021.


Triple Double = 58 (May 8, or 5/8)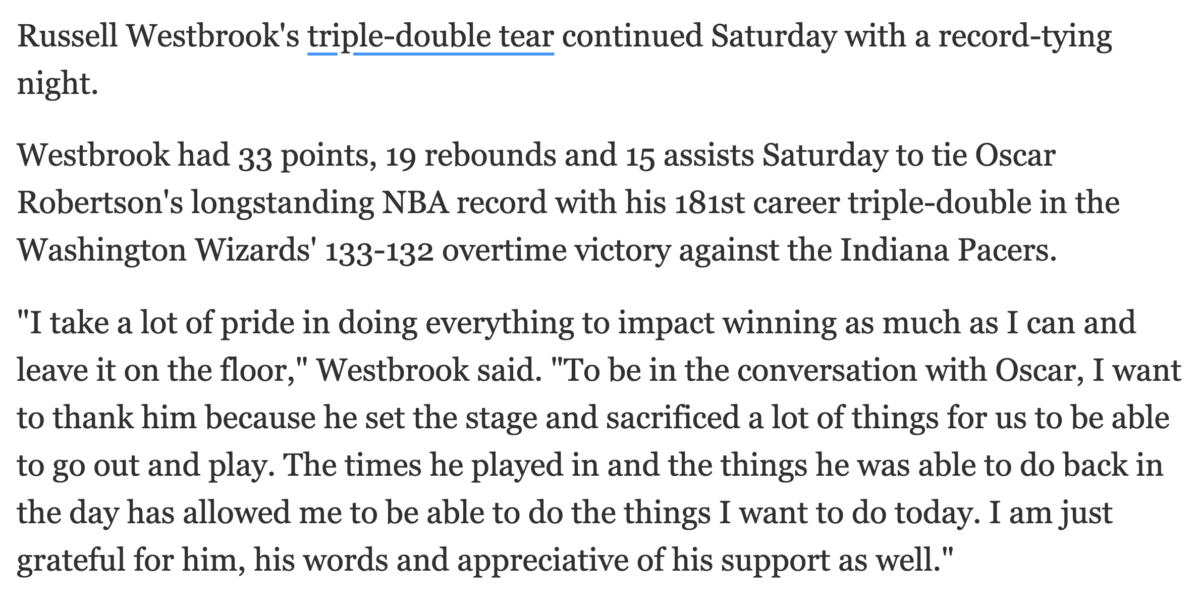 https://www.usatoday.com/story/sports/nba/wizards/2021/05/08/russell-westbrook-ties-oscar-robertston-record-181st-triple-double/5009983001/
The May 8 accomplishment came 177 days after his birthday. *Jesuit Order = 177


Then, on Monday, May 10, 2021, Russell Westbrook passed Oscar Robertson, recording his 182nd triple double. Notice how 182 equates with 'Oscar Robertson'.

And notice he did it with 'Washington' on the 130th day of the year, May 10, 2021.

Furthermore, it was 139 days after this season began, December 22, 2020.


Oscar Robertson stats.
Russell Westbrook stats.
Westbrook set the record in his 940th career game.