Russian military steals vast amounts of Ukrainian grain, threatening starvation in the country, as well as commodities markets worldwide, May 5, 2022 news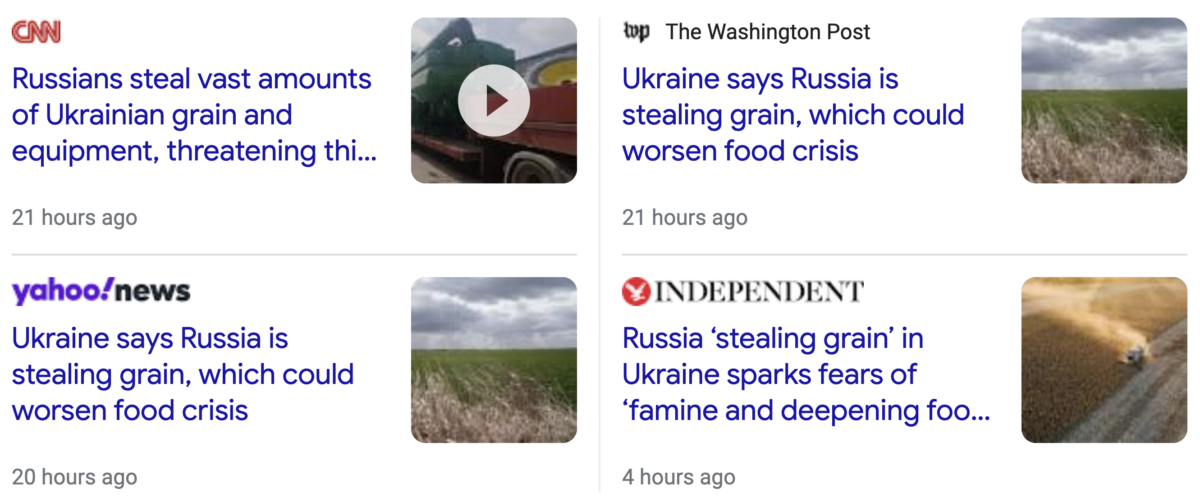 This news broke Thursday, May 5, 2022.
The article deals with the threat of people's ability to 'eat.'
Eat = 55
Keep in mind the military conflict with Russia and Ukraine began on the 55th day of 2022.
Military = 55
And in this case they're saying the Russian military is stealing the grain.
And as we know, this is a satanic plan and agenda.
Satan = 55
God = 55
*Putin = 55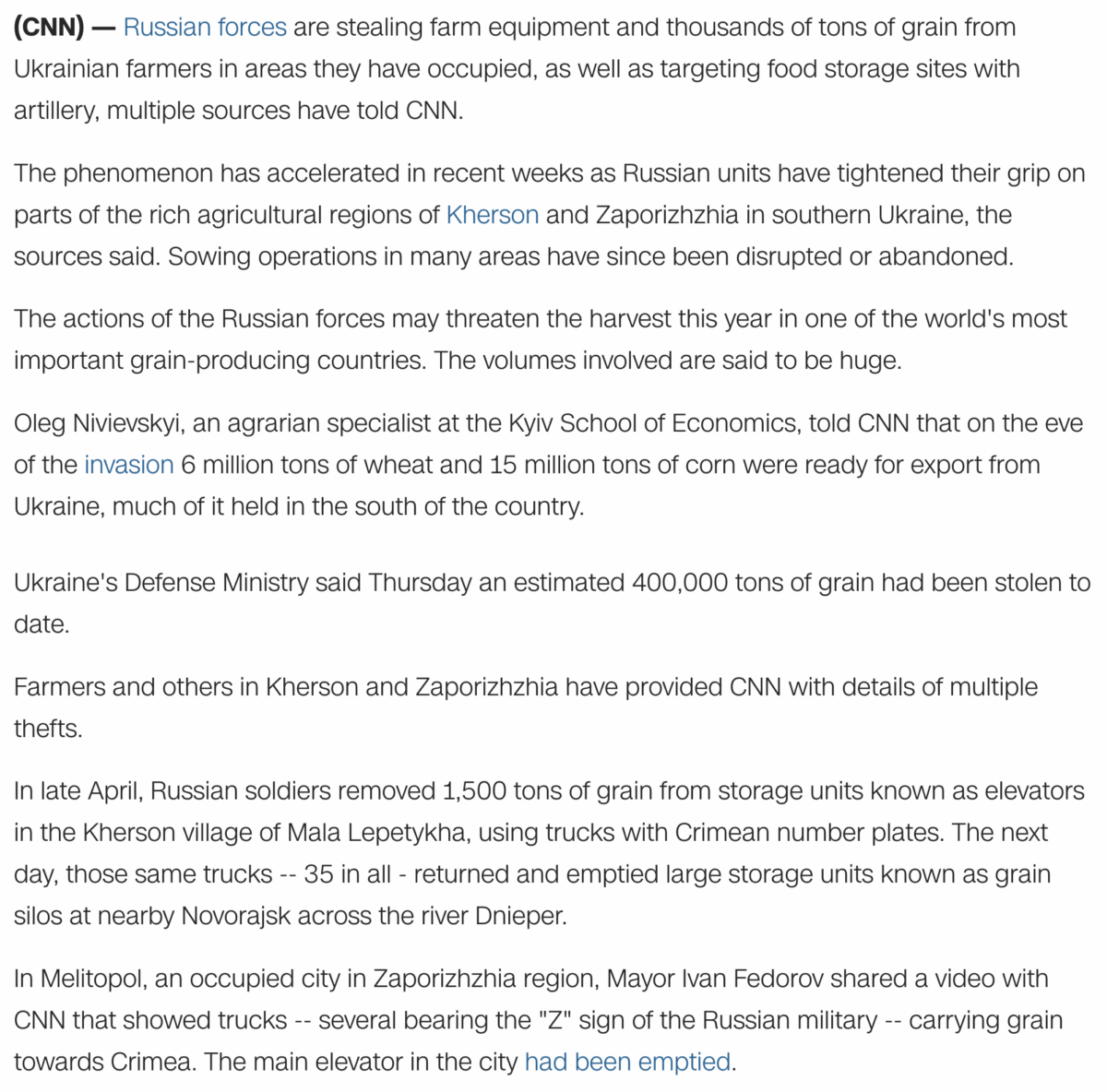 https://www.cnn.com/2022/05/05/europe/russia-ukraine-grain-theft-cmd-intl/index.html