Sandra Bland's death in jail cell 95, July 13, 2015, in Waller County, Texas & her mother being in Buffalo the day of the Uvalde, Texas shooting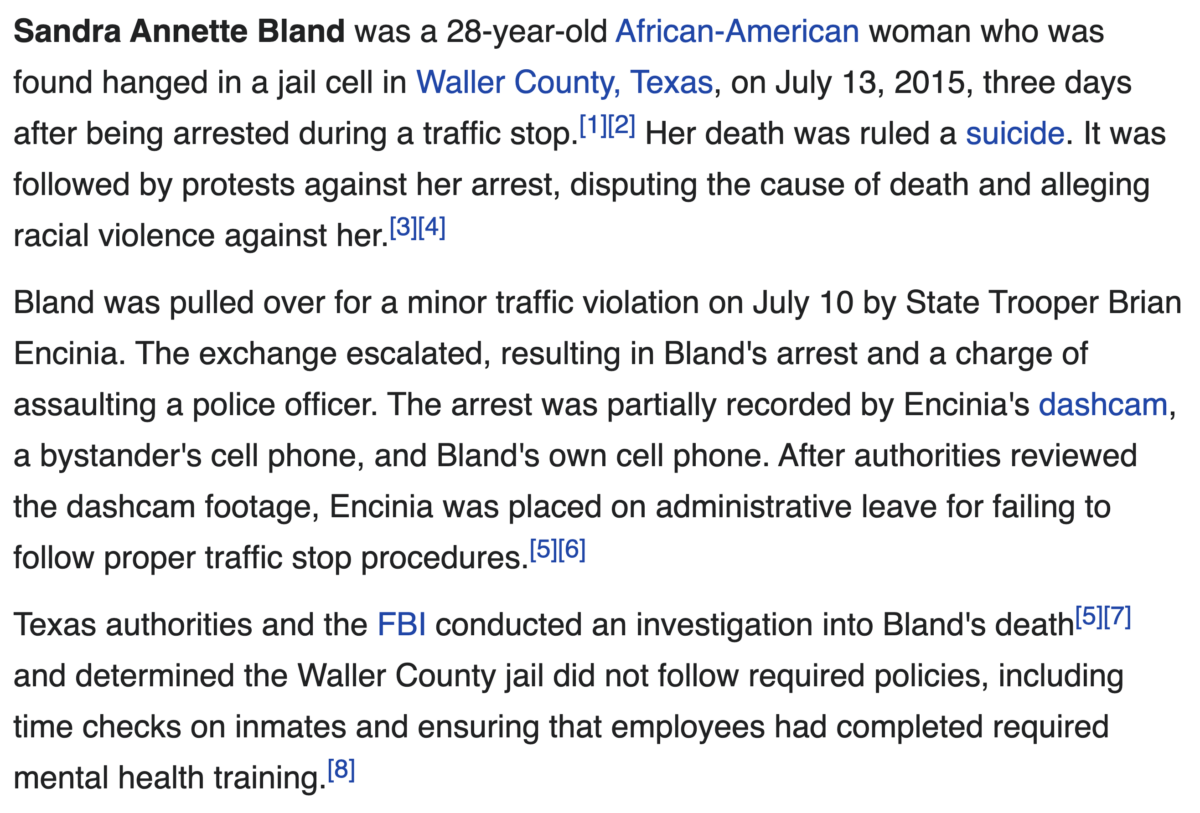 https://en.wikipedia.org/wiki/Death_of_Sandra_Bland
Recall, the Jesuits, the driving force behind the race war, were created to counter the 95 Theses, and were recognized by Rome on September 27, the day leaving 95-days in the year. It is for this reason MARTIN LUTHER King Jr. was assassinated on the 95th day of 1968. Of course, Martin Luther wrote the 95 Theses in history that gave birth to the Jesuits as a response.
In this case, Sandra Bland was found dead in jail cell 95, in Waller County, Texas.
Waller County, Texas = 95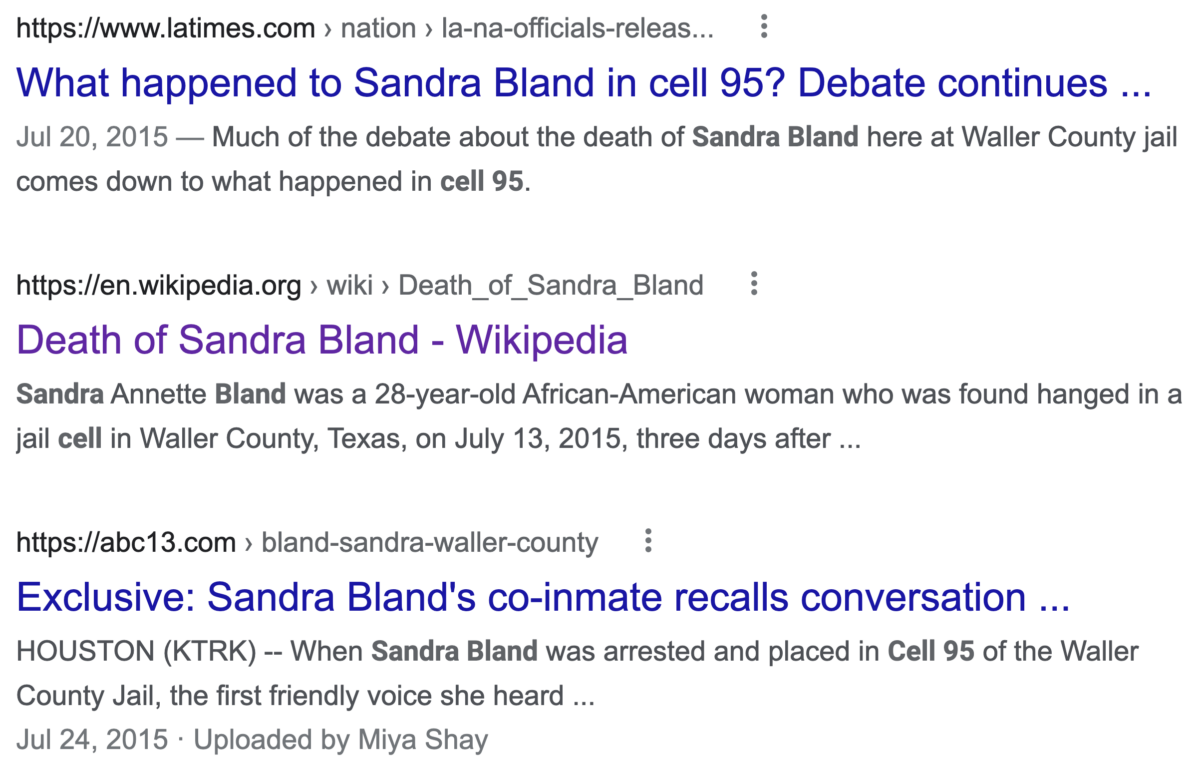 And notice where Sandra Bland fits in with Jesuit Order (72).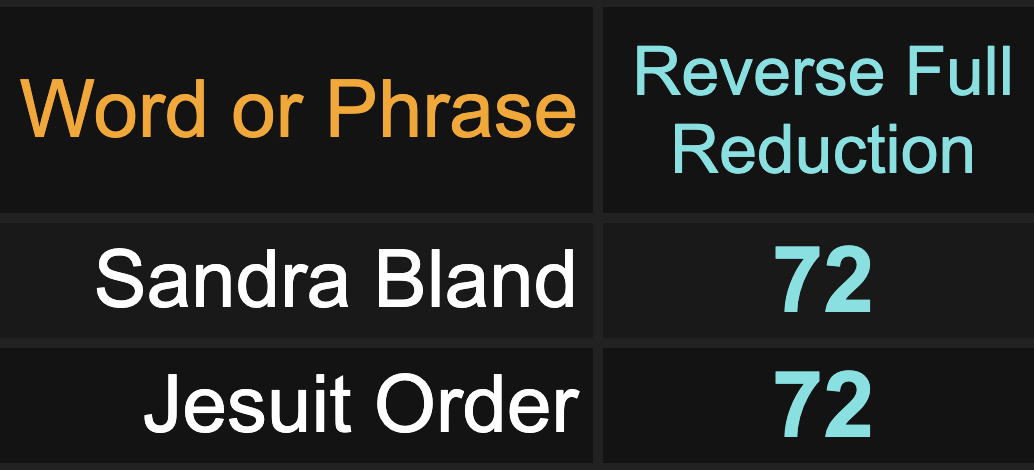 Sandra Bland was born February 7, or 7/2, like 72.

This goes with the most recent Texas shooting coming on the 144th day of the year, the same day Bland's mother was in Buffalo, a shooting that happened 144-days after the death anniversary of Canisius, who the local Jesuit University in Buffalo is named after.

Keep in mind Sandra Bland was born on the 38th day of the year.
Death = 38
Murder = 38
Killing = 38
RIP = 38
-A recurring pattern…
–Tops = 38 (Shooting in Kathy Hochul's 38th week of being governor)
She died July 13, or 13/7, like 137, the 33rd prime.
Race War = 33
Police = 33
Order = 33
Secrecy = 33
Federal = 33
Masonry = 33
Sandy Bland = 33
Of course 33 is part of a long pattern in racially divisive news, and Sandra Bland's mother knows this. I talked to her about it in Buffalo, where the "white supremacist" shot up the Tops 33-weeks after the Mayor's birthday, a Mayor that no one wants in Buffalo.
And her media team had Sandra Bland's mother in Buffalo the day of the Texas shooting. Of course her daughter was killed in Texas.
Making matters all the more interesting, the man who pulled over her daughter, Brian Encinia, has the 'racism' encoding in his name. And recall, the Buffalo shooting comes just before the Bills 63rd season, while the Mayor Byron Brown is 63, and while the Governor Kathy Hochul, born in Buffalo, is 63.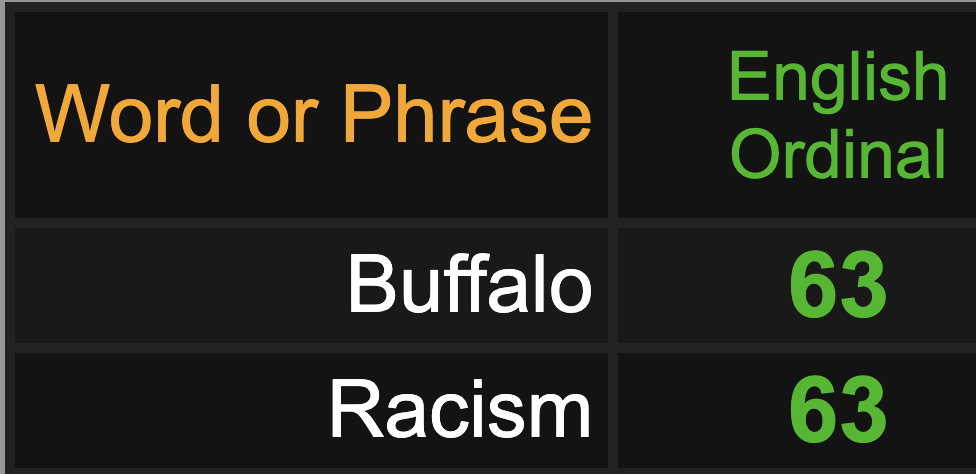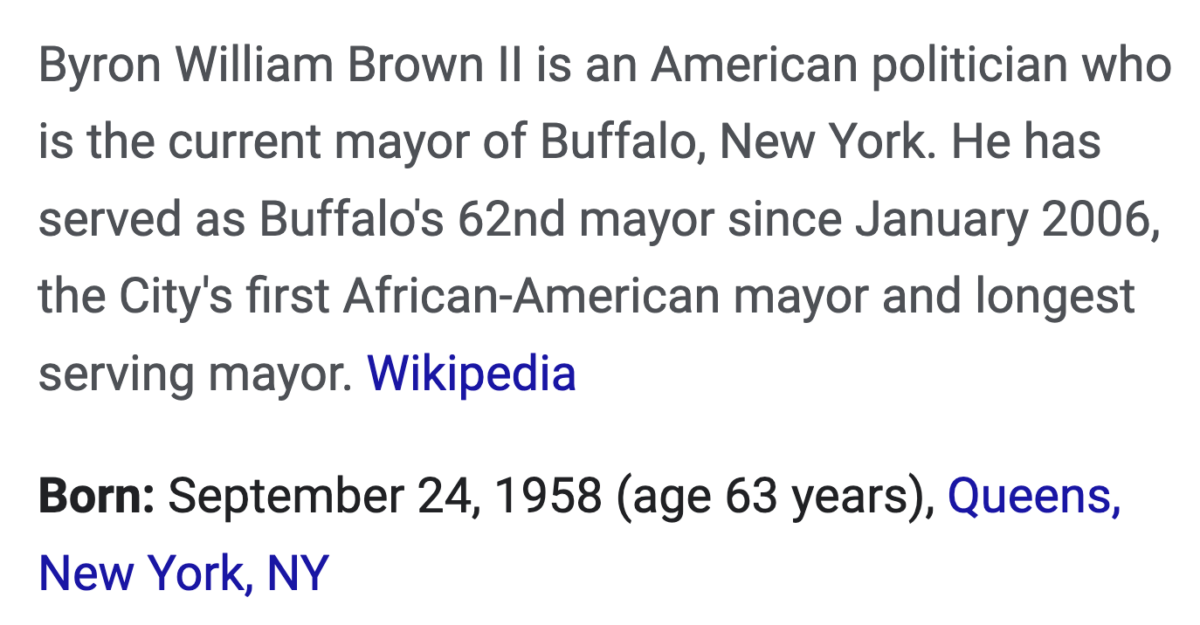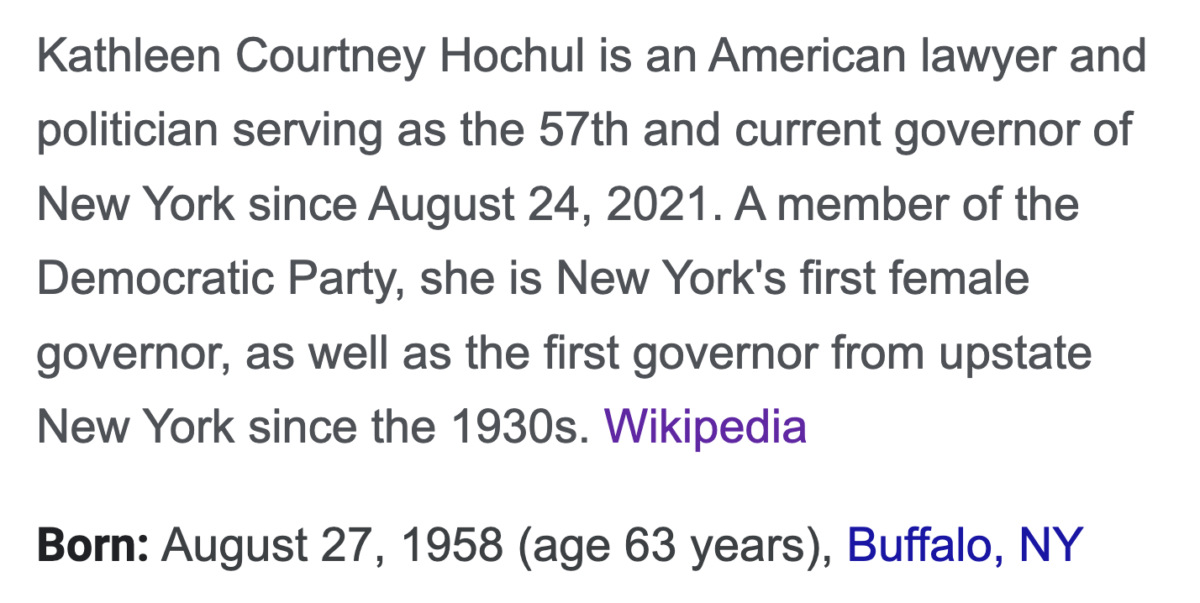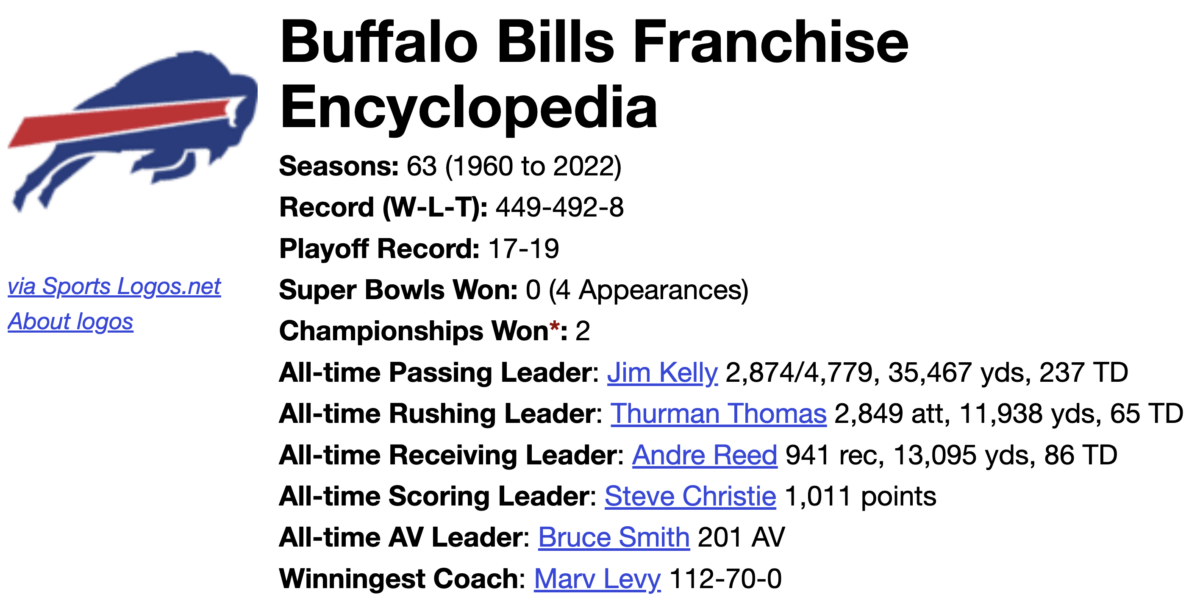 Sandra Bland's mother was paid $1.9-million and her daughter's property was given to her in '19.
Chaos = 19