Serena Williams exits first round of Wimbledon with 'injury', June 29, 2021, staying on 7 all-time wins at tournament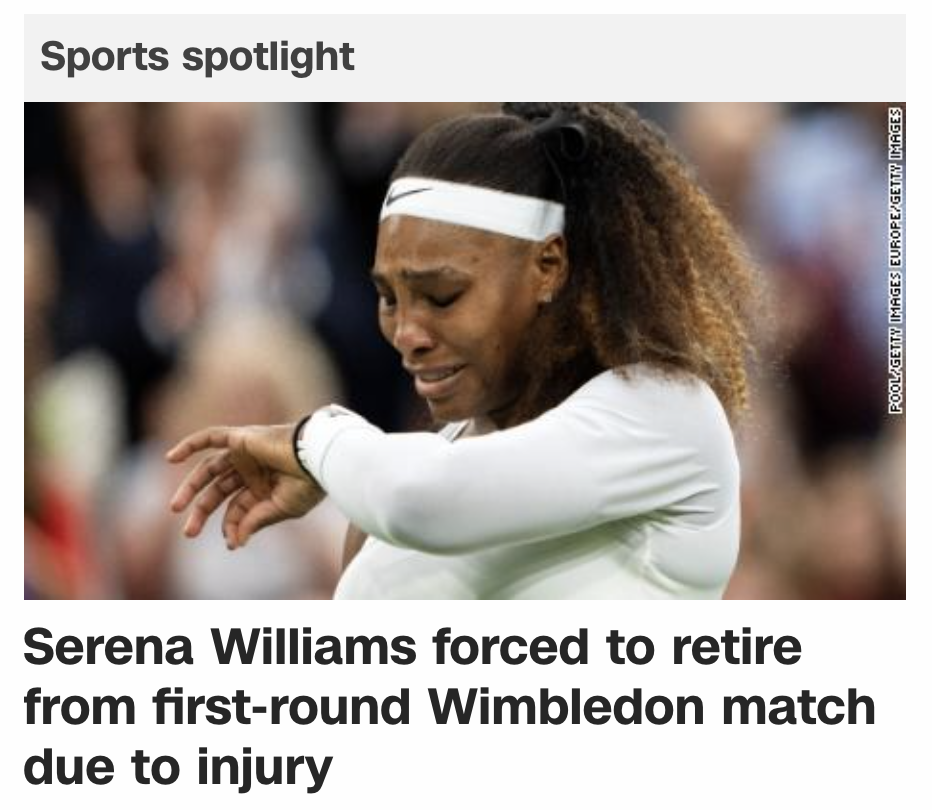 Serena exits 'Wimbledon' with an 'injury', marking the latest 97 ritual with the tournament.
She is getting the same kind of treatment Tiger Woods has in golf.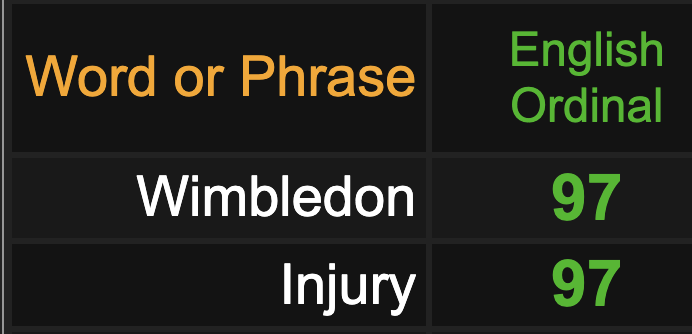 This news comes 89 days before her upcoming birthday (24th prime) and she is trying to win her 24th tournamenet to tie Margaret Court. And what a name she had, right (tennis court)?
This comes on a date with 56 numerology. *6/29/21 = 6+29+21 = 56
-Black Lives Matter = 56
-Black = 11 (89, 11th Fibonacci #)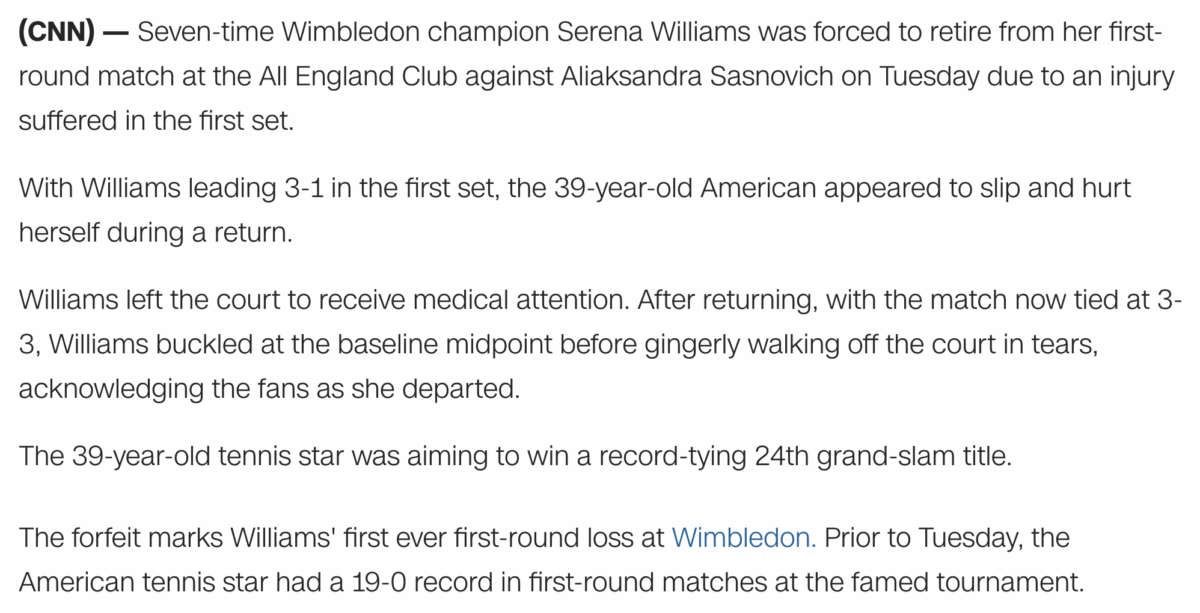 https://www.cnn.com/2021/06/29/tennis/serena-williams-wimbledon-spt-intl/index.html
Notice how they put the emphasis on 7 time winner at Wimbledon, in the year of 7s.