Sharon Stone's brother, Patrick, dies at 57, the day Patrick Mahomes wins Super Bowl 57, Sunday, February 12, 2023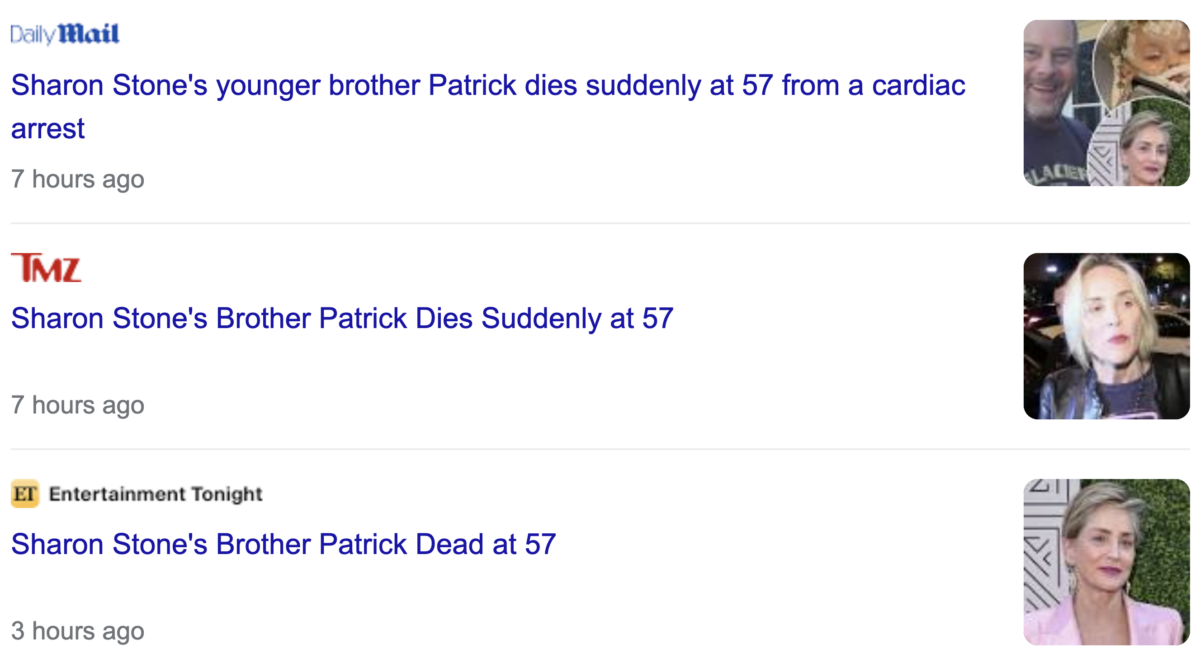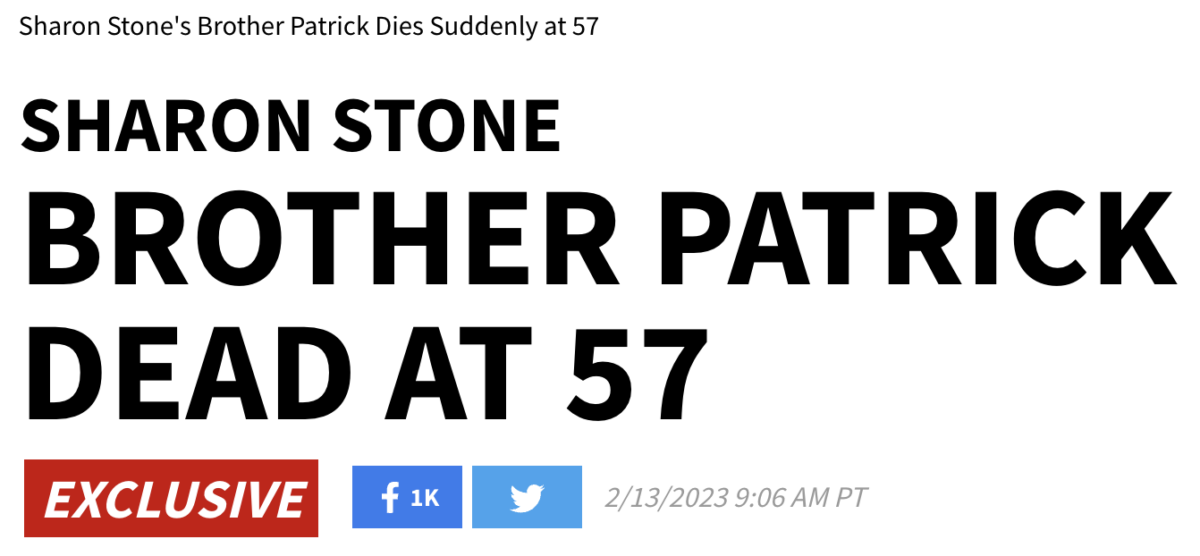 Sharon Stone's brother Patrick is dead the day of Super Bowl 57, won by Patrick Mahomes…
Who runs Hollywood?
Jews = 57
Who is American football credited to?
Scottish Rite = 57
What's the most Jewish branch of Freemasonry? That's right, the Scottish Rite.
And did you miss the JuJu in a kilt joke? If so, read here.
Adding insult to injury, Sharon Stone is 64, and so is Andy Reid.
Kansas City Chiefs = 64
Chiefs became 6-4 vs. Eagles
Stone is from PA, like the Eagles
And notice her birthday is March 10, or 10/3.
103rd NFL season
State Farm = 103 (State Farm Stadium, location of SB 57)
Patrick Mahomes came into Super Bowl 10-3 in playoffs
Patrick Mahomes does State Farm ads

Futhermore, Mahomes got his 75th career win.
Sharon = 75
Also, 87 was the number that connected the two teams.
Sharon = 87
Philadelphia Eagles = 87
Len Dawson dead at 87
Travis Kelce, #87
Donna = 87 (Mother of Kelce brothers)
And furthermore….
Sharon Stone = 148 / 149
Kansas City = 148
The Super Bowl was 148 days after Mahome's birthday, or on his 149th day of his age.
And furthermore…
Sharon Vonne Stone = 214 / 79
Super Bowl on Lincoln's 214th birthday
Super Bowl won by Chiefs kicker, on 214th day of his age
Arizona, the Valentine's Day State, with a 2/14 birthday
–Lincoln = 79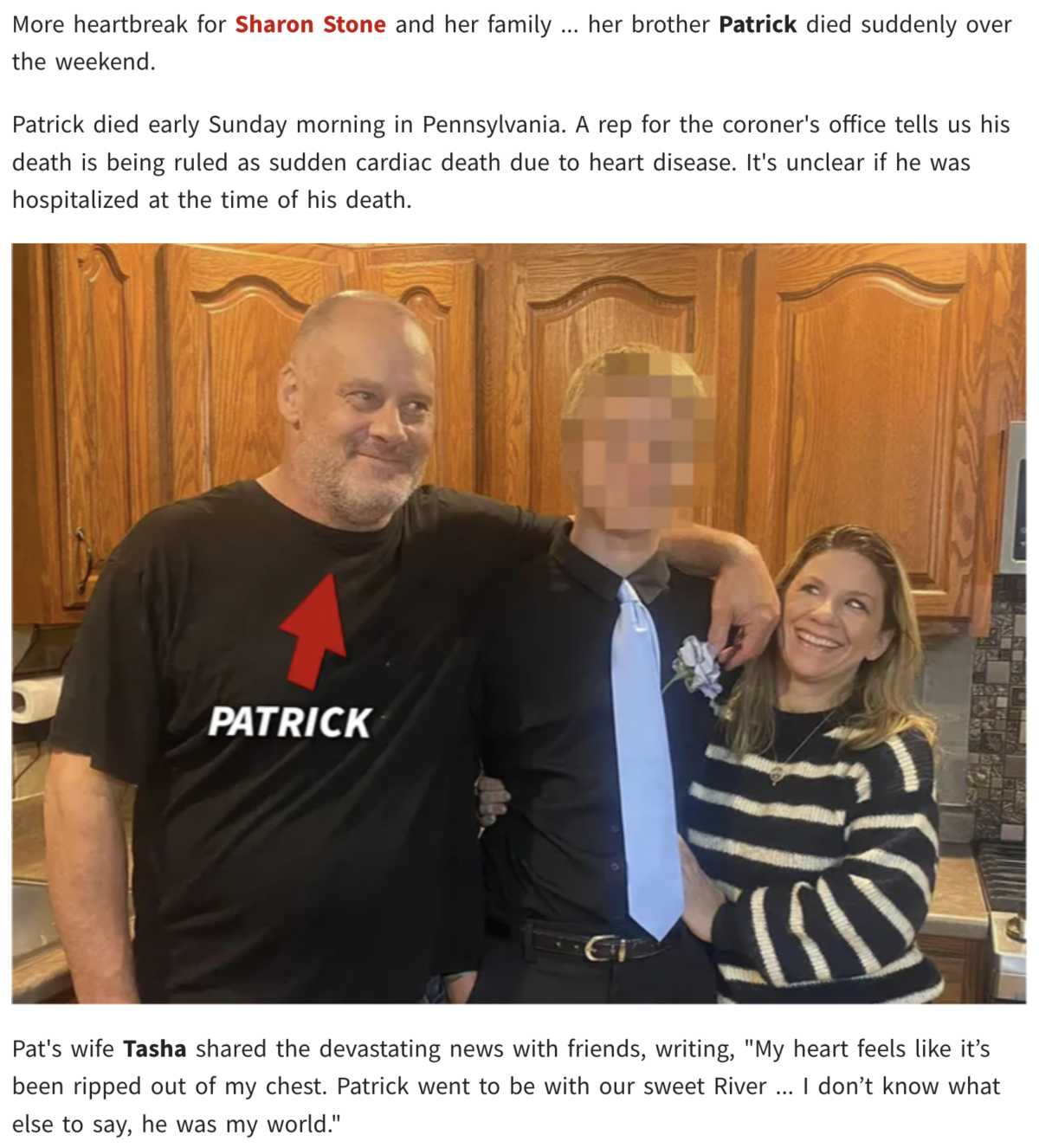 https://www.tmz.com/2023/02/13/sharon-stone-brother-patrick-dies-dead-57-son-nephew-river/