Shawn Bradley paralyzed in January 20, 2021 bicycle accident & news reported 56 days later, March 17, 2021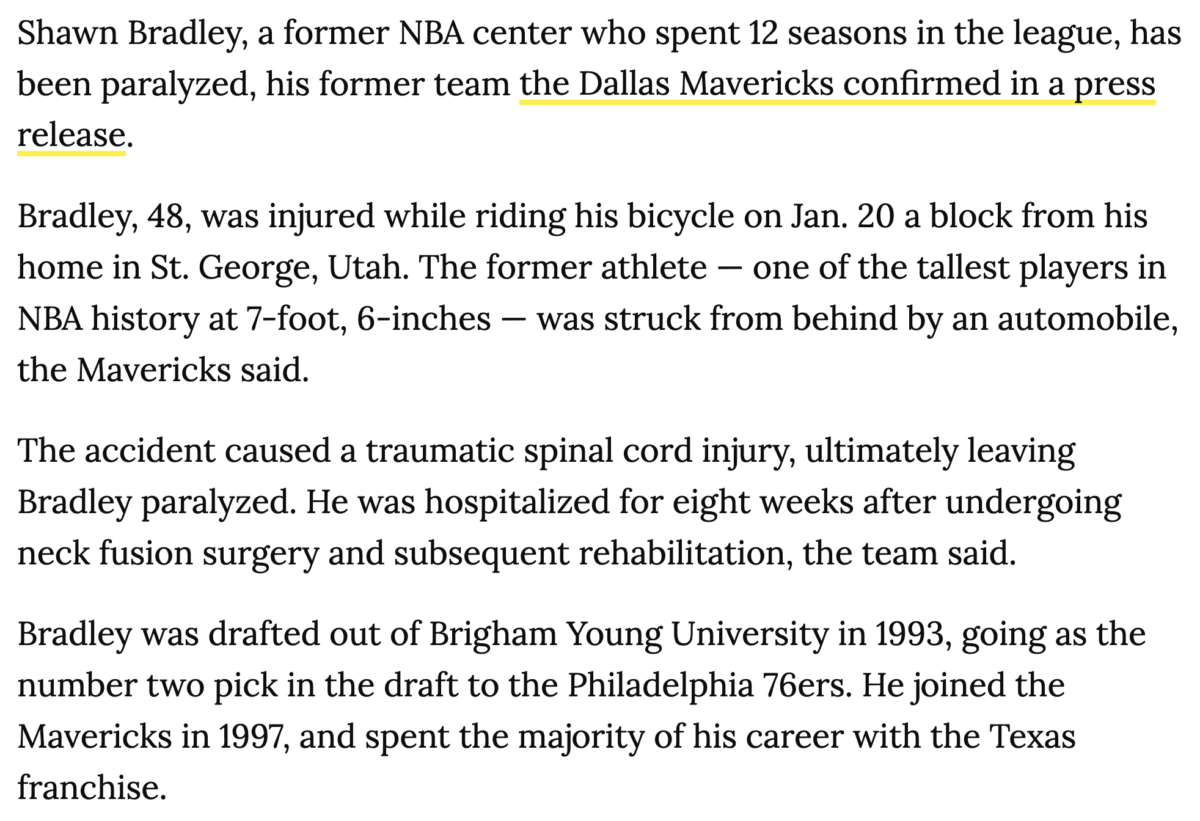 https://people.com/sports/former-dallas-mavericks-player-shawn-bradley-paralyzed-in-bicycle-accident/
This happened January 20, 2021, but the news broke on March 17, 56 days later.
The Jesuit Order = 201
Society of Jesus = 56

Keep in mind the date of the news, March 17, can be written 3/17, like 317, the 66th prime number.

Shawn Bradley has a March 22 birthday, written 3/22, like 322, or 22/3, like 223, the 48th prime number. And notice this happened while he is 48 years old.

Keep in mind 322 is the number of 'Skull and Bones', and this news was saved for the 76th day of the year, about the 7'6″ tall man, who was drafted by the 76ers.

The article did not mention that he played for the Nets as well. His connection to the Nets reminds that the 56th NBA season featured an NBA Finals, Lakers over Nets.
*And for the record, I once witnessed Shawn Bradley make fun of my overweight friend, Nick Gilmore, who wasn't even old enough to drive at the time. As they say, karma's a bitch.