Smiley Martin, accused Sacramento shooter, reportedly released from prison for unknown reasons on February 8, 2022, 54-days before the 'Sunday' shooting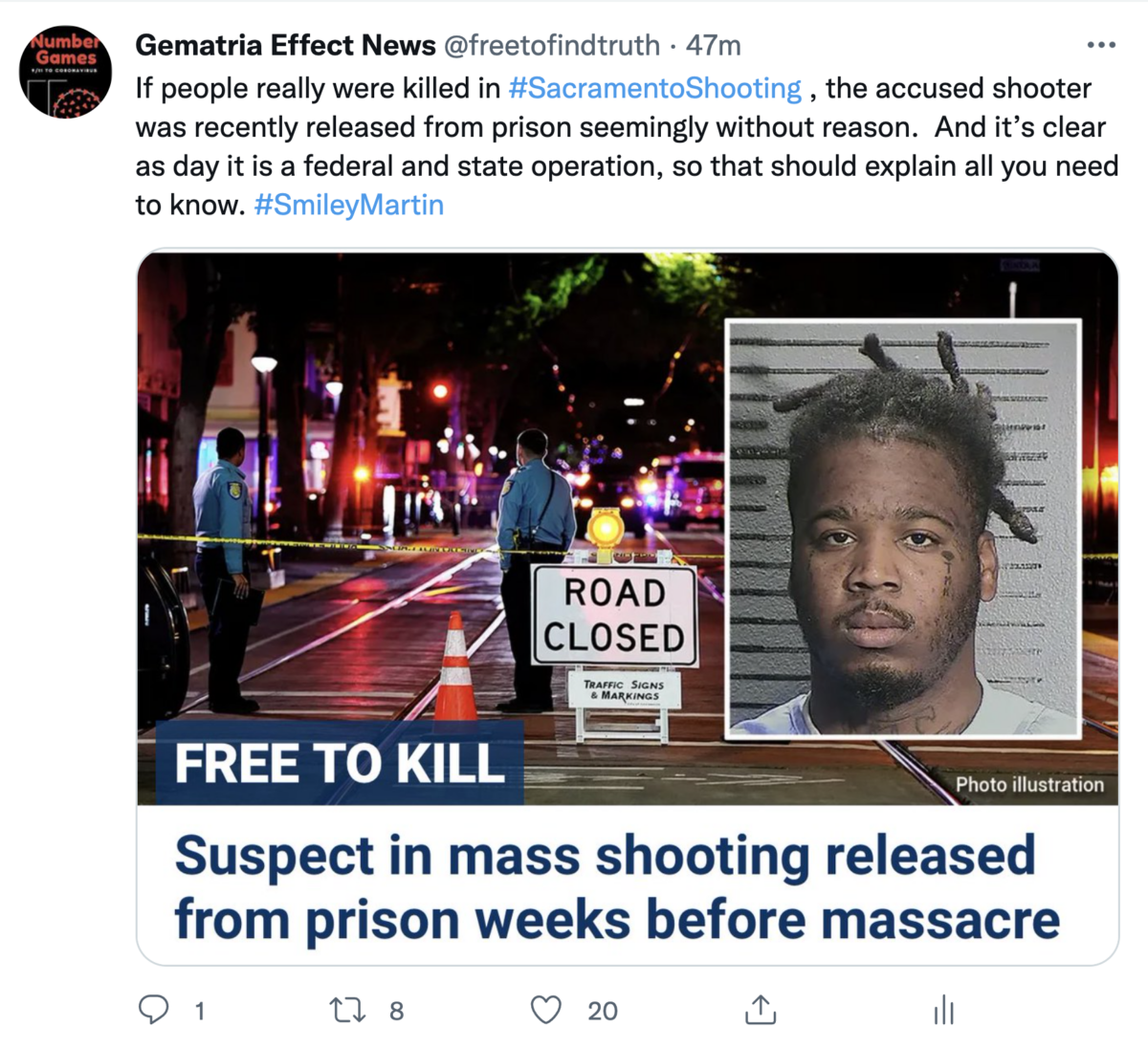 Smiley Martin, the accused Sacramento shooter, along with his brother, was reportedly released early from prison in February 8, 2022.
February = 42
Brothers = 42
Martin = 42
Gun = 42
Ammo = 42
Their records are in 'Arizona.'
Arizona = 42
And he was seemingly released "without reason."
Well, it's obvious now, if this is true, it was to participate in the state / federal gun control agenda.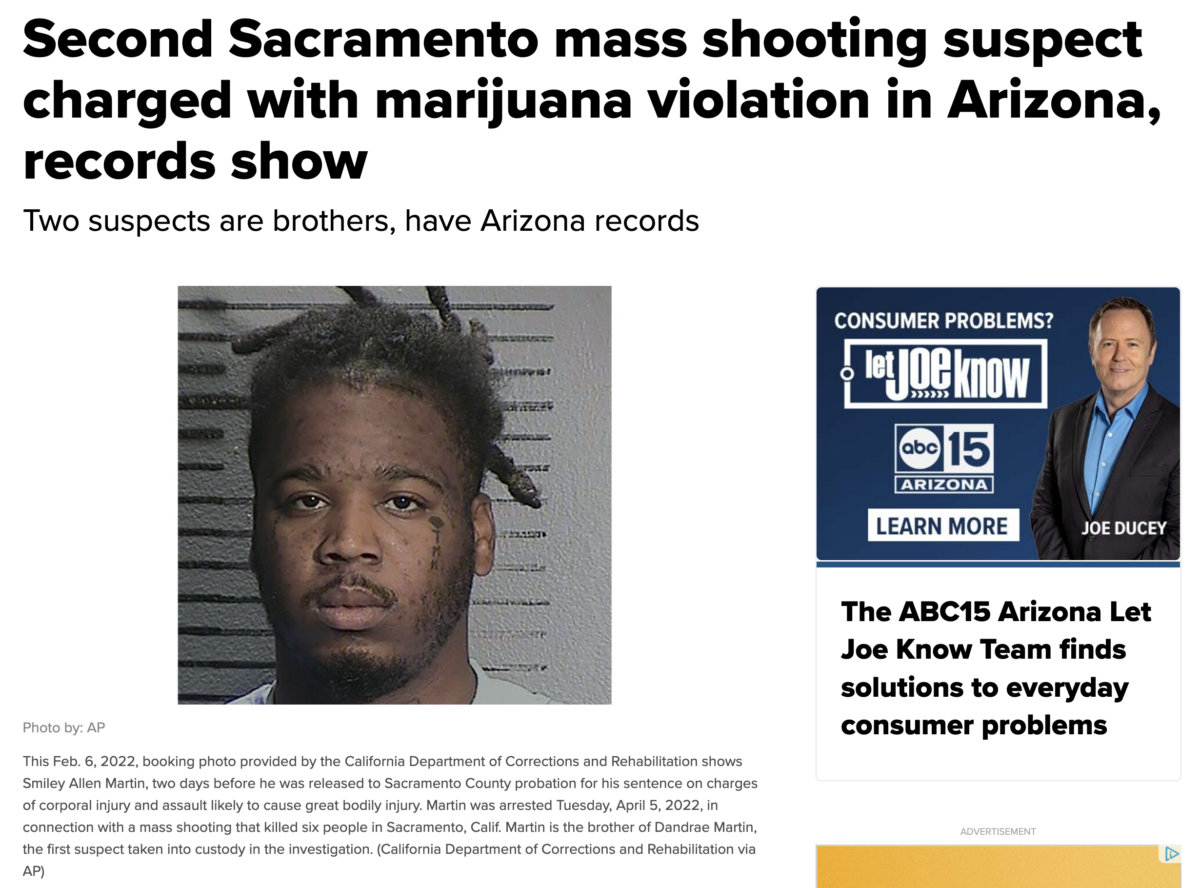 https://www.abc15.com/news/state/second-sacramento-mass-shooting-suspect-charged-with-marijuana-violation-in-arizona-records-show
From his February 8, 2022 release to the April 3 shooting was 54-days (Gavin Newsom is 54-years-old). And of course that is the number of the Jesuit Order.

Jesuit Order = 54
–Sun = 54
-Sunday shooting
Jesuit = 42
As you know, 42 is used to shame black men. And so are 59 and 76, which in this case, fits in with the 'Second Amendment' undermining
Slave = 59 / 76
Negro = 59 / 76
Blues = 59 / 76
Rasta = 59 / 76

Recall the Sacramento church shooting of February 28, the 59th day of the year. And don't forget this is synced with Pope Francis as well.
Pope Francis = 59
Also, don't forget Gavin Newsom was the 42nd Mayor of San Francisco, the city named after St. Francis of Assisi, just like Pope Francis.
Last, notice his TMM tattoo.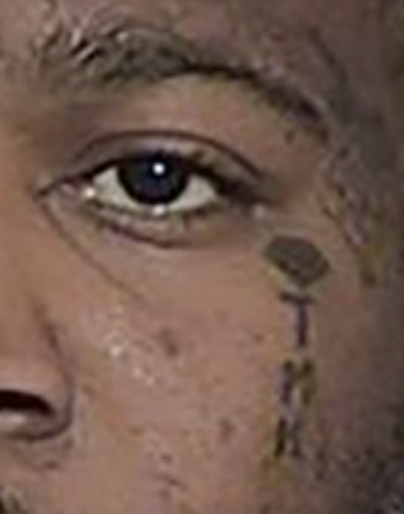 TMM = 20+13+13 = 46
Catholic = 46
Chaos = 46
Ordo Ab Chao = 46