Someone tried to poison Oldsmar's water supply with LYE, February 8, 2021, 20 days before the golfer drowned in the Oldsmar water on the 28th


Notice, this news broke February 8, or 2/8, or 8/2, like 28 and 82. That syncs with Oldsmar.

That was 20 days prior to the February 28, 2021 news out of Oldsmar, Florida, about the man drowning in the water at the golf course. Read more about that here.
Also, the word 'lye' equates to 39, and this news was from the 39th day of the Gregorian calendar year.

And notice how Bob Gualtieri equates with 'water supply'.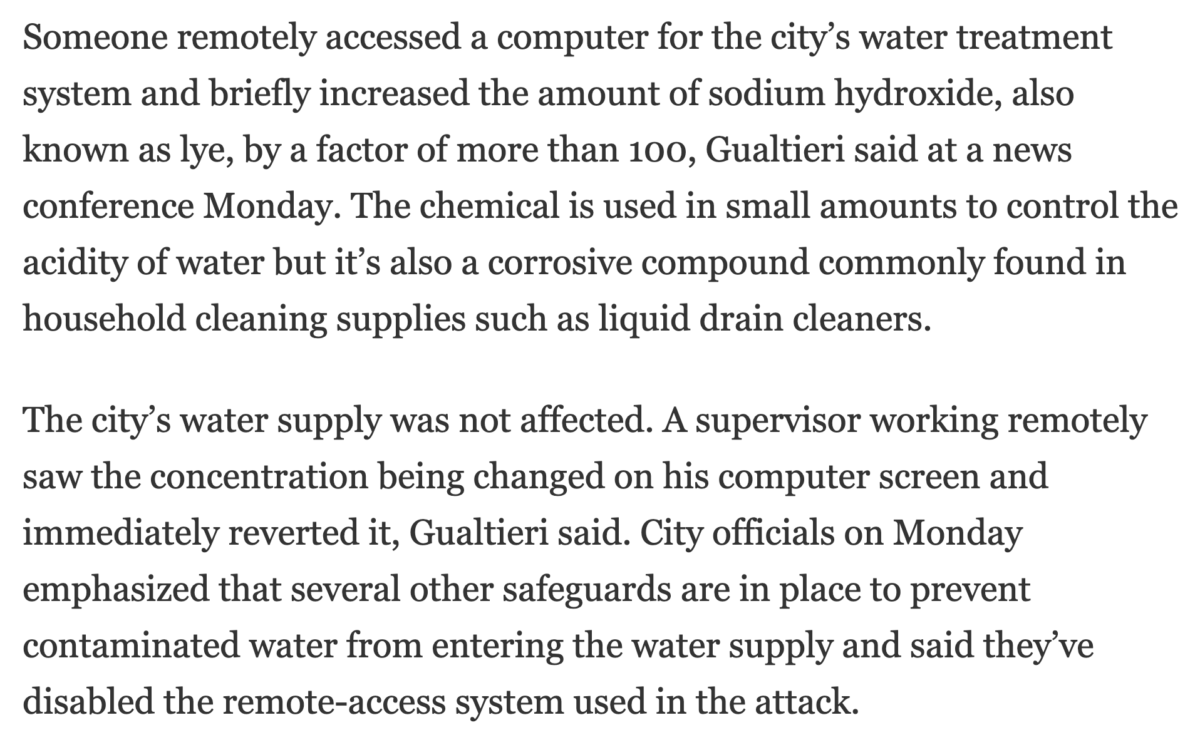 And notice how Bob Gualtieri goes with Sodium Hydroxide.

Secret Society = 58/77
https://www.tampabay.com/news/pinellas/2021/02/08/someone-tried-to-poison-oldsmars-water-supply-during-hack-sheriff-says/
Keep in mind this town is right outside of Tampa, Florida, and the news broke the day after the Buccaneers won the Super Bow, in Tampa.

https://en.wikipedia.org/wiki/Oldsmar,_Florida
On April 12, 2021, Oldsmar will turn 105 years old. That's the 102nd day of the year, and we know what 102 means.
And for one more point, they're now reporting the golfer who drowned in Oldsmar on February 28 was the signature number, 74 years old.