St. Norbert professor who designed original Packers 'G' logo dead at 83, October 3, 2023 news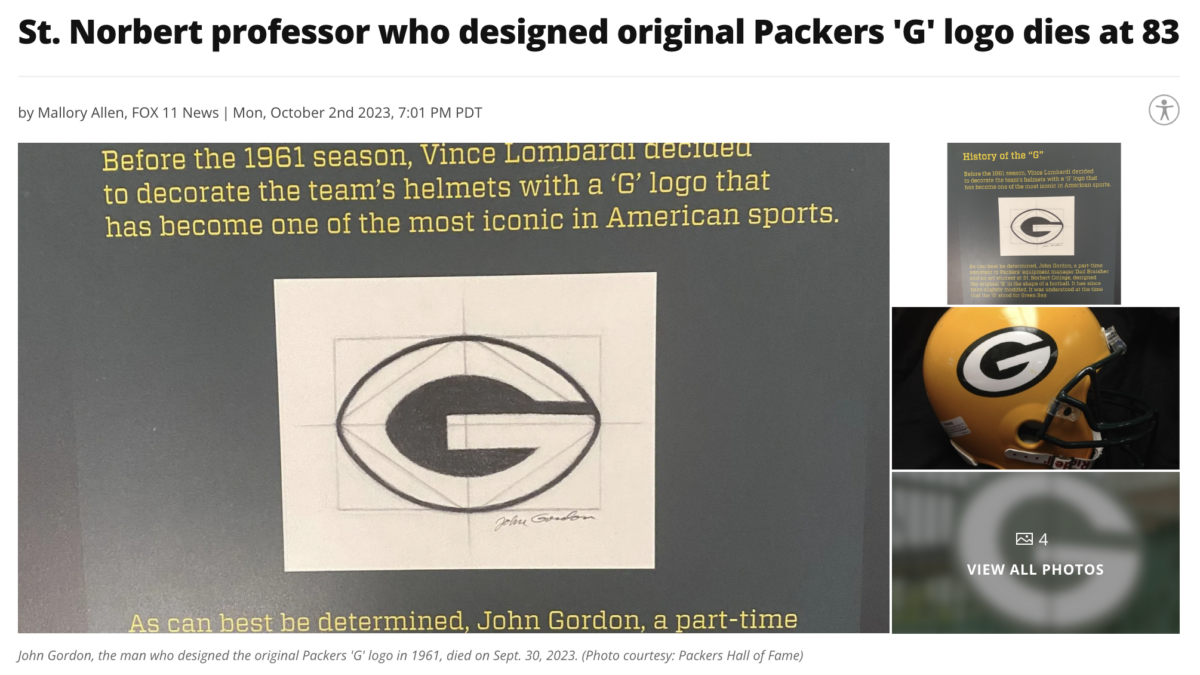 Dead at 83? *Football = 83 *Murder = 83
It goes with where the Big G was created, De Pere, Wisconsin.


He was a professor at St. Norbert College, founded by a Catholic Priest, going with Vince Lombardi, the Jesuit, who made the Green Bay Packers the Green Bay Packers. And per the article, it was Vince Lombardi who asked him to make the Big G logo in the shape of a football.
St. Norbert = 41
Green Bay = 41
The Big G is the logo of Freemasonry as well.
St. Norbert = 58
Freemasonry = 58
Secret Society = 58
It is the year of Super Bowl 58.
And the name John Gordon, the surname with a G, also ties in.
John Gordon = 42
Freemason = 42
Jesuit = 42
The G also ties in with how Vince Lombardi died at Georgetown.

Notice, he died during NFL Week 4, two days after the Packers lost to open the week versus Detroit. As you know, the number four is associated with death.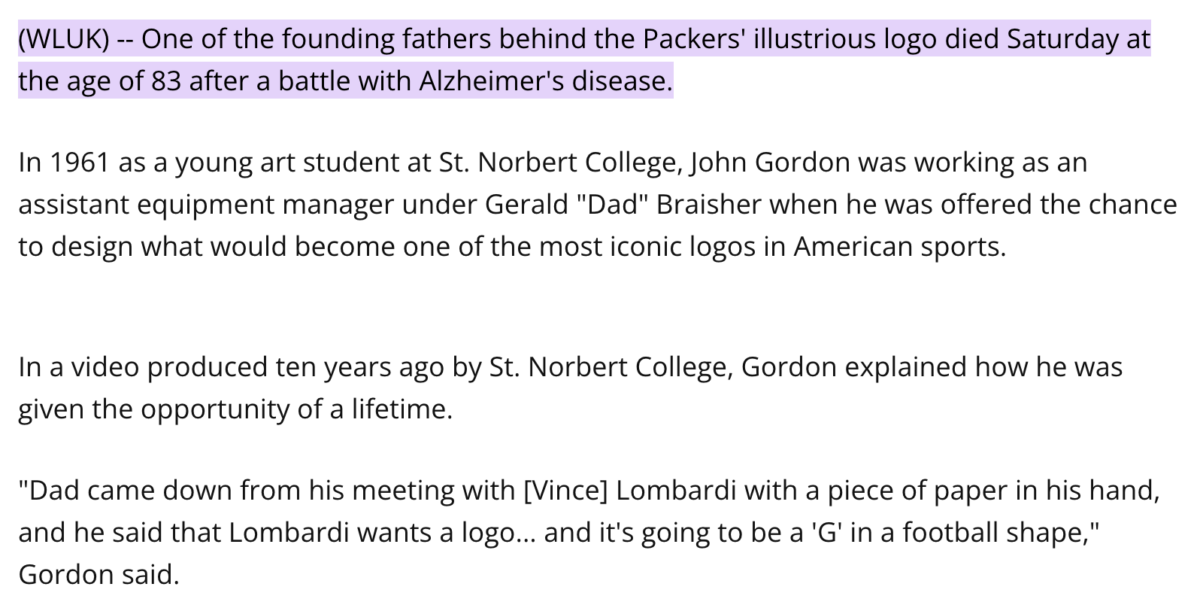 https://fox11online.com/sports/packers-and-nfl/st-norbert-professor-who-designed-original-packers-g-logo-dies-at-83
He died Saturday, September 30, 2023, 27 days after the death anniversary of Vince Lombardi, September 3.