Steph Curry's 16 3-pointers made in 2022 NBA All-Star Game, helping Team LeBron get to 5-0



Curry, born on Pi Day, March 14, scores 50 in the All-Star Game, helping LeBron James get to 5-0 in the era of 'Team LeBron,' on February 20, the day leaving 50-days in the year.
Circle = 50
San Francisco = 50
-Pi, the mathematics of the circle
-Pi = 16
-Curry made 16 3-pointers…



Curry made the score 5-0 early on.

He also scored the 112th points of the game.



This ritual came 68-days after he set the 3-point record on December 14.
Basketball = 68 / 185
Mathematics = 68 / 112 / 185
Catholicism = 68 / 112 / 185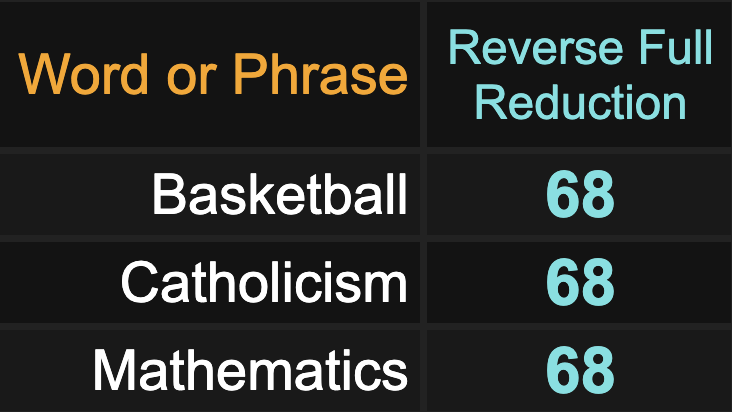 And don't forget Gematria means Geometry language.


And where Curry made 17-shots, LeBron won the game with the 17-footer, where both men were born in the 17th state, Ohio, reminding us that LeBron won the Lakers their 17th championship, after coming from Cleveland on 1/7, and doing it for the Lakers in his 17th season.

NBA = 14+2+1 = 17
God = 17
-The master mathematician