Stocks soar due to banks, October 14, 2021 (Knights Templar, the original bankers…)

Today has 65 date numerology.
10/14/2021 = 10+14+20+21 = 65
Knights Templar = 65 / 79
Switzerland = 65
Christianity = 65 / 79
Society of Jesus = 79
*White = 65
-White Jesus?
–Yeshua = 79
Today leaves a span of 79 days in the year.
The Knights Templars were the original bankers.
Think about it.
You could also say today leaves 78 days in the year.
Jesuit = 78
*Or a span of 79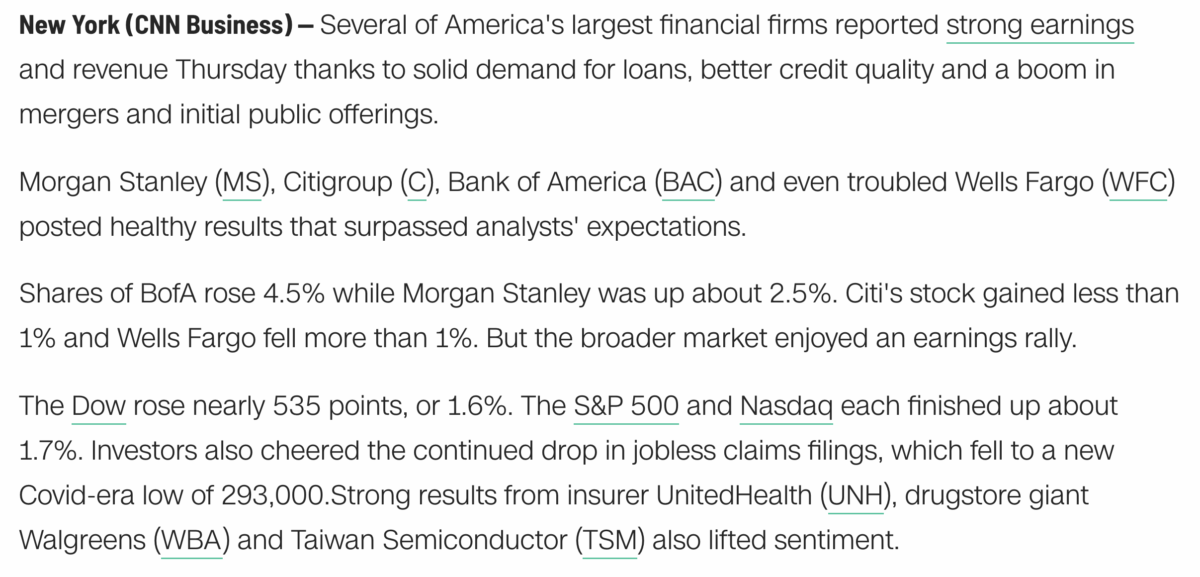 https://www.cnn.com/2021/10/14/investing/dow-stock-market-today/index.html
4.5? Ritual = 45
The rise before the fall. And this is the big eating the small (notice the local banks that have gone under during the pandemic).