Super Bowl 56 is 192-days after Paul Brown's death anniversary, February 13, 2022 (and how that syncs with Joe Burrow)

It all checks out.
Paul Brown = 122
San Francisco = 122
-S.F. on 122nd Meridian West
-Both the 49ers and Bengals upset on January 22, or 1/22
-National Football League = 122 / 85
-Iesus Hominum Salvator = 122 / 85
-Pope Francis = 122 (He is 85)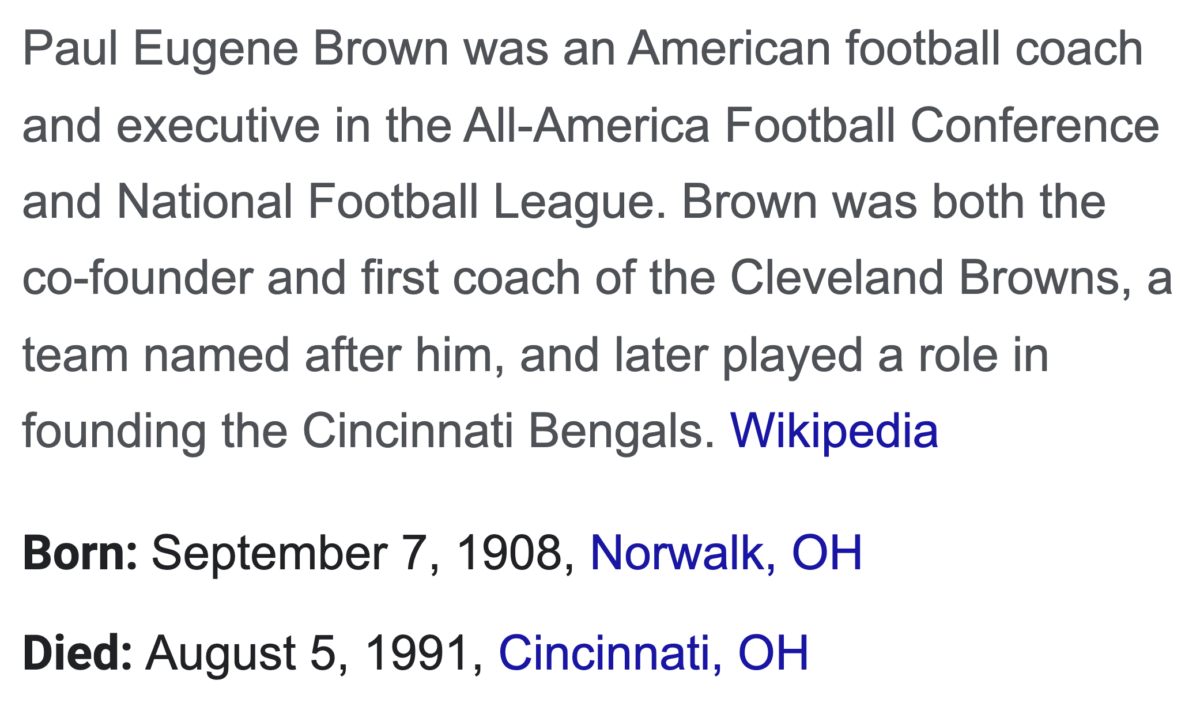 Notice the gematria, forwards and backwards.
Joseph Lee Burrow = 192 / 213
2/13, like 213 (Super Bowl 56 date)



Tiger King released March 20, 2020, so he is correct about that measurement.
The Bengals were established May 24, 1967, the 144th day of the year.
Jesuit Order
That means the Super Bowl is 100-days prior in the U.S., but at the Vatican it will be 99-days prior.
Jupiter = 99
-Jupiter, the "Tiger striped planet"
-February 1, 2022 marks the start of the Year of the Tiger
-Joe Burrow, the LSU Tiger who beat the Clemson Tigers

It should be noted, the vote for the team was May 23, which the anniversary will be 99-days after the Super Bowl.

https://www.cincyjungle.com/2013/5/24/4349300/on-this-date-in-history-cincinnati-awarded-an-afl-franchise