Ted Kaczynski, Unabomber, transported to FMC Butner for medical reasons, December 14, 2021 (Dec. 23 news)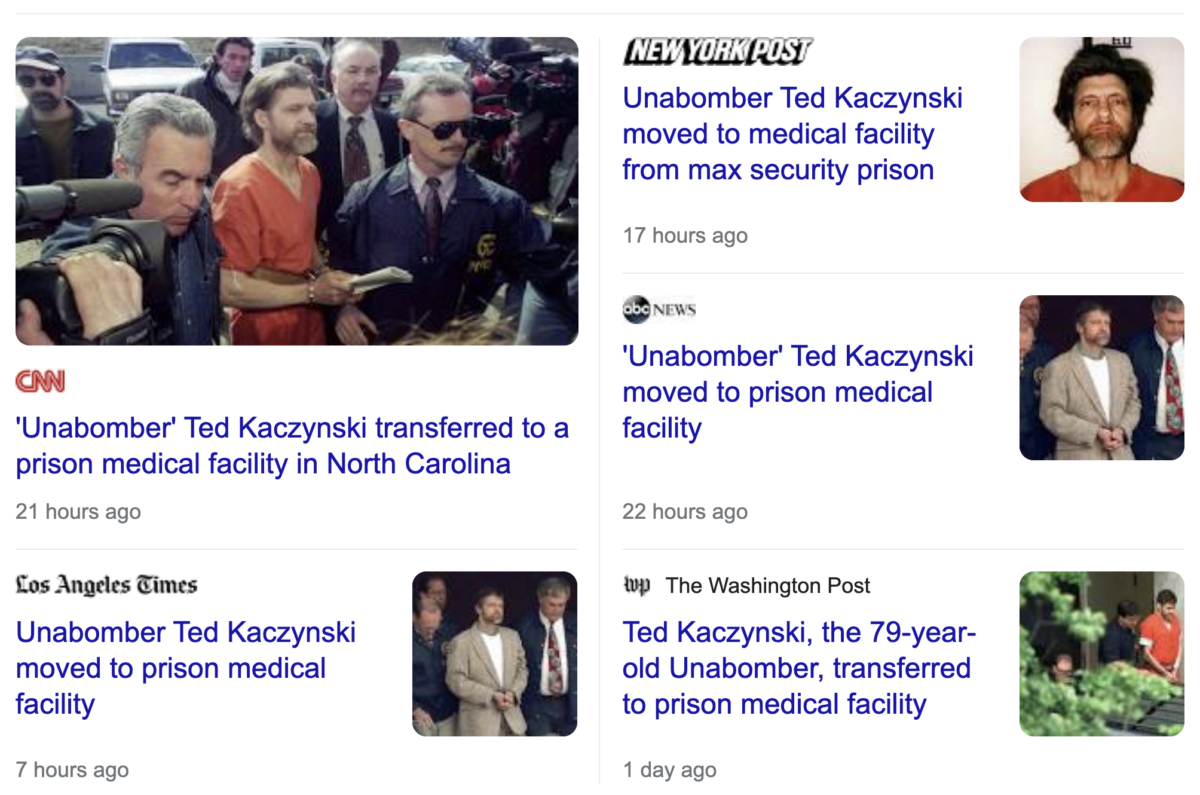 Last year for Christmas, we got the Nashville explosion.
This year, we get a story about the Unabomber just in time for the holiday.
And keep in mind 152 is the hot number right now.
Unabomber = 152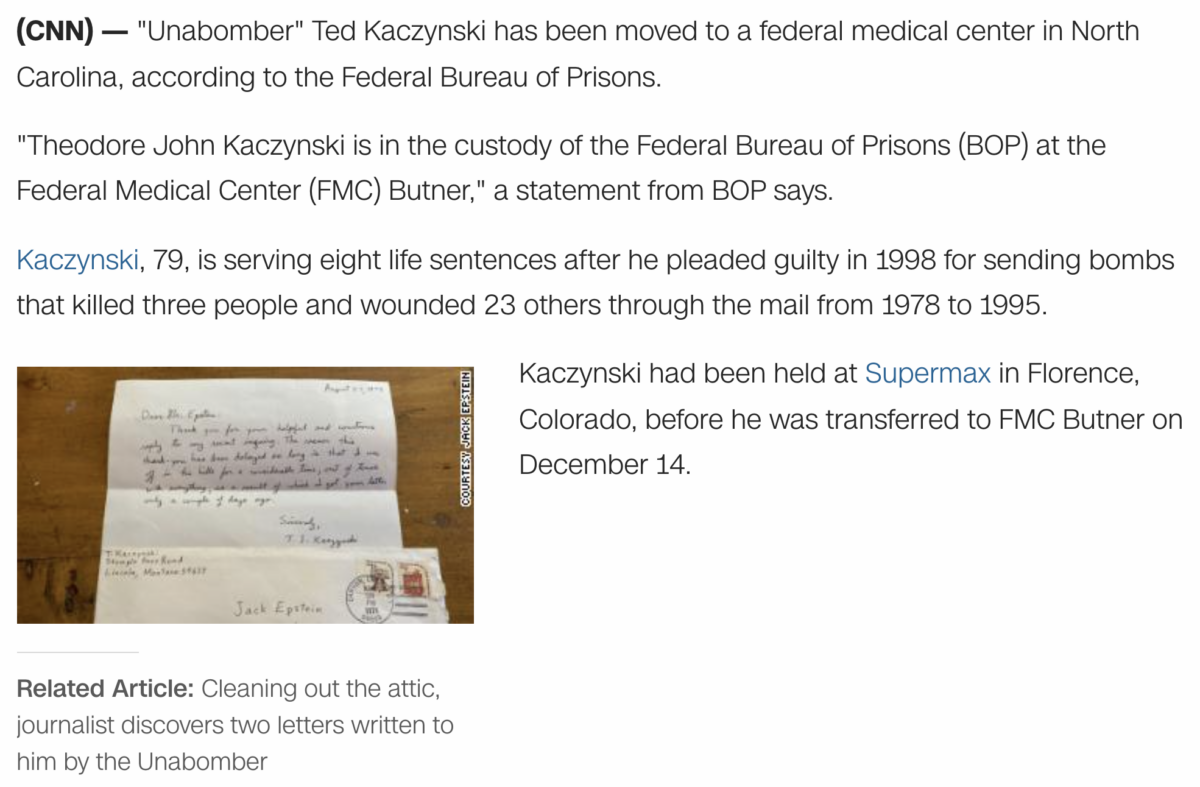 https://www.cnn.com/2021/12/23/us/unabomber-ted-kaczynski-medical-facility/index.html
Notice he is 79-years-old.
Society of Jesus = 79
Christianity = 79
Knights Templar = 79
Society of Jesus= 79
This comes just in time for Christmas.
And again, last year it was Nashville. In this case, he is sent to FMC Butner.

39 / 51 / 102 / 141