Tedros Adhanom Ghebreyesus, the head of WHO, says some countries are using Covid-19 boosters to kill children, December 21, 2021

"Some countries are using boosters to give to kill children." – Tedros Adhanom Ghebreyesus (12/21/21)
Listen to the WHO chief state how the Covid-19 vaccine can be used to kill youth in poor nations and populations.
And after you listen, notice how Reuters is claiming he just misspoke.
Of course, Reuters is a joke.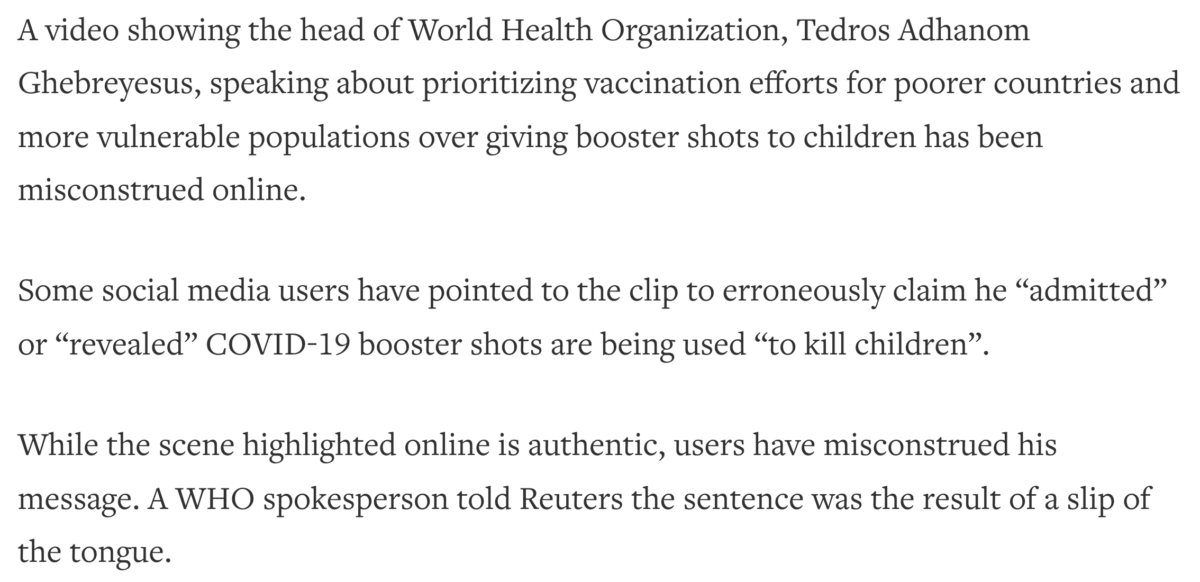 This goes right along with what Bill Gates said at his 2010 TED Talk, Innovating to Zero.