The 2022 Texas Chainsaw Massacre didn't release on the date of Gavin Newsom's gun control speech by accident, February 18, 2022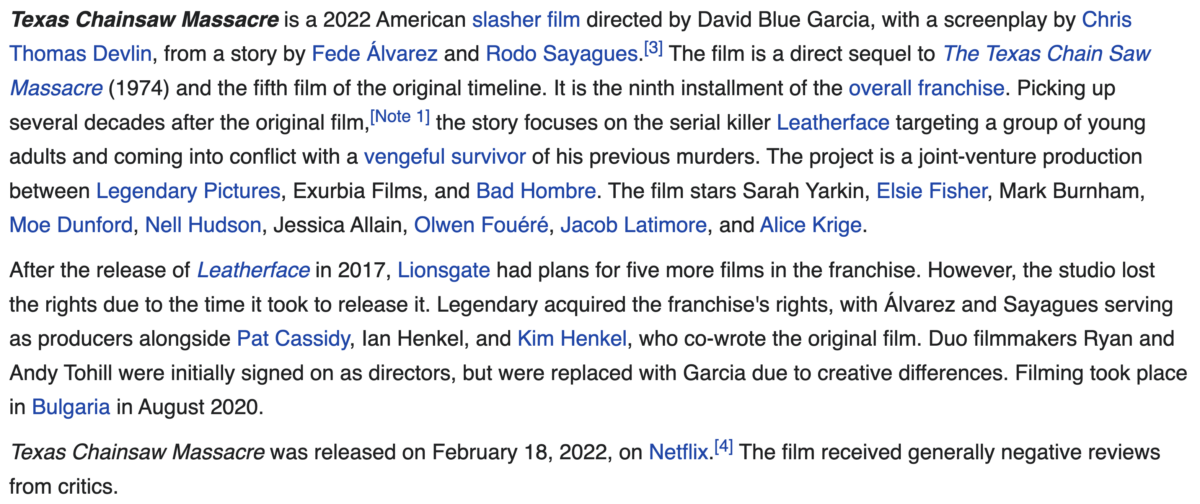 https://en.wikipedia.org/wiki/Texas_Chainsaw_Massacre_(2022_film)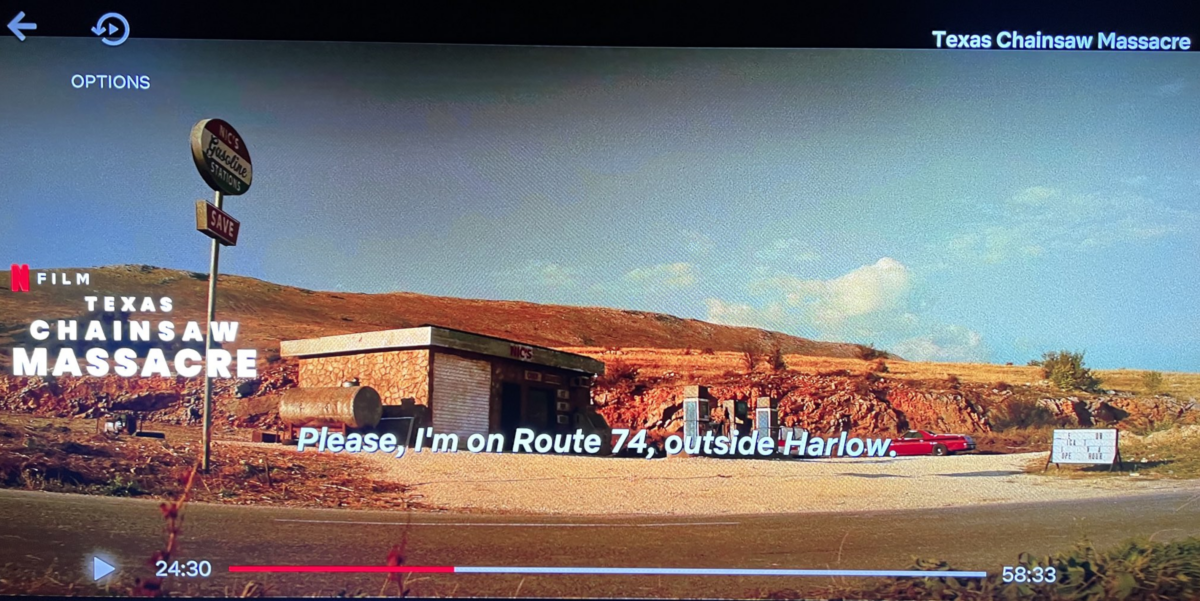 Of course the original Texas Chainsaw Massacre was released in '74, and in the film they pay tribute to the number by having a group of youth travel along Route 74.
Killing = 74
Occult = 74
Gematria = 74
English = 74
Energy = 74
In the film there is a major focus on guns, and people being opposed to them and not knowing how to use them (leading to their deaths by knife and chainsaw). In the end, a girl who survives a high school mass shooting (Stonebrook High), ends up picking up an "assault rifle" and saving her life from the chainsaw killer…
Stonebrook = 44
Shooting = 44
Mas Shooter = 44
Gunfire = 44
Execution = 44
*Kill = 44
The film deals with the topics of GUNS, MENTAL HEALTH, and NEEDLESS MURDER.

What makes this all the more interesting is that it released on February 18, 2022, the same day Gavin Newsom gave his speech on 'gun control,' while focusing on Texas…
FYI, the Texas Chainsaw killer is based on Ed Gein.
Ed Gein = 44 / 118
-Homicide = 118
-Death = 118

Notice the killings began in '54.

Jesuit Order = 54
Edward Gein = 54 / 54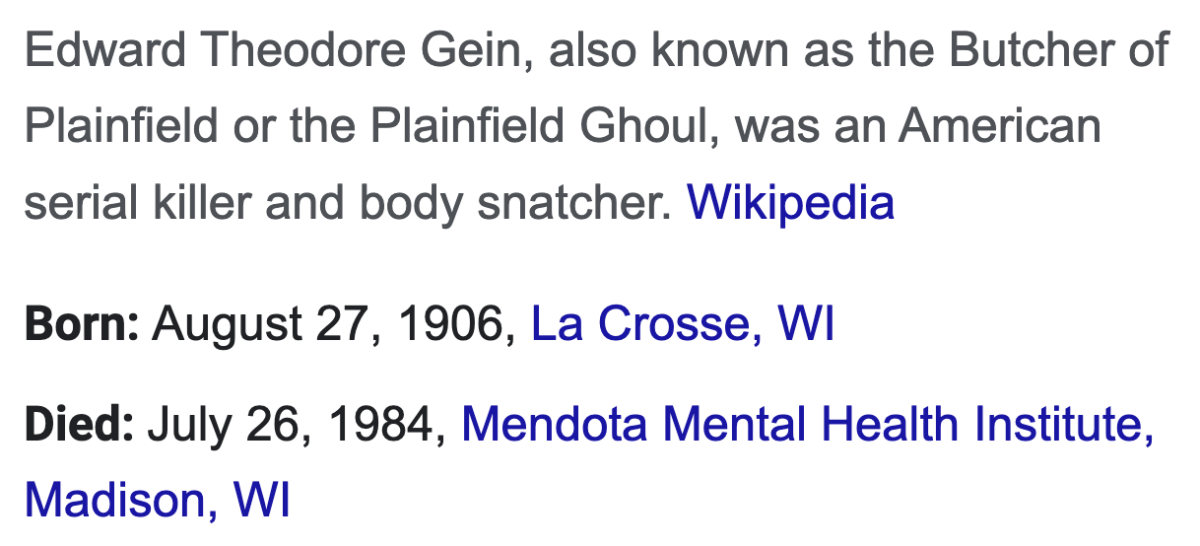 The shooting in Uvalde came 95-days before his upcoming birthday, and 95-days after Gavin Newsom's gun control speech. Again, Newsom is a Jesuit, and the Jesuits were created to counter the 95 Theses.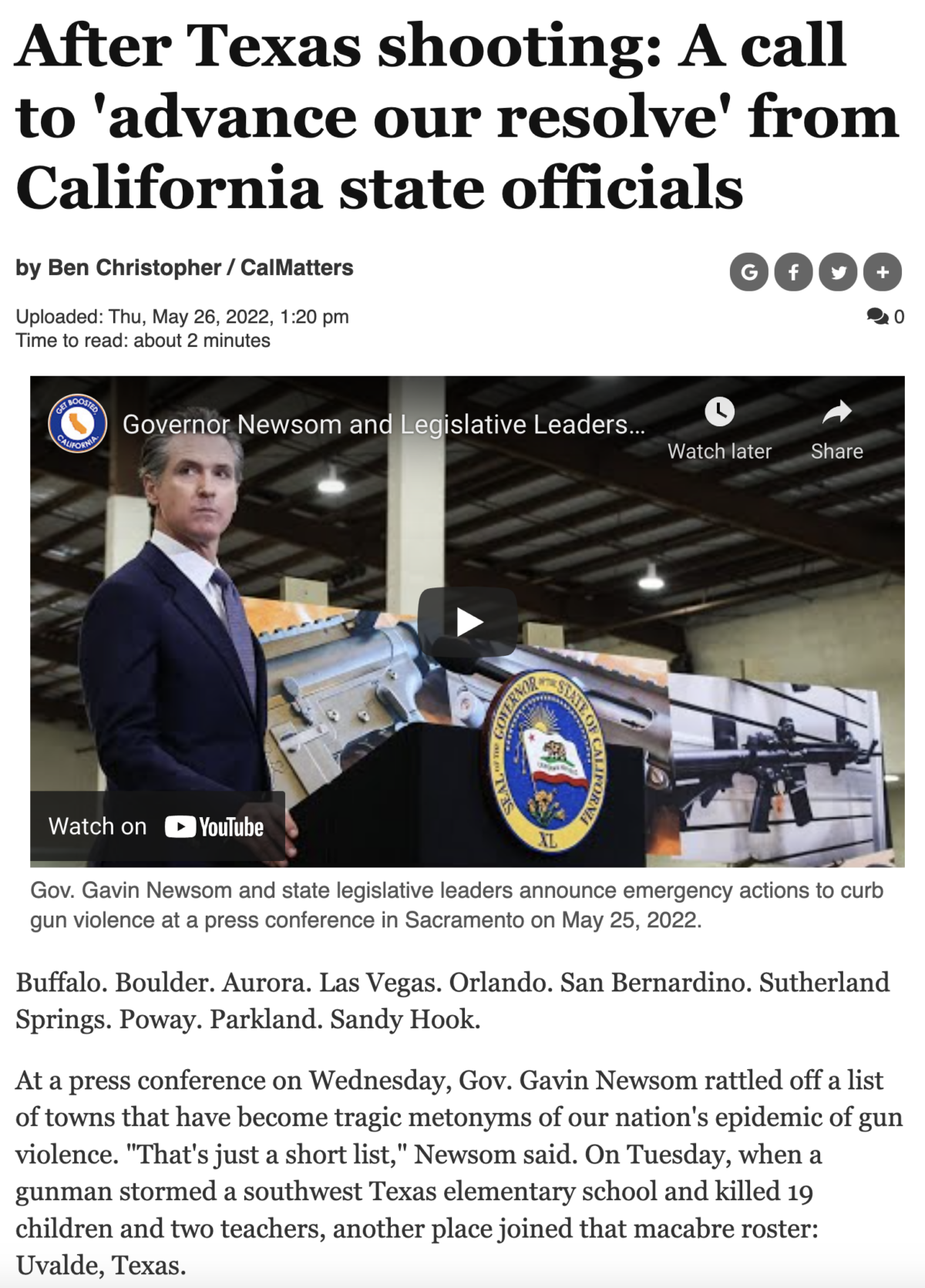 https://www.mv-voice.com/news/2022/05/26/after-texas-shooting-a-call-to-advance-our-resolve-from-california-state-officials
And notice the emphasis on 'advance our resolve,' for another 74.