https://www.cnn.com/2021/11/26/entertainment/beatles-get-back/index.html
The Beatles = 56
Mind Control = 56
All Seeing Eye = 56
I used to wonder how a group of ugly ass dudes who made mediocre music got to be the most famous band in the world and the obsession of untold numbers of teenage girls, but not anymore.
It begins to explain why the 56th day of the year has been so significant to the band throughout history.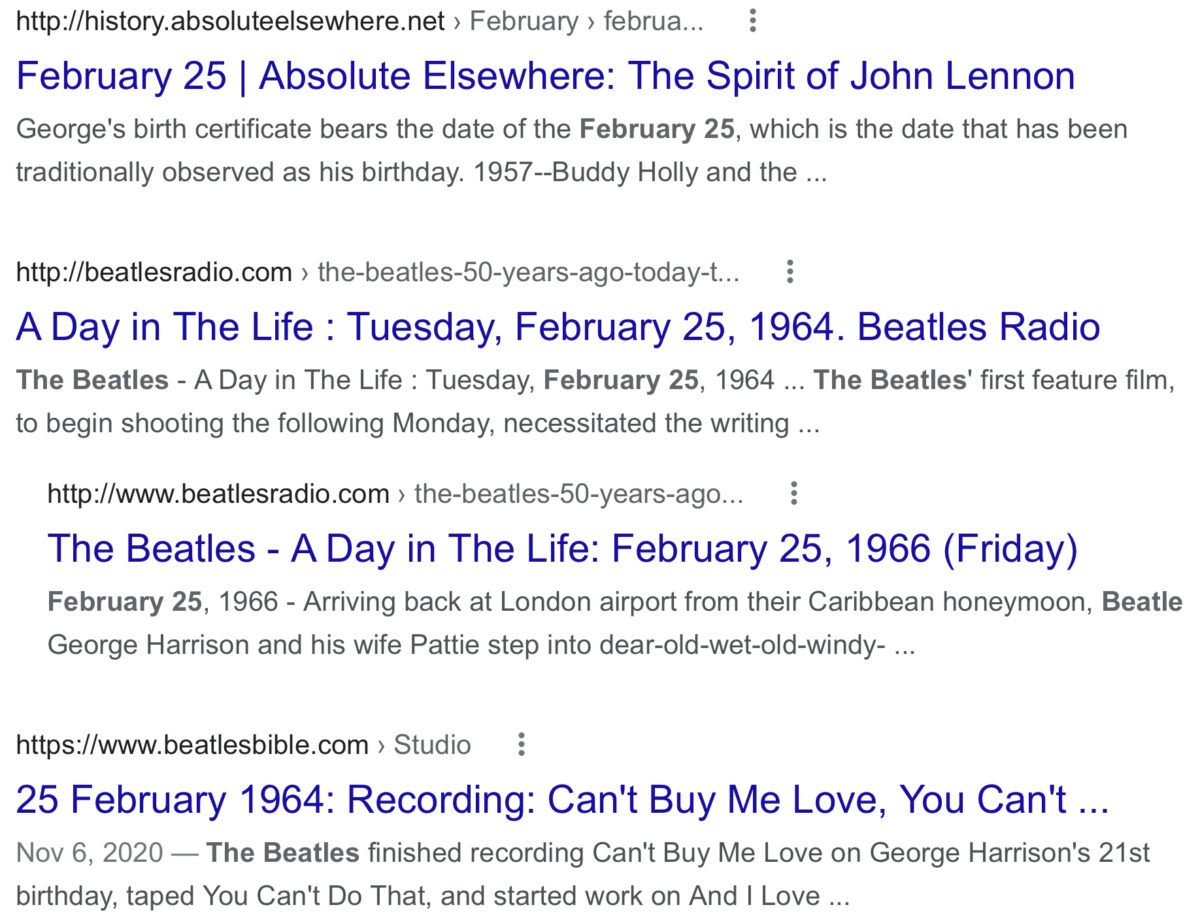 And keep in mind, they were the biggest thing after Elvis, who had his breakout year in '56.