The CIA's logo, the number 201 & the Jesuit Order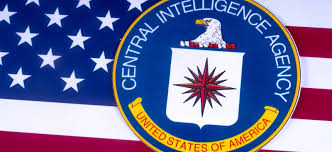 Notice the wording in the CIA logo equates to 201. "Central Intelligence Agency – United States of America"
Don't forget that the CIA was established on September 18, 1947, the 201st day of Pope Pius XII's age.
Notice how 'national intelligence' equates to 201 as well.
Ignatius of Loyola = 201 *Jorge Mario Bergoglio = 201
Currently, we have the first Jesuit Pope, Pope Francis, and the first ever to live in Suite 201 at the Vatican. Read more about that here: https://gematriaeffect.news/pope-francis-lives-in-vatican-suite-201-march-26-2013-news/
Also, keep in mind that Pius XII was 71 years old at the time.