The deaths of Hugh Hefner (Playboy) and Larry Flynt (Hustler), 176 weeks apart
Recall, Hugh Hefner died on the date the Jesuits were recognized by Rome and the Catholic Church in history. I bring this up in light of the death of Larry Flynt in a very Jesuit ritual, who died in his 79th year of life. And in light of the number, notice how 'Hugh Marston Hefner' stacks up.

His name has the 56 connection, as well as 79.


Notice Hugh died on his 172nd day of his age, going with the Jesuit motto, 'Ad maiorem Dei gloriam'.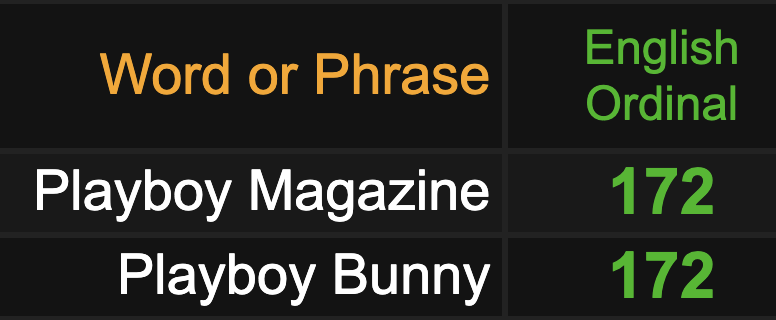 Then days later, after the death of Hugh at age 91, not far from Hugh Hefner Way, in Las Vegas, the concert was shot up while Jason Aldean was performing at the Route 91 Harvest Festival Shooting, on the day leaving 91 days in the year. Notice how Jason Aldean fits in.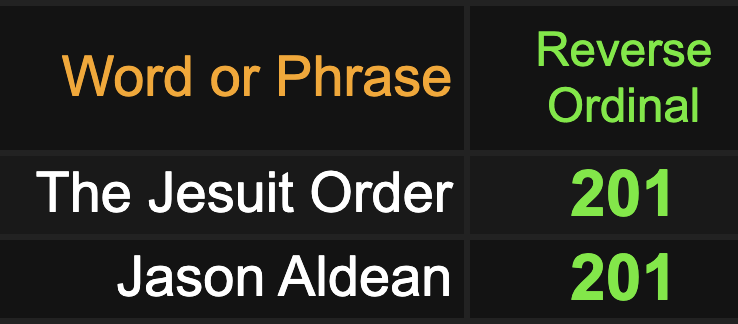 For one last note, both Hugh and Larry died on Wednesdays, 176 weeks apart, and both men were accused of 'sexual assault'.
Another way to look at it is that they both helped assault the minds of the many with "over sexualization," but as we can see, they were both Jesuit puppets.