The Esoteric Basis of the Andrew Cuomo-to-Kathy Hochul New York Governorship Ritual
118, 99, 248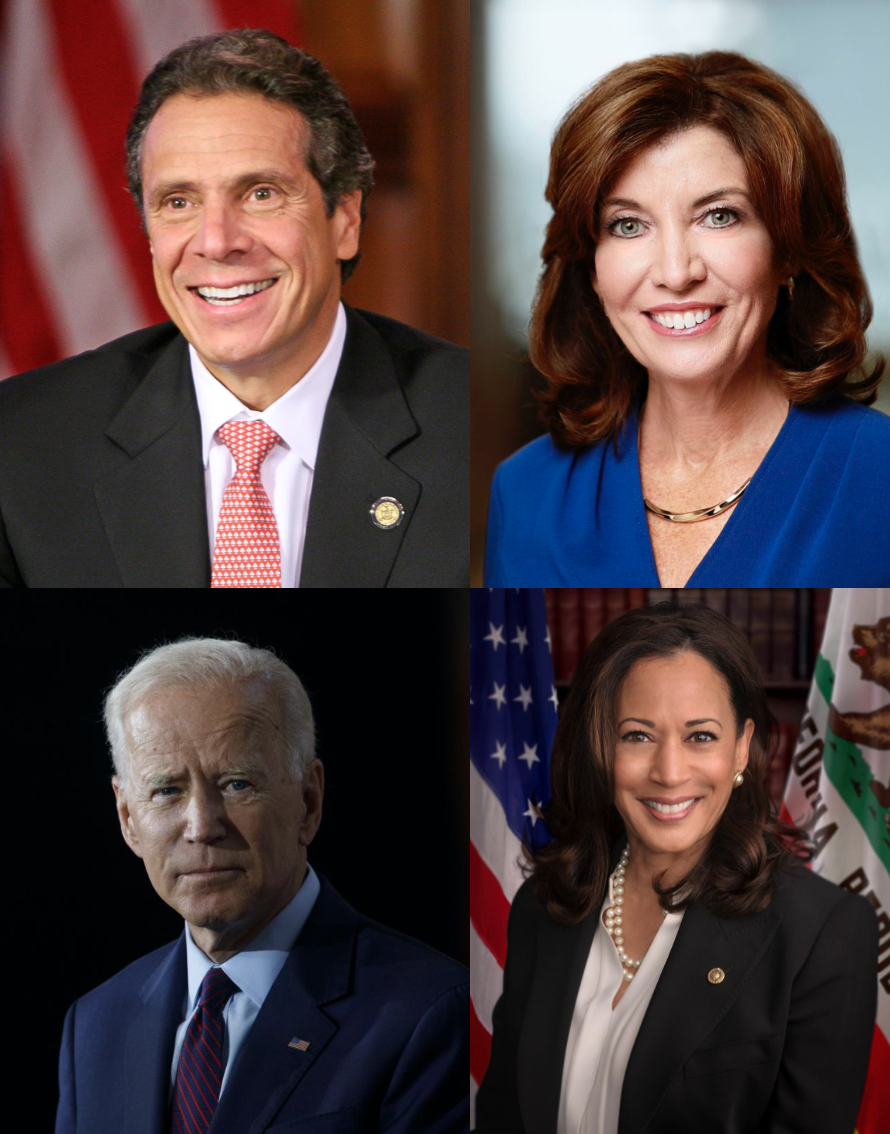 New York State's first female governor was sworn into office on Tuesday August 24th, 2021. She was previously the Lieutenant Governor to Andrew Cuomo, and assumed the Governorship after Cuomo resigned amid multiple sexual harassment allegations.
I have often made the point that public events – which are rituals – are rarely rituals unto themselves; they are usually a sub-part of a greater overarching grand ritual. The overarching theme here is the transfer of high political office; a realm that has been almost exclusively male, to a female from a male.
The greatest ritual on this particular theme will be when the Presidency of the United States of America transitions from Joseph Biden to Kamala Harris. Andrew Cuomo-to-Kathy Hochul is connected to that future Presidential ritual.
The magicians who instruct these rituals use as a primary element, the power of the cosmos. Astrological forces dictate the elements of the rituals.
The primary astrological phenomenon that is instructing the current rituals — regarding male-to-female political leadership transitions — is based on the star Regulus. Regulus ( from the Latin word "Regis" for King) is known as a "Royal Star" and is said to effect leadership.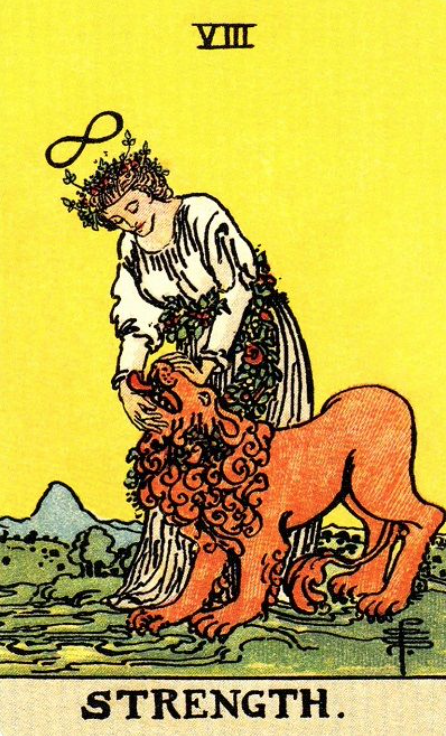 Acknowledgement goes to Bobby Simpson for the following facts: you can read his full blog post on it here: In the Tropical zodiac the star Regulus which has been in the constellation of Leo (a masculine fire sign) moved into Virgo (an Earth sign that is more feminine) on August 13th, 2012.
Regulus will be in Virgo for over 2 thousand years. This is the main astrological basis for the world wide appointments of women to political positions previously dominated by men. Needless to say, Kathy Hochul and the new Lieutenant Governor of New York Andrea Stewart-Cousins are both Virgos.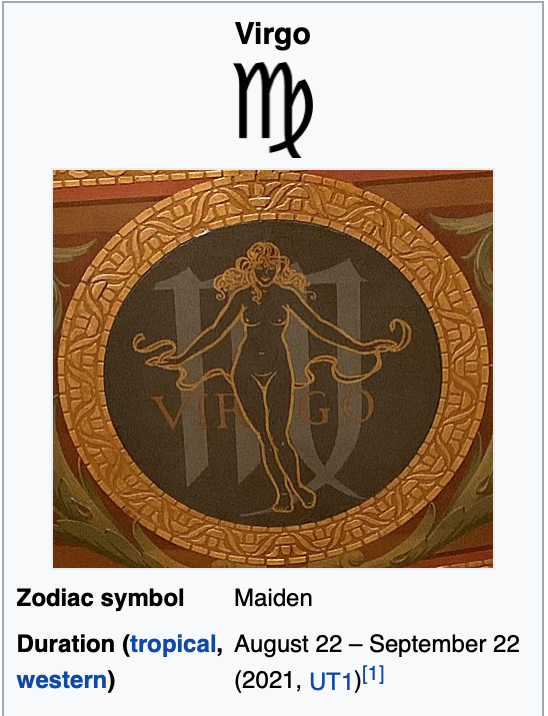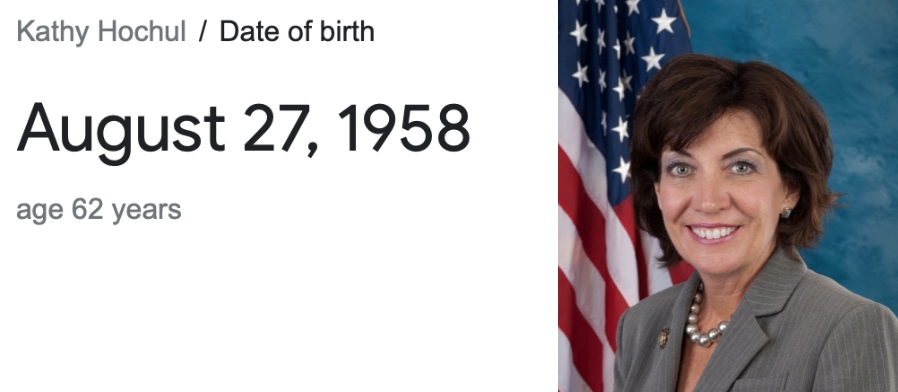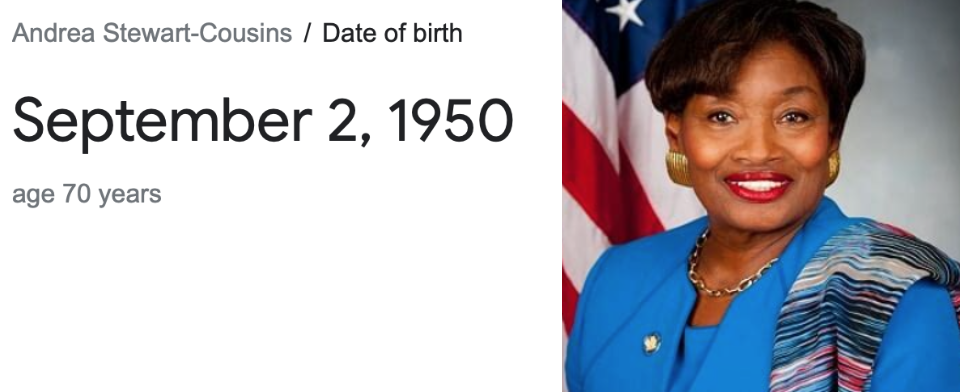 The ritual was timed so that Hochul and Stewart-Cousins would officially achieve office at midnight August 24th a date in Virgo and when the Sun and Regulus were in conjunction.
Again: this is in the Tropical Zodiac. Some astrologers refer to the 2,000 + year period of Regulus in Virgo as the "Age of Queens." August 13th thus becomes a major ritual date regarding women replacing men in high office.
Cuomo was undone by multiple sexual harassment allegations. The first and highest profile accuser is Brittany Commisso who was given the moniker "Assistant number one."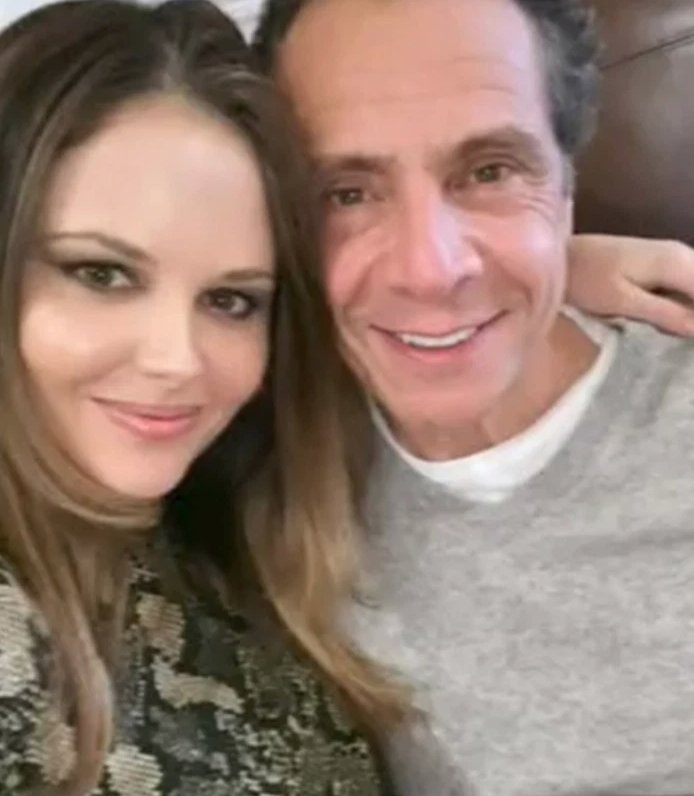 Accuser # 1 Brittany Commisso pictured with Andrew Cuomo

Brittany Commisso's birthday is August 13th the same date as the astrological 2012 Regulus royal star moving out of Leo and into Virgo. Commisso is a Leo making her perfect for the ritual. She embodies the "STRENGTH" card of the tarot deck which represents Leo, and depicts a woman subduing a Lion.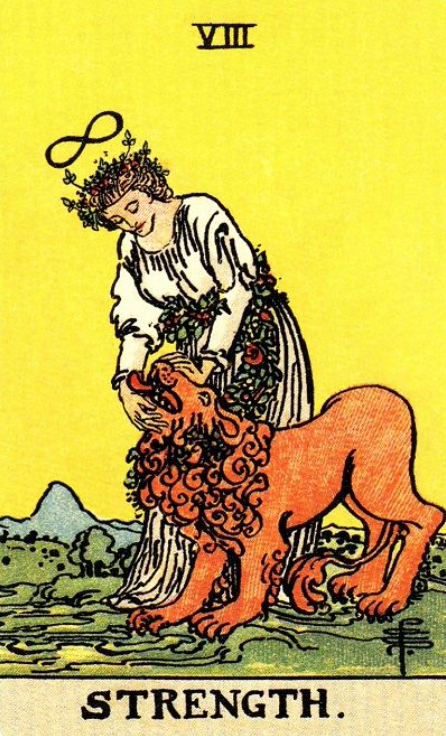 The K.H. Code

This ritual is a harbinger for Kamala Harris replacing Joe Biden as President of the United States. The most conspicuous element are the initials of Kamala Harris and Kathy Hochul: K.H. K is the 11th letter of the alphabet, H is the 8th. So K.H. is an occulted 118.
Kamala Harris was nominated as Biden's VP running mate on 11-8; 11th August, 2020.
Venus is the most central esoteric element of female narratives, being one of only two female planets (the other being Earth) in the Western tradition. Venus rules Libra. Kamala Harris is Libra. So, Kamala Harris is Venus.
From Bobby Simpson's post on Regulus: The day that Kamala Harris was selected as VP Running Mate (11th August, 2020) the planet Venus was at maximum elongation as a morning star.
Venus was also at maximum elongation as a morning star on August 13th, 2012 the day that the royal star Regulus moved out of Leo and into Virgo.
138 is also related to Venus in that for every 13 revolutions Venus makes around the Sun, Earth makes 8.
"Venus" in Hebrew is "Noga." Which sums to 118 in English Extended cipher.

"Cuomo accuser Brittany Commisso" – as she was described in the media – sums to 118.

Kathy Hochul's Lieutenant Governor is Andrea Stewart-Cousins who was born "Andrea Alice Stewart" which sums to 118

Brittany Commisso's phrase "He thinks he's untouchable" was highlighted in the media.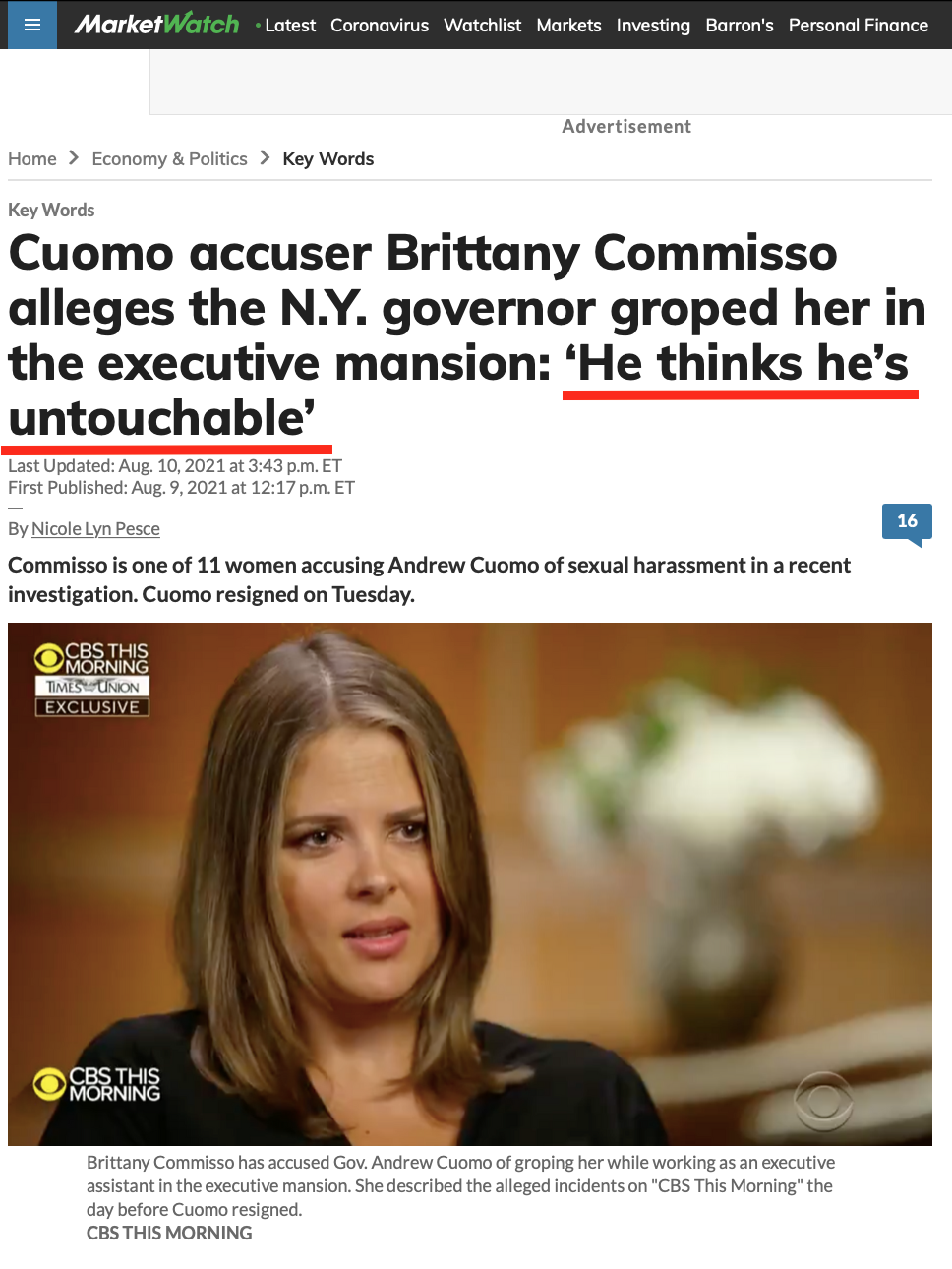 This phrase sums to 1108 in the Satanic cipher of gematria. 1108 is 118 in numerology.

Andrew Cuomo resigned (August 10th, 2021) 118 days before his birthday (December 6th).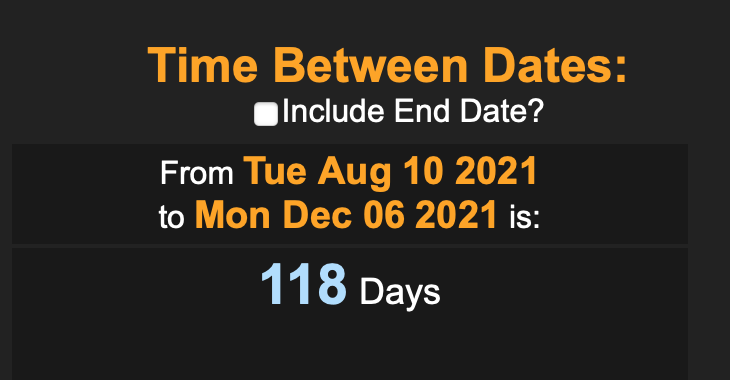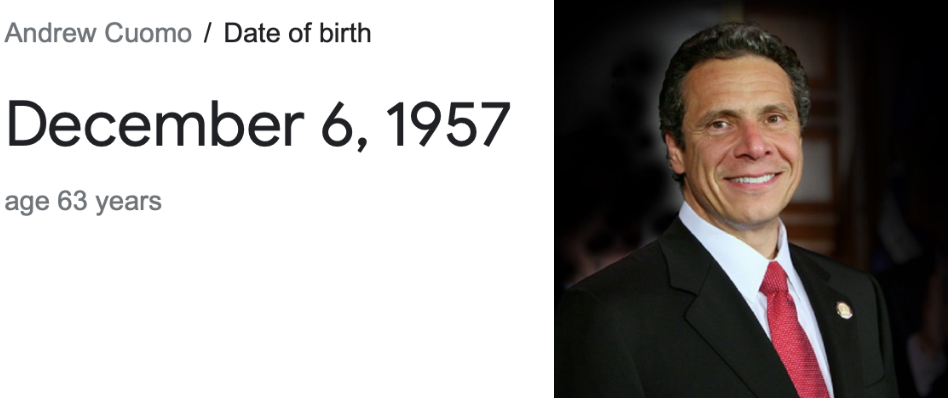 Andrew Cuomo's December 6th birthday makes him a Sagittarius in the tropical zodiac. Sagittarius is ruled by the planet Jupiter.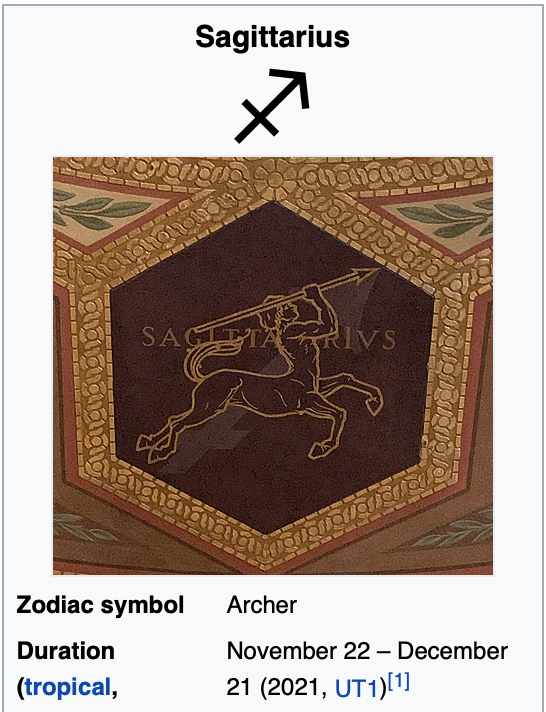 Jupiter and St. Andrew's Cross

This is an occasion where you we see a ritual of Jupiter being usurped by Mercury. Mercury rules Virgo (Hochul is a Virgo). Mercury is the detriment of Sagittarius just as Jupiter is the detriment of Virgo. In recent high ritual Jupiter (the chief deity of Rome) has typically prevailed.
Another key esoteric foundation of the Cuomo resignation is the tarot card the Wheel of Fortune.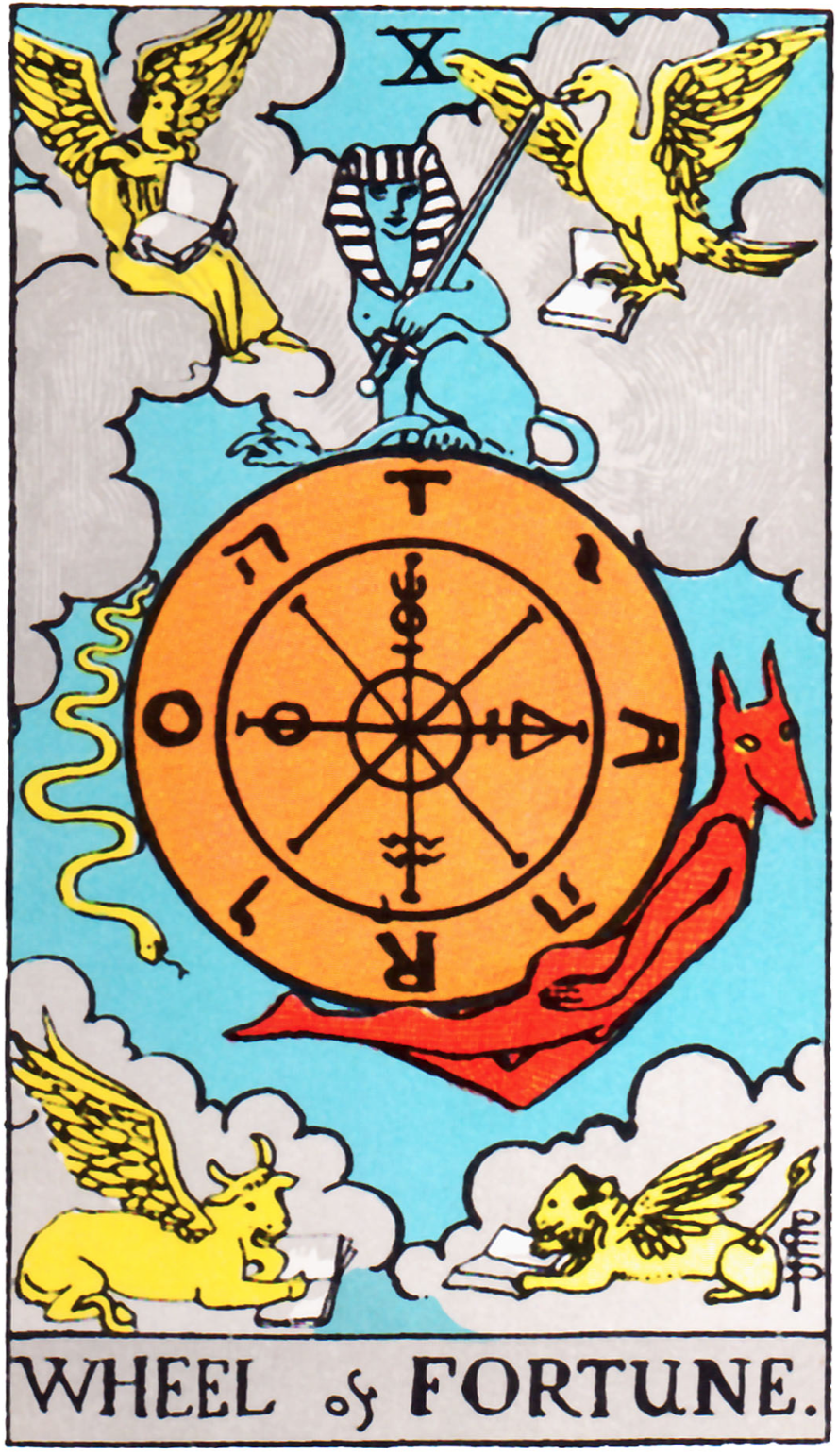 The Wheel of Fortune represents – among many other things – the planet Jupiter. This is Andrew Cuomo's first direct connection to the card.
The Wheel of Fortune contains the Tetragrammaton in Hebrew letters which are JHVH which is Jahova, a name of God similar to "Jove" the Latin name for Jupiter.
The planet Jupiter rules the realm of luck. Fortune is another name for luck. It illustrates the cycle of good fortune and bad fortune. The wheel in the middle of the card represent the cycle theme.
Gematria again confirms the occulted narrative: "FORTUNE" and "JUPITER" are a super match.



There are four zodiacal symbols on the Wheel of Fortune card: an angel which represents Aquarius, an eagle/phoenix which represents Scorpio, a lion that represents Leo, and a Bull that represents Taurus.
These are the four signs that occur in the middle of the four seasons. They are called "FIXED" signs. Aquarius and Leo are directly opposite each other on the zodiacal wheel. They form one axis of the FIXED CROSS. Taurus and Scorpio form the other axis. The fixed cross is an X.
The Fixed Cross is also known as Saint Andrew's Cross. This is another connection between ANDREW Cuomo and St. ANDREW's Cross.
"Andrew" in Italian is "Andrea." Andrea in English is a female name like that of the new Lieutenant Governor of New York Andrea Stewart-Cousins.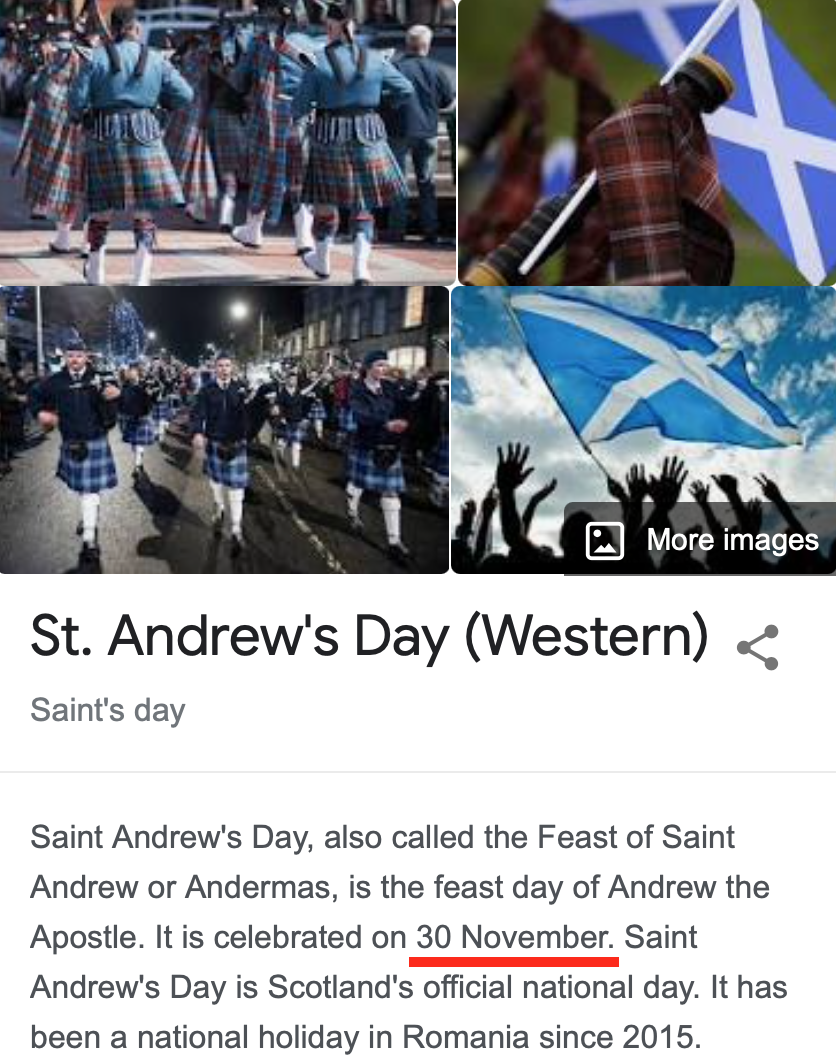 The Feast of St. Andrew and St. Andrew's Day are observed on November 30th in the West.

Kathy Hochul and Andrea Stewart-Cousins officially took over from Andrew Cuomo on August 24th, or 24th August, a date written 24-8.
In gematria when you spell out St. Andrew's Day, "NOVEMBER THIRTIETH" it sums to 248.

The comment by Brittany Commisso highlighted in the media "He thinks he's untouchable" sums to 248 like 24th August.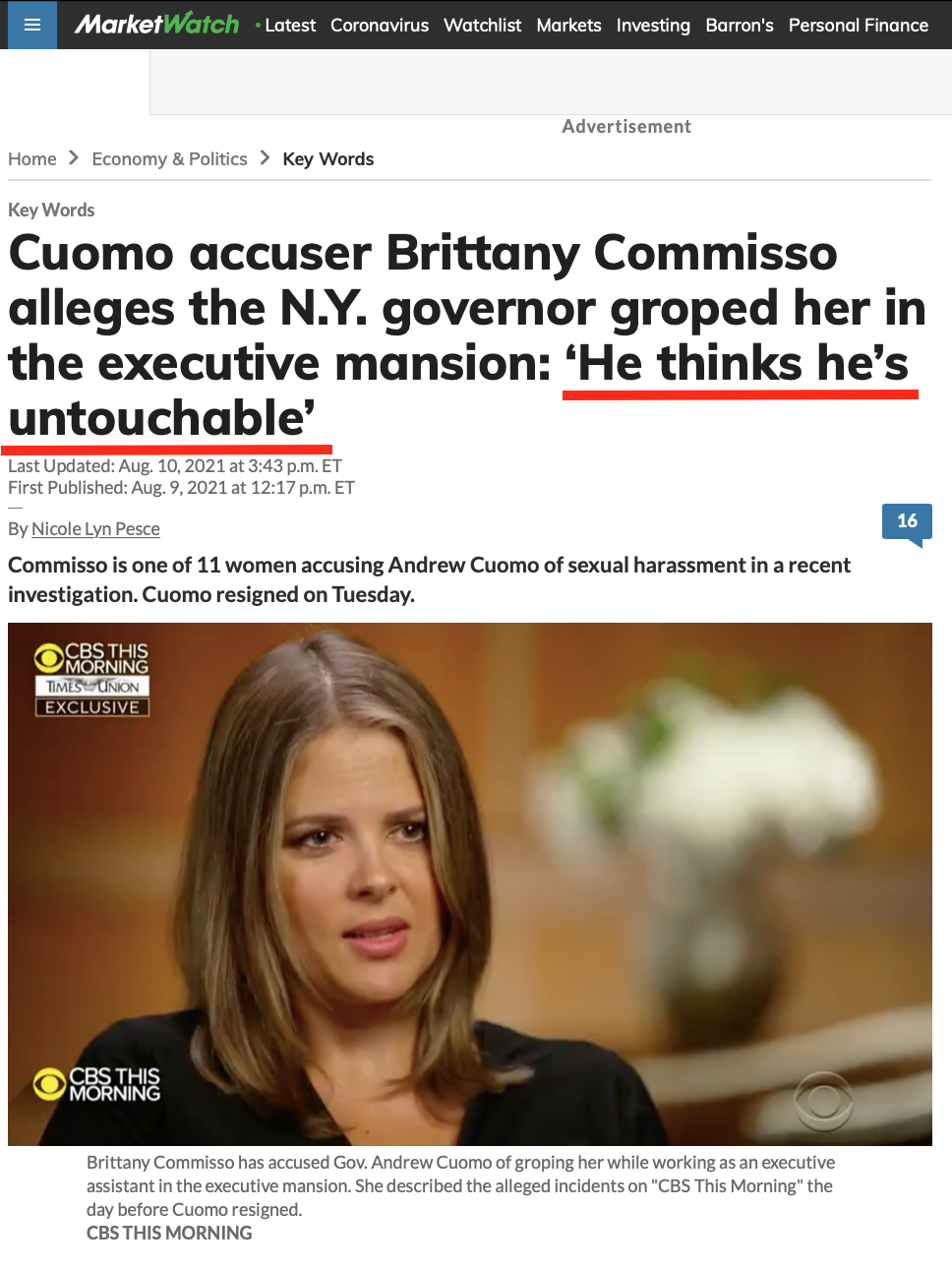 The Wheel of Fortune tarot card that features St. Andrew's Cross; the zodiacal Fixed Cross, represents the planet Jupiter. In gematria "JUPITER" sums to 99. Andrew Cuomo is a Sagittarius ruled by Jupiter.

"Kathy Hochul" and "Andrew Cuomo" both sum to 990 in Reverse Sumerian. 990 is the same as 99 in numerology.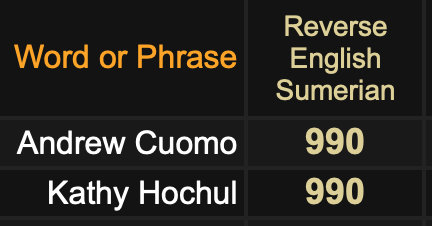 "First woman Governor" sums to 99 as does "sexual harassment allegations."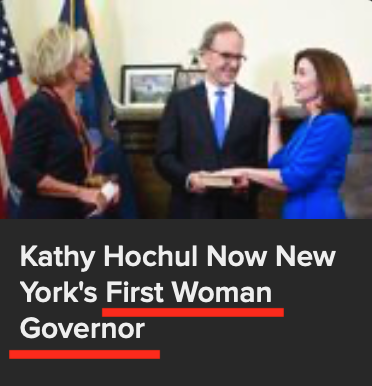 From the August 24th date — of Andrew Cuomo's transfer of power to Kathy Hochul and Andrea Stewart-Cousins — to the next St. Andrew's Day is a 99 day span including beginning and end date.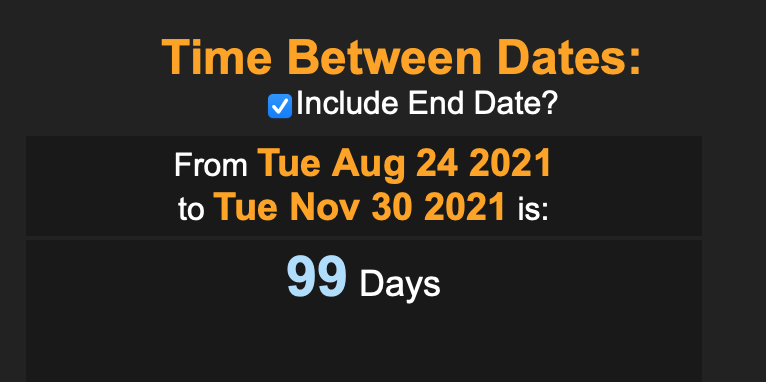 "JUPITER" also sums to 36.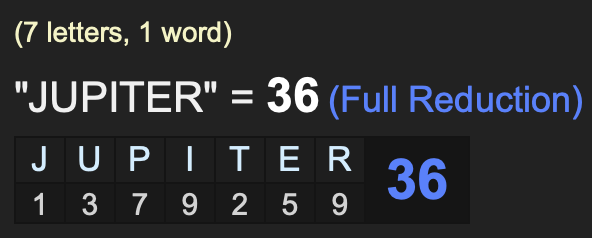 August 24th is 3 months and 6 days from St. Andrew's Day.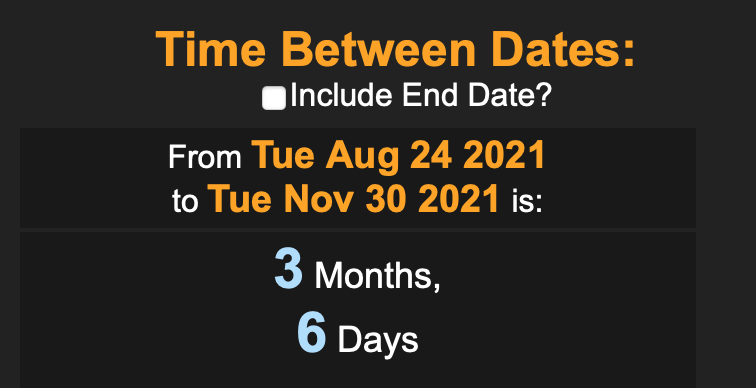 The Wheel of Fortune tarot card represents Jupiter which is related to cycles, hence the term "wheel." Jupiter takes 12 years (Earth years) to make one revolution around the Sun. 12 is a "cycle number": 12 months in a year, 12 hours on a clock completes one cycle.
From Andrew Cuomo's 2021 birthday to the next St. Andrew's day is a 360 day span including the end date. 360 a "cycle" number since there are 360 degrees in a circle.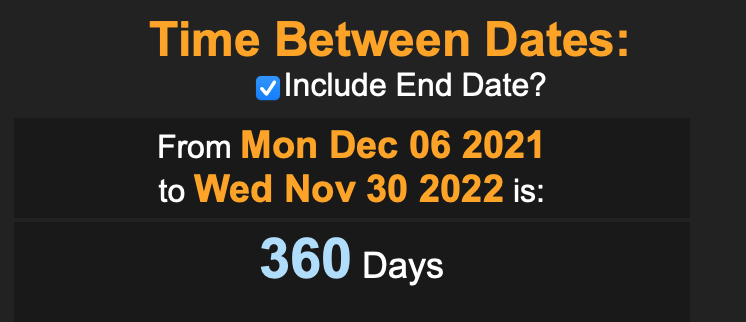 Circles are calculate by Pi which is 22/7. A highlighted comment by Brittany Commisso is "What he did to me was a crime."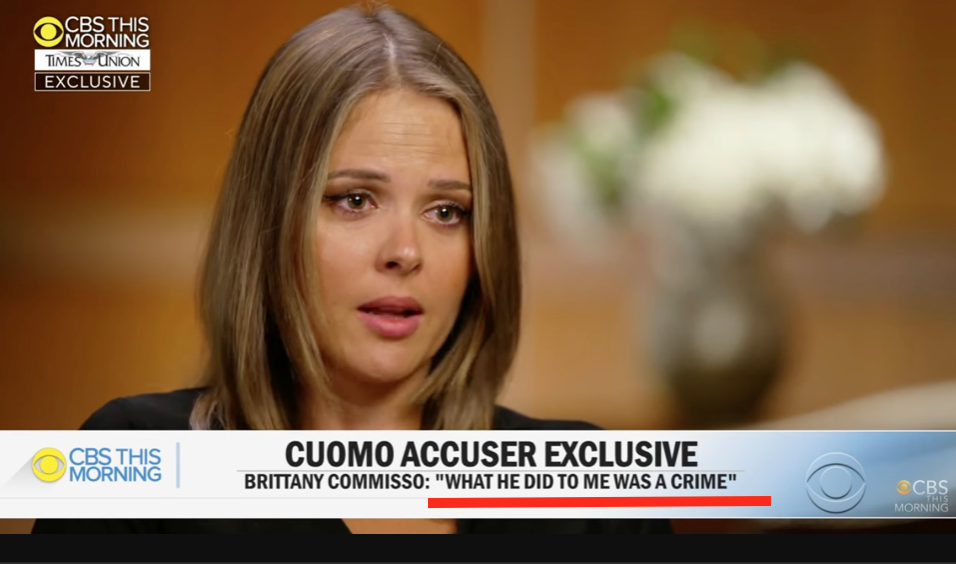 "What he did to me was a crime" sums to 227, the Pi-related number.

Remember Commisso is a Leo which is part of St. Andrew's Cross a.k.a. the Fixed Cross depicted on the Wheel of Fortune.