The Great Chicago Fire & Maui, August 8, 2023
As we know, the disaster in Maui is connected to Barack Obama, Kanye West and Lupe Fiasco, who all have connections to Chicago, where The Great Fire of Chicago happen from October 8-10, 1871. In the case of the Great Chicago Fire it started at the address 137, and Hawaii is made of 137 island.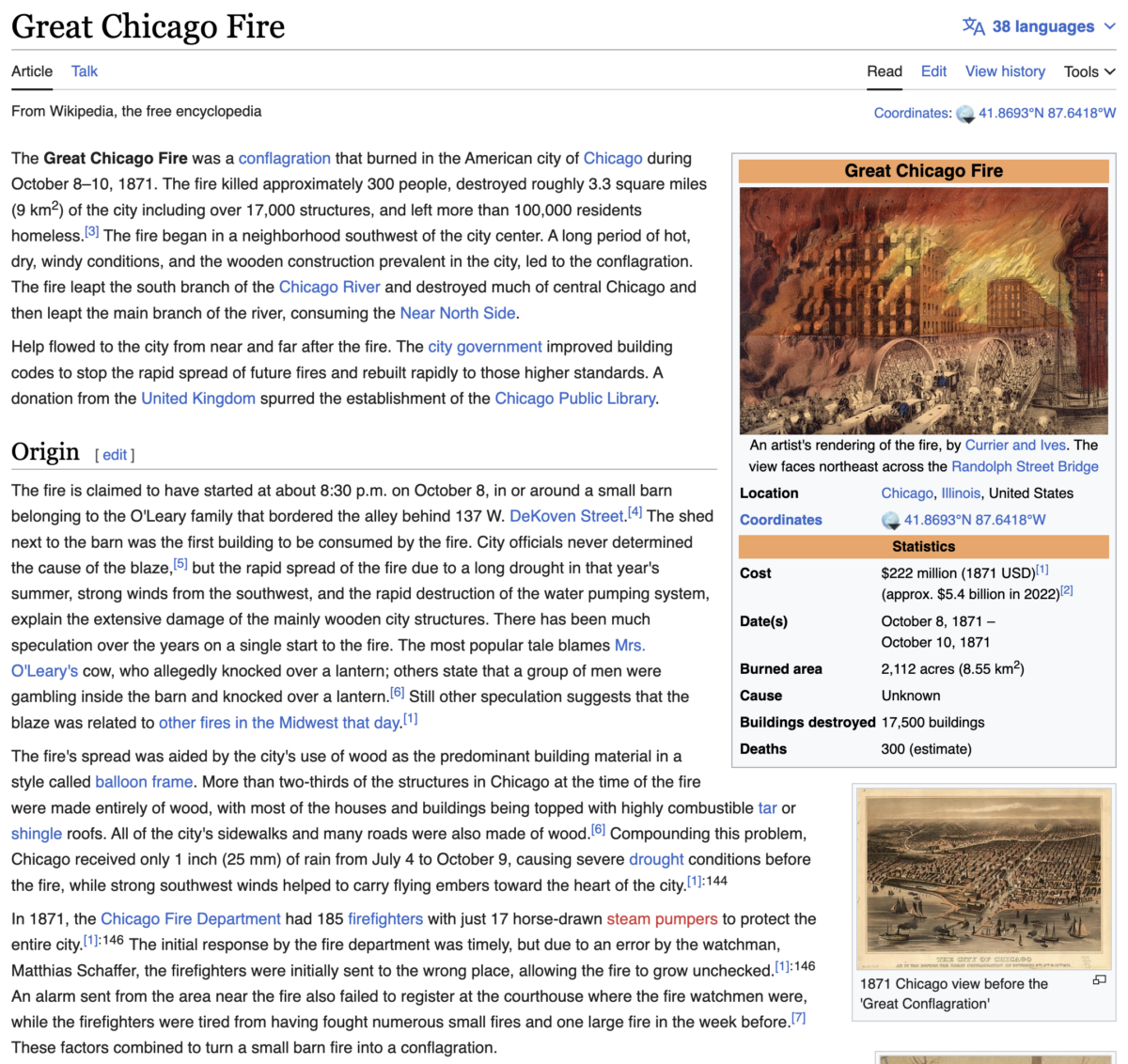 https://en.wikipedia.org/wiki/Great_Chicago_Fire
Notice also the use of the number 185, which has been used in the Maui fire, by the Governor of Hawaii, on the 185th day of his age, talking about the 185 people search for survivors.
Mathematics = 185
Catholicism = 185
18.5 of a human is carbon
As we have also discussed, Yale's 322nd birthday factors into Maui, and that will occur on October 9, 2023, during the anniversary of the Chicago fire.
And equally as important, the Chicago fire was in '71, and the Hawaii fire was discussed by the Governor on the Jesuit Order's birthday, and the 71st anniversary of weather warfare being admitted to on August 15, 1952. It went with Hawaii burning on the 353rd day of the state's age, the 71st prime.