The Jesuit Order | Connecting Waco, Oklahoma City Bombing & 9/11/2001
In light of Waco and OKC taking place on April 19, that is the same day Ignatius of Loyola became the first Superior General of the Jesuit Order.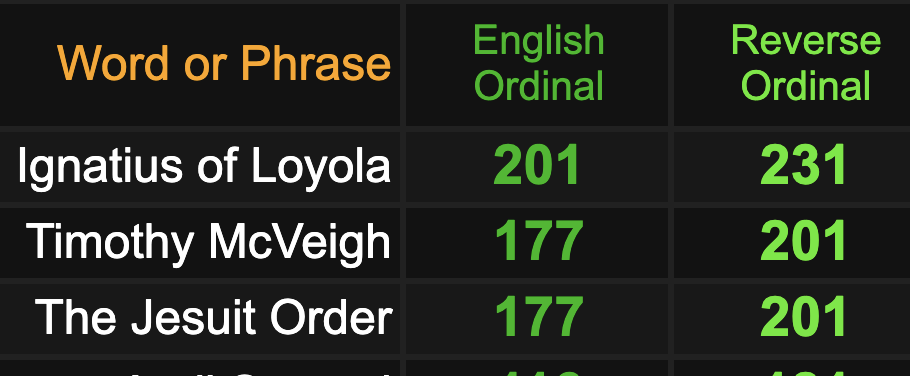 And notice where David Koresh factors in…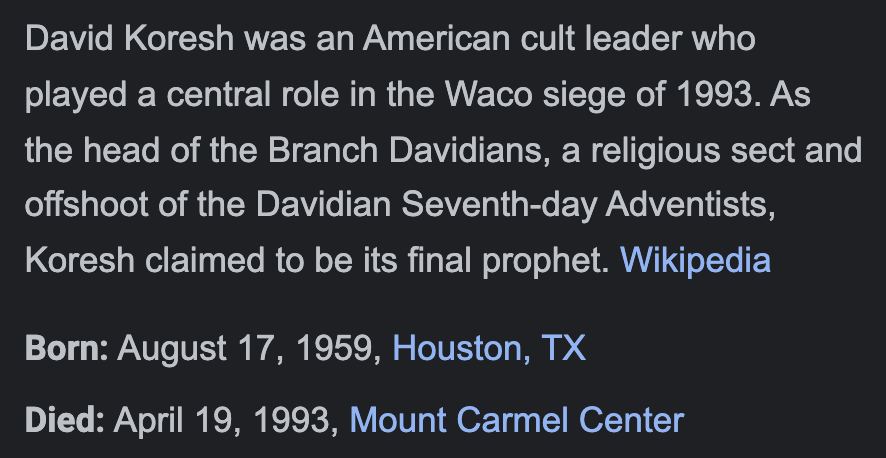 Timothy McVeigh was put to death for the OKC bombing on June 11, or 11/6, which was an act that he said was in vengeance for the killing of David Koresh. Both men were killed by the federal government at age 33.
*Federal = 33
*Order = 33
*Secrecy = 33
*Masonry = 33
The Jesuit motto 'Ad maiorem Dei gloriam' fits in with the pattern.
McVeigh killed June 11, or 11/6 (like 116)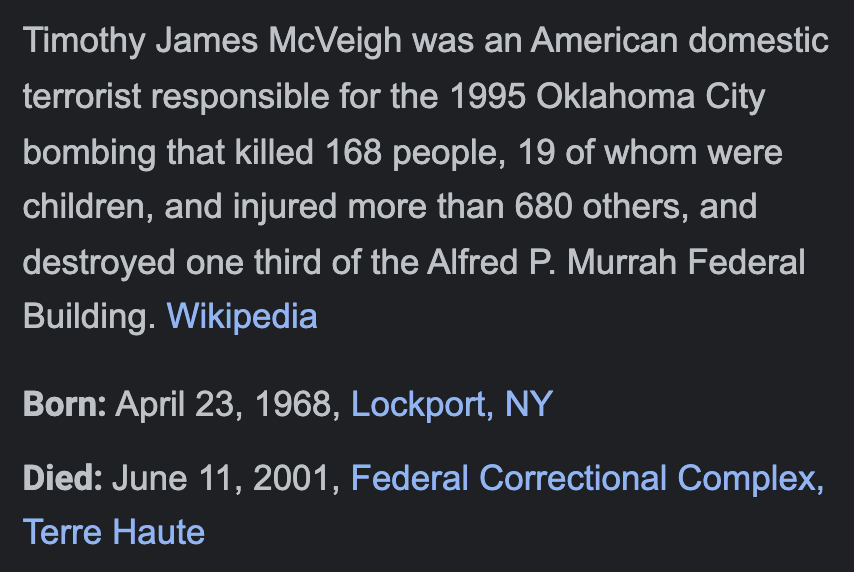 Keep in mind Pope John Paul II was in power at the time, and he replaced the 33-day Pope, who went to bed on September 27, 1978, and never woke up again. That's the same day in history the Jesuit Order was recognized by Rome, in the year 1540.
The Jesuit Order = 201 / 177
Timothy McVeigh = 201 / 177
Ignatius of Loyola = 201
-Became first Superior General on April 19 in history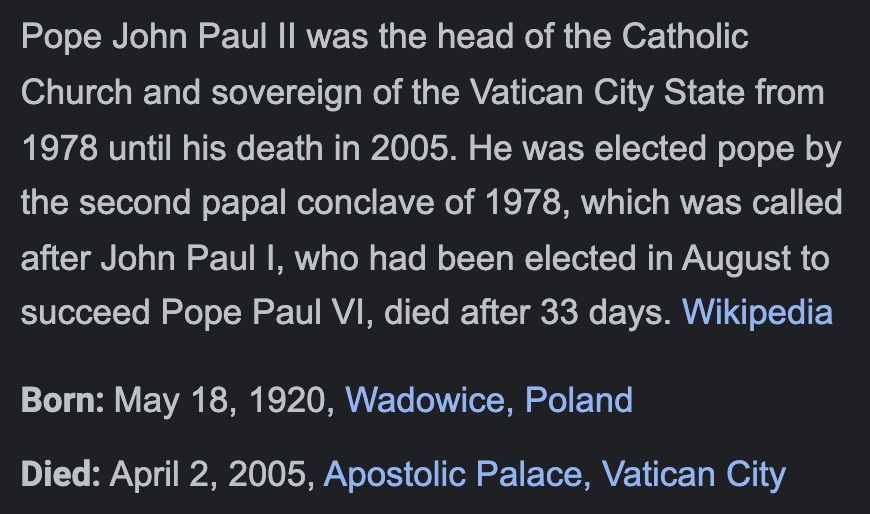 From Pope John Paul II's birthday to 9/11 was 116-days.
-Keep in mind the WTCs were bombed in '93
-Waco also happened in '93
-McVeigh was put to death 3-months before 9/11


Notice John Paul II became Pope on October 16, or 10/16, similar to 116.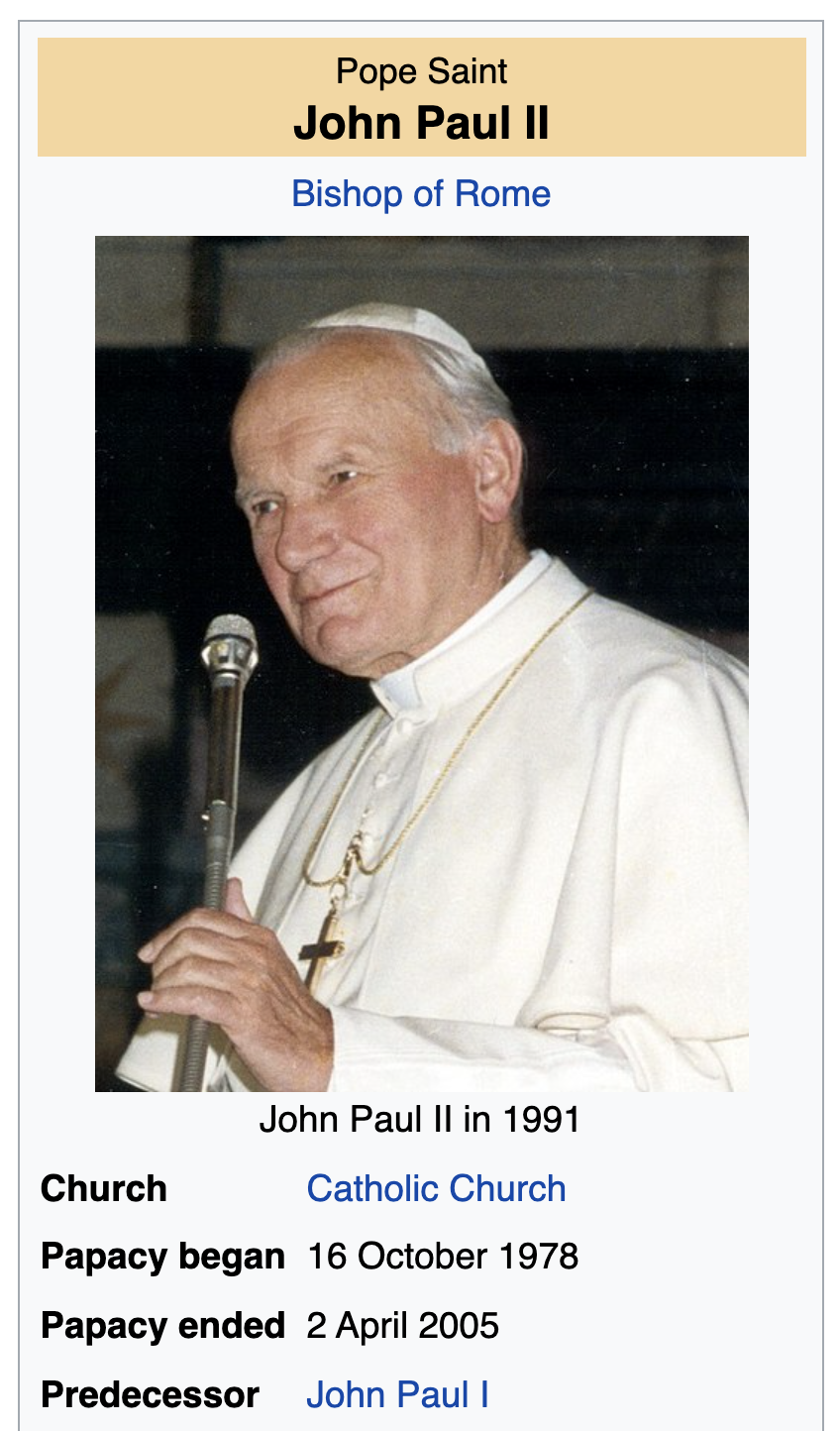 He also died on April 2.
Jesuit = 42
Waco = 42