The Oklahoma City bombing of April 19, 1995, on the 454th anniversary of Ignatius of Loyola becoming the Superior General of the Jesuits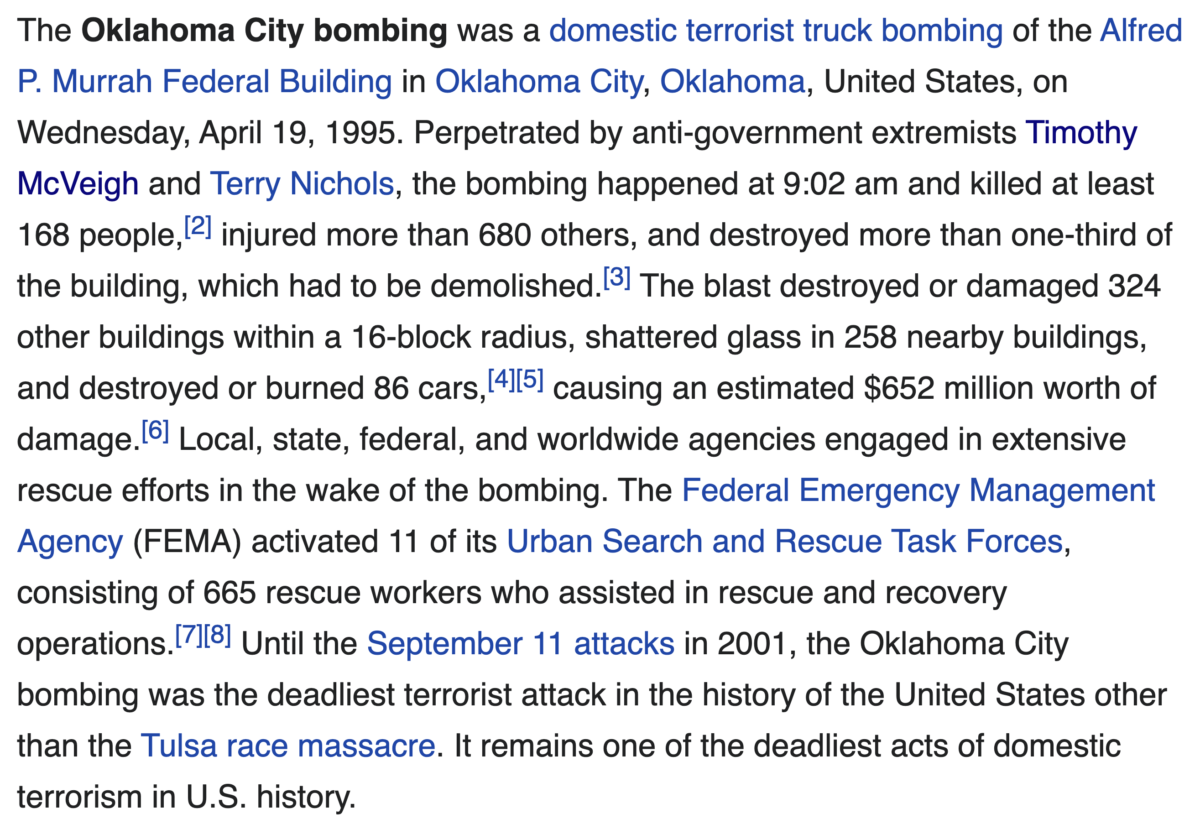 https://en.wikipedia.org/wiki/Oklahoma_City_bombing
Notice, the Jesuits were created on the date that in history would become the OKC bombing of April 19, 1995.

https://www.historytoday.com/archive/first-general-jesuits
And notice how Ignatius of Loyola and 'Timothy McVeigh' come together. Of course Timothy is who was blamed for the bombing on April 19, 1995. And let us not forget the Jesuits were created to counter the 95 Theses, and recognized by Rome on the day leaving 95 days in the year, September 27.


Propaganda = 177 *The New World Order = 177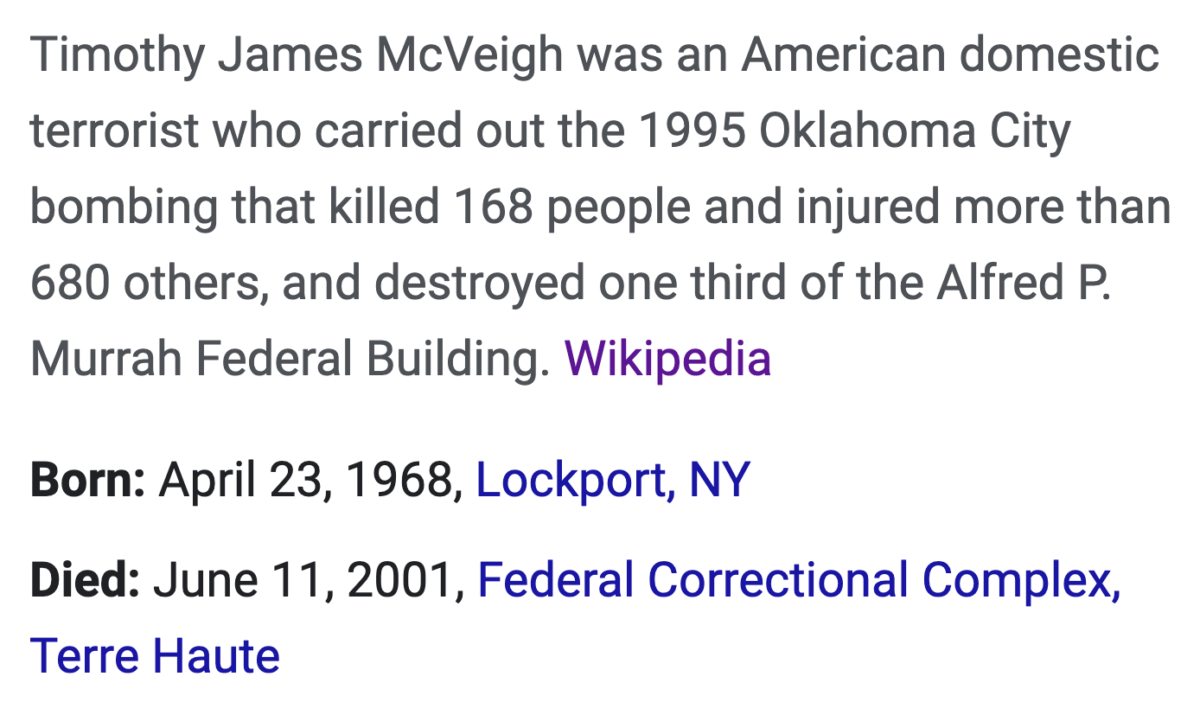 And notice how 'Oklahoma City' equates to 191, the same as 'Society of Jesus'.


Keep in mind in 2020, April 19 was the date of the "Canadian Mounty shooting." That was on Route 102, the reflection of 201.
Art of War = 102 (Translated by a Jesuit)
April 19 is also the 109th day of the year, right for 'military' operations.