The ritual of the Georgia Bulldogs defeating the Alabama Crimson Tide in the 2022 College Football Championship on Vince Dooley's 129th day of his age, Jan. 10, 2022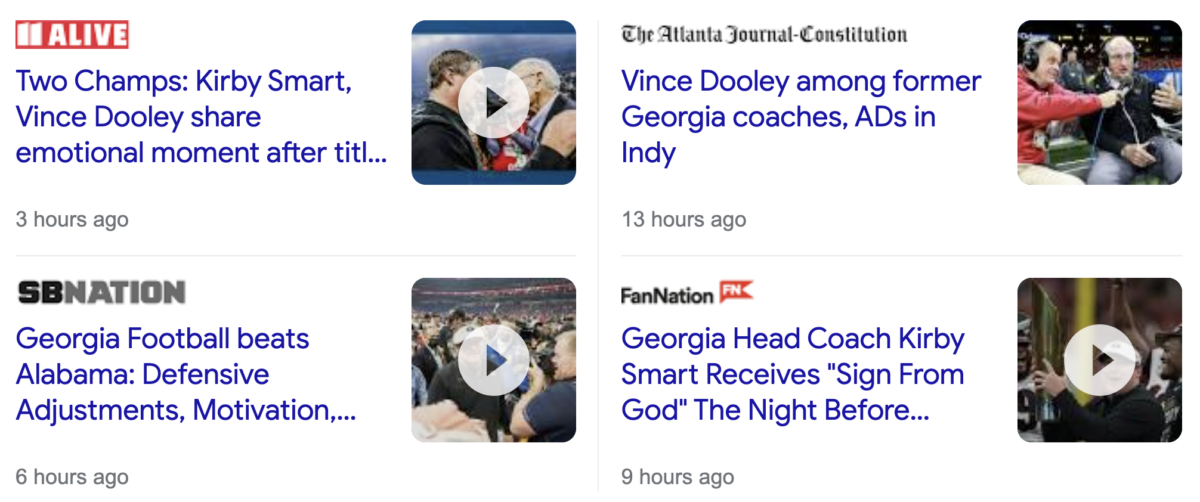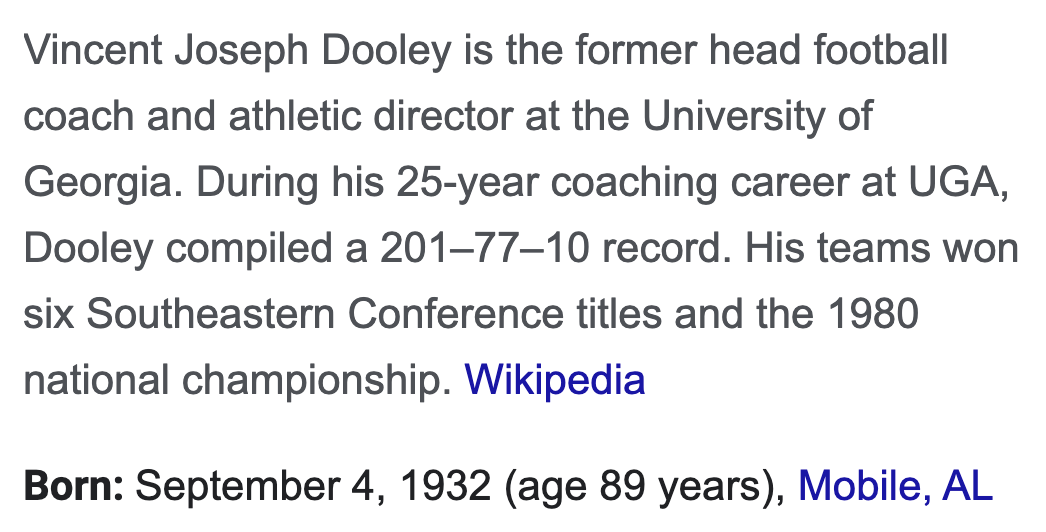 Notice that Vince Dooley had 201 wins with Georgia, and last night his former team won the championship in Indianapolis, 201 Land, on his 129th day of his age.
129 is 201 in Base-8 Counting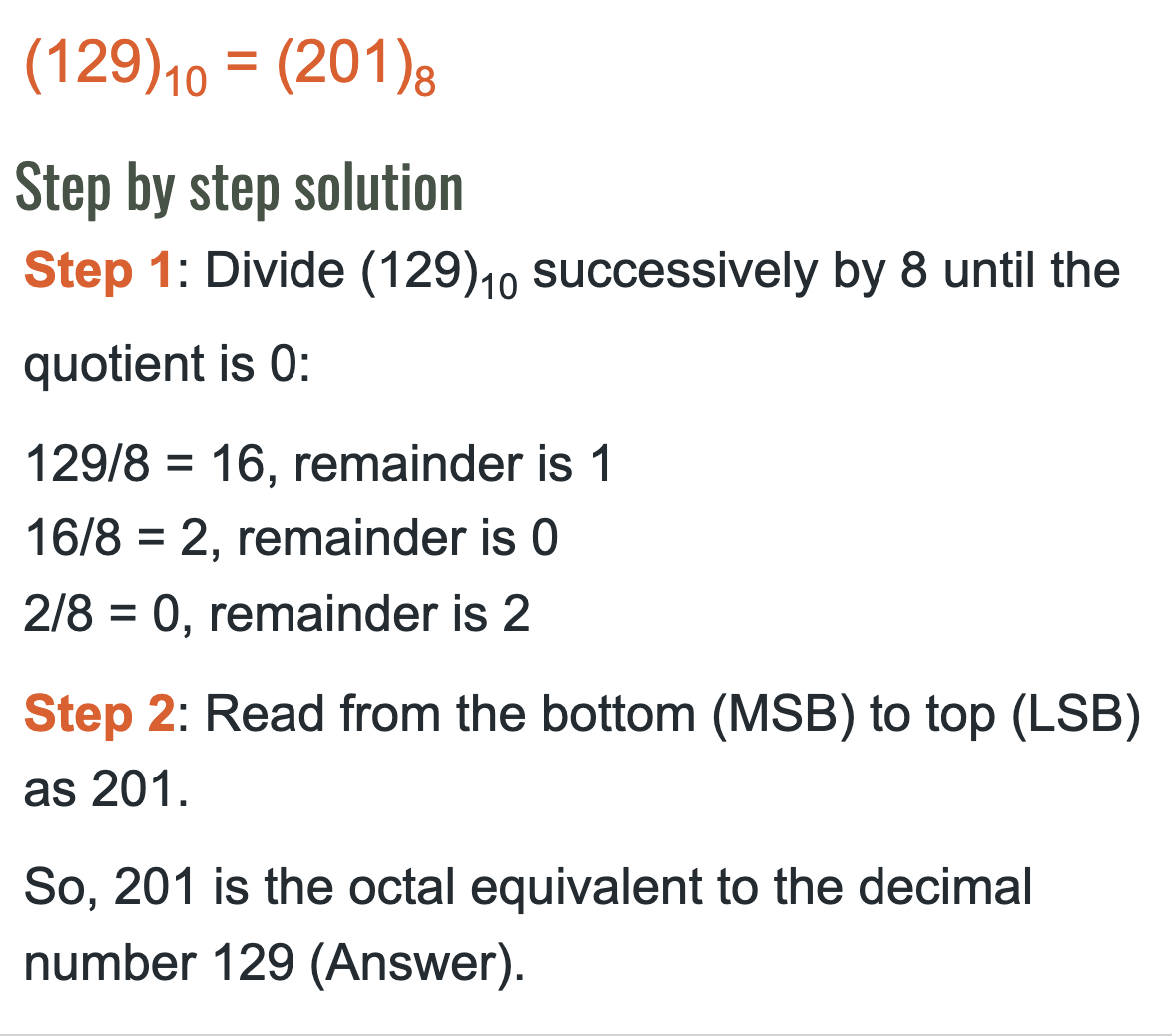 Also, the start of the 1980 College Football Season began with the death of the LSU coach, born on the 201st day of the year, Bo Rein. He died January 10, 1980, 42-years to the day of this Georgia championship.
As for him coaching Georgia for 25-years, Georgia picked up their 25th win vs. Alabama all-time last night, on the 25th day of Pope Francis's age.
Pope = 25
Vatican = 25
Devil = 25
-The devil went down to Georgia…
-Jorge Mario Bergoglio = 201
-The Jesuit Order = 201
And don't overlook that Vincent Dooley is. Catholic educated.
Or that he is from Mobile, Alabama.
Mobile = 56
Society of Jesus = 56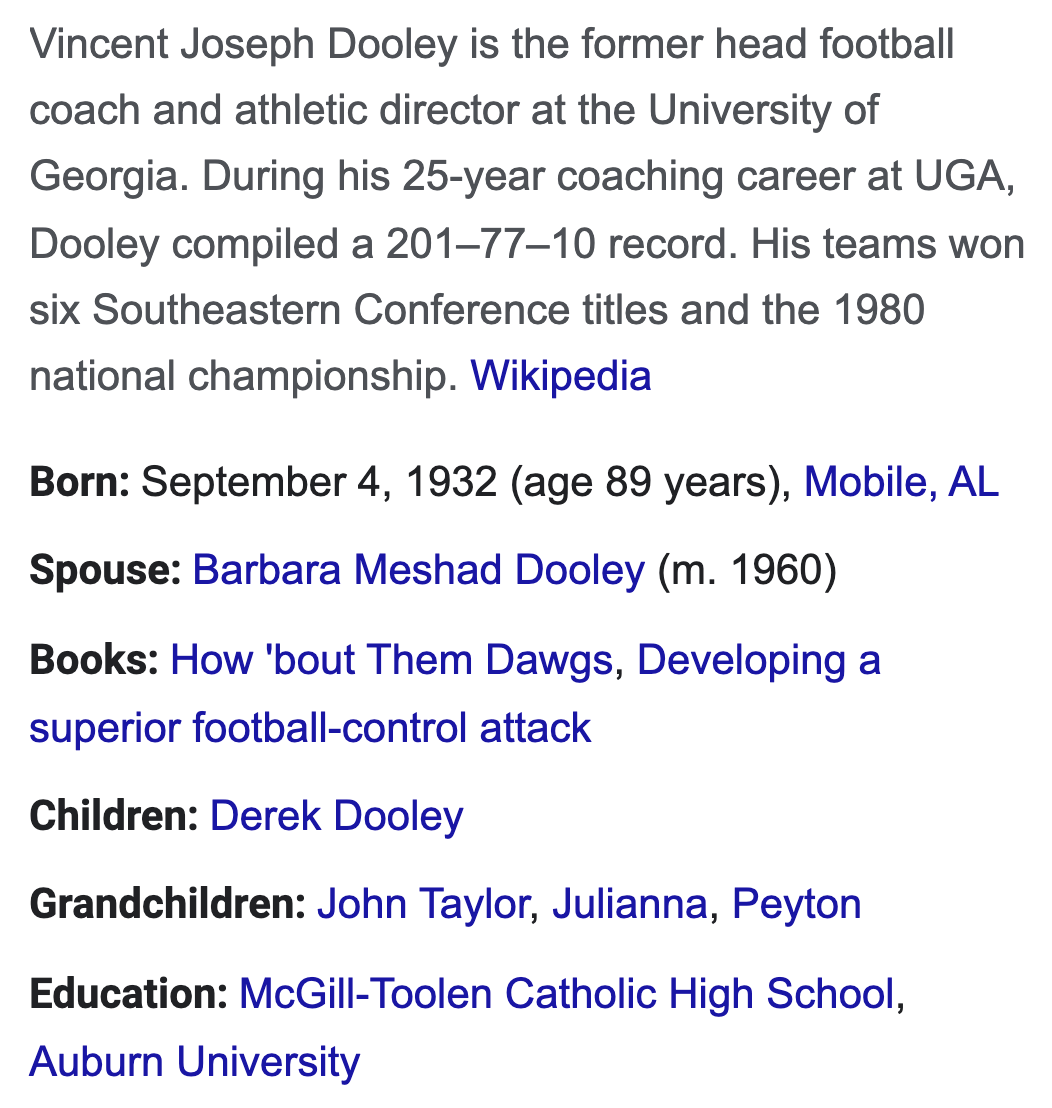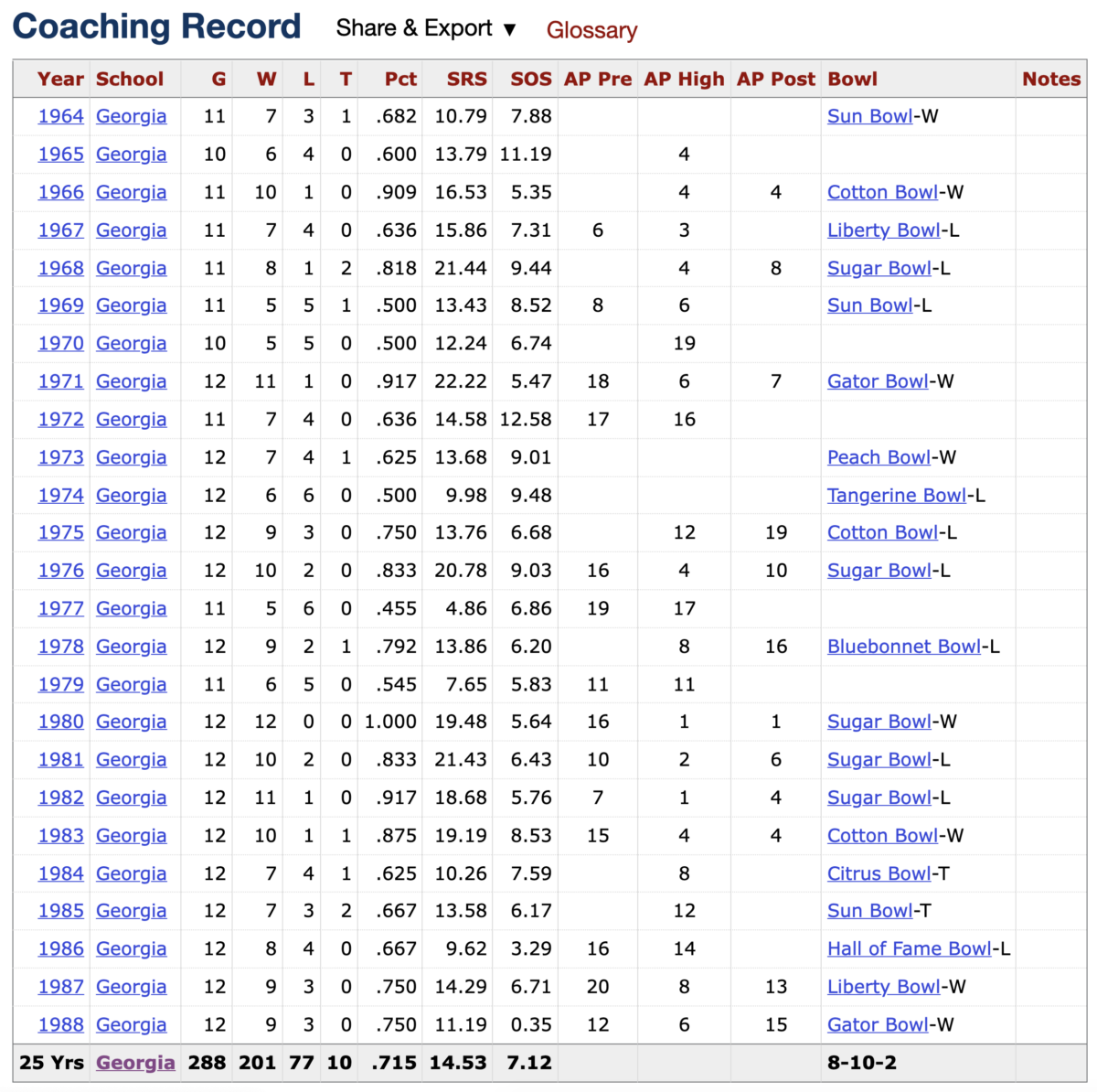 https://www.sports-reference.com/cfb/coaches/vince-dooley-1.html
Watch how I picked the Georgia vs. Alabama championship September 10, 2021, and why it looked like Georgia was the winner. It was all in the numbers.