The Sacklers millions, September 13, 2021, after Purdue Pharma's bankruptcy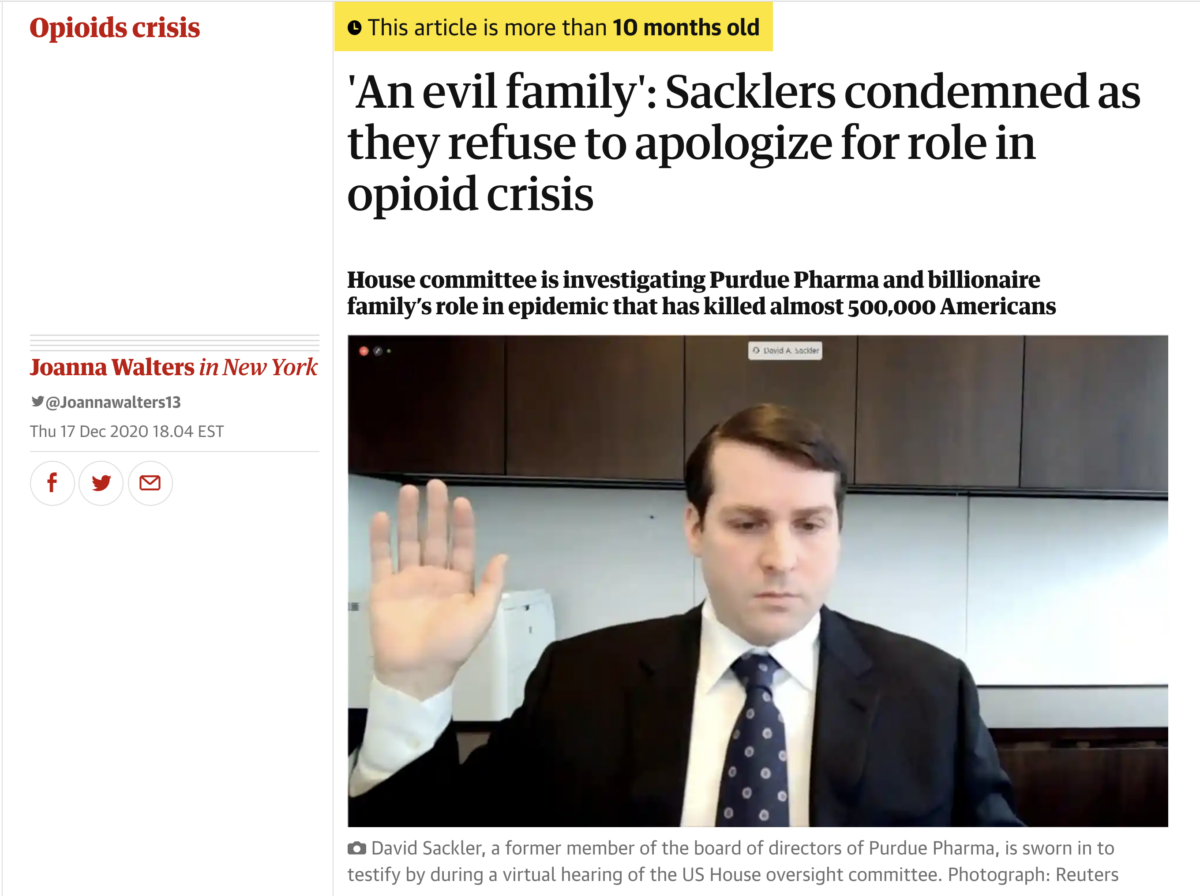 https://www.theguardian.com/us-news/2020/dec/17/sackler-family-purdue-pharma-congressional-hearing-apology
This same 'an evil family' headline was used worldwide, December 17, 2020.
12/17/2020 = 12+17+20+20 = 69
An evil family = 69
Sackler = 69
Heroin = 69 (Not far off from OxyContin)
–Illuminati = 69
-New World Order = 69
–The Jesuit Order = 69
This came a year and a few months after Purdue Pharma, headed by the Sackler family, filed for bankruptcy on September 15, 2019, a 'Sunday'.
-That is the 258th day of the year
–Number of the Beast = 258


Then, nearly two years after the bankruptcy, September 13, 2021, a judge helped out the "evil family" with this bankruptcy related ruling.

Notice how 'September 13', or 13/9, syncs with 'OxyContin,' the product that made them rich, and
which addicted and killed untold numbers, worldwide.

At the same time, 'bankruptcy' equates to 139.

The Bavarian Illuminati = 139
Freemasonry = 139


https://www.reuters.com/business/healthcare-pharmaceuticals/bankruptcy-judge-approves-purdue-pharmas-7-mln-executive-bonus-plan-2021-09-13/
It's probably just a coincidence the judge's name, Robert Drain, equates to with Purdue Pharma.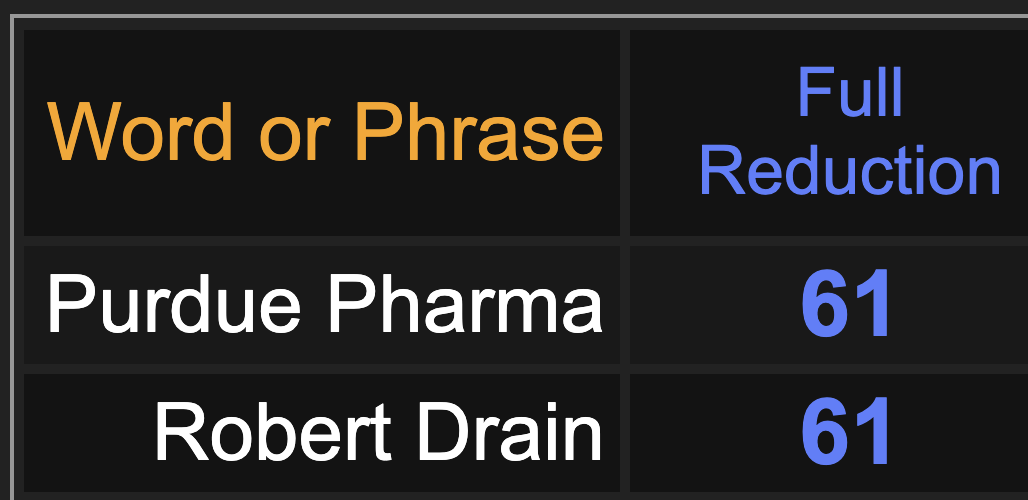 The Sacklers are Jewish, and 61 represents God in Jewish numerology.