The shooting of Ukrainian Halyna Hutchins in light of Russia attacking Ukraine February 24, 2022 (& February 23 in U.S.)
At the same time Russia invades Ukraine, February 23, 2022 (U.S.), Halyna Hutchins husband speaks out for the same time. Of course, they are Ukrainian.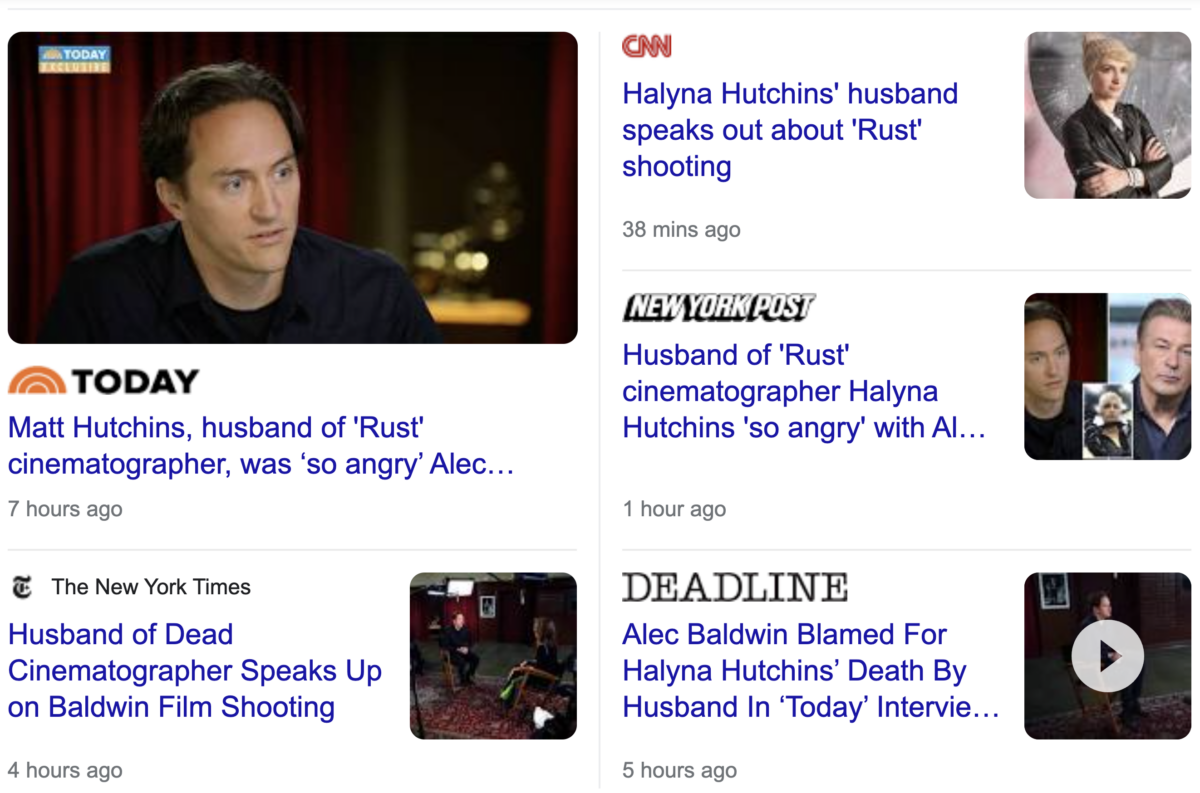 https://www.etonline.com/halyna-hutchins-husband-matt-says-watching-alec-baldwins-interview-about-rust-shooting-made-him-so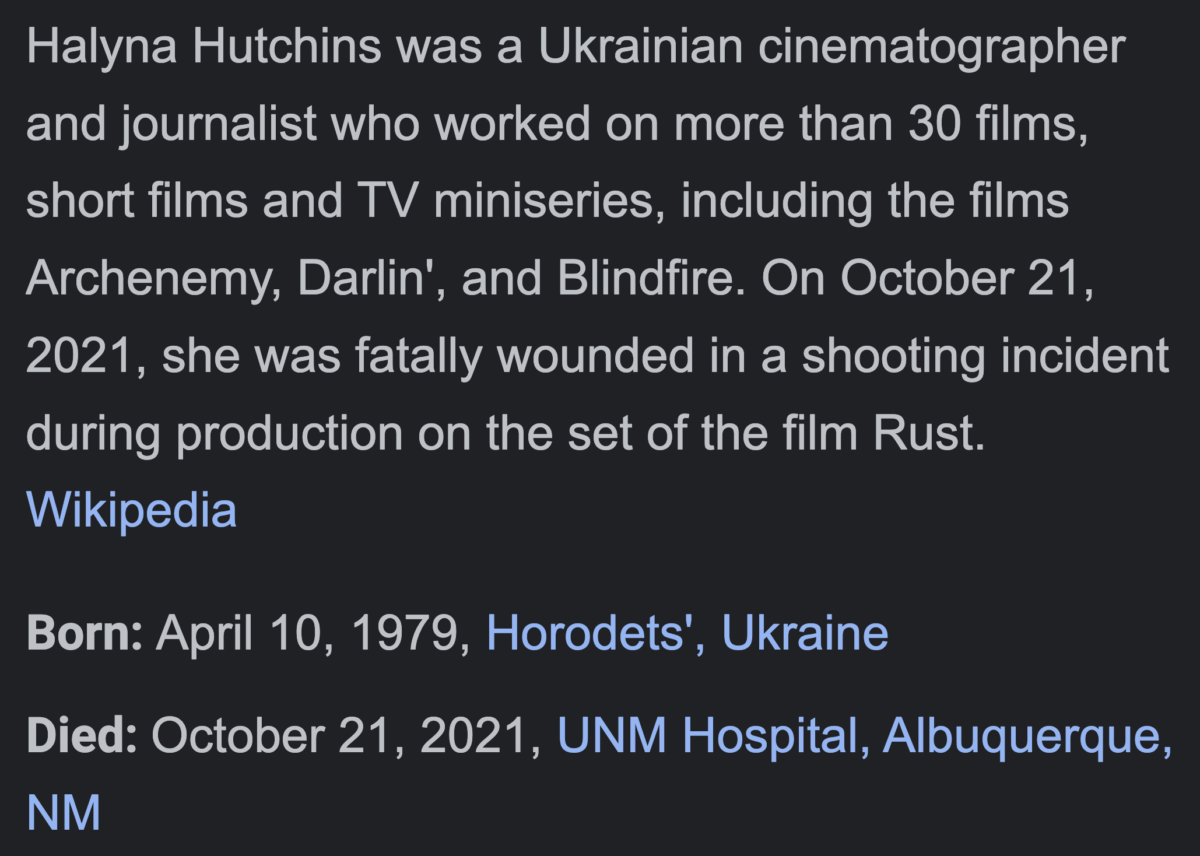 Again, Halyna Hutchins was Ukrainian.
She was reportedly fatally shot October 21, 2021, 201-days after Alec Baldwin's April 3, 2021 birthday.
Biden and Putin met for 2:01 (2-hours 1-minute) on December 7, 2021, 201-days after the Ignatian Year began.
The Jesuit Order = 201
Ignatius of Loyola = 201
The first attack by Russia on Ukraine was in the 'Donbas Region.'
Donbas Region = 201
Recall, Russia where Catherine the Great preserved the Jesuit Order with 201 Jesuit priests.
Notice how the surname 'Hutchins' overlaps with 'Art of War.'

Recall, when Putin went into Ukraine, it was 102-days from the Superior General's birthday.
February 25, 2022 would have been Hutchins 322nd day of her age, 42.
-Or 321-days after her birthday (Countdown)
-February 24 was 320-days after *Roman Catholic Church = 320
This Russian military activity comes 322-years after The Great Northern War.