The song 'Blackout' on DMX's Flesh of My Flesh, Blood of My Blood, December 22, 1998, 22 years before his funeral in the Jay-Z part owned Brooklyn Nets stadium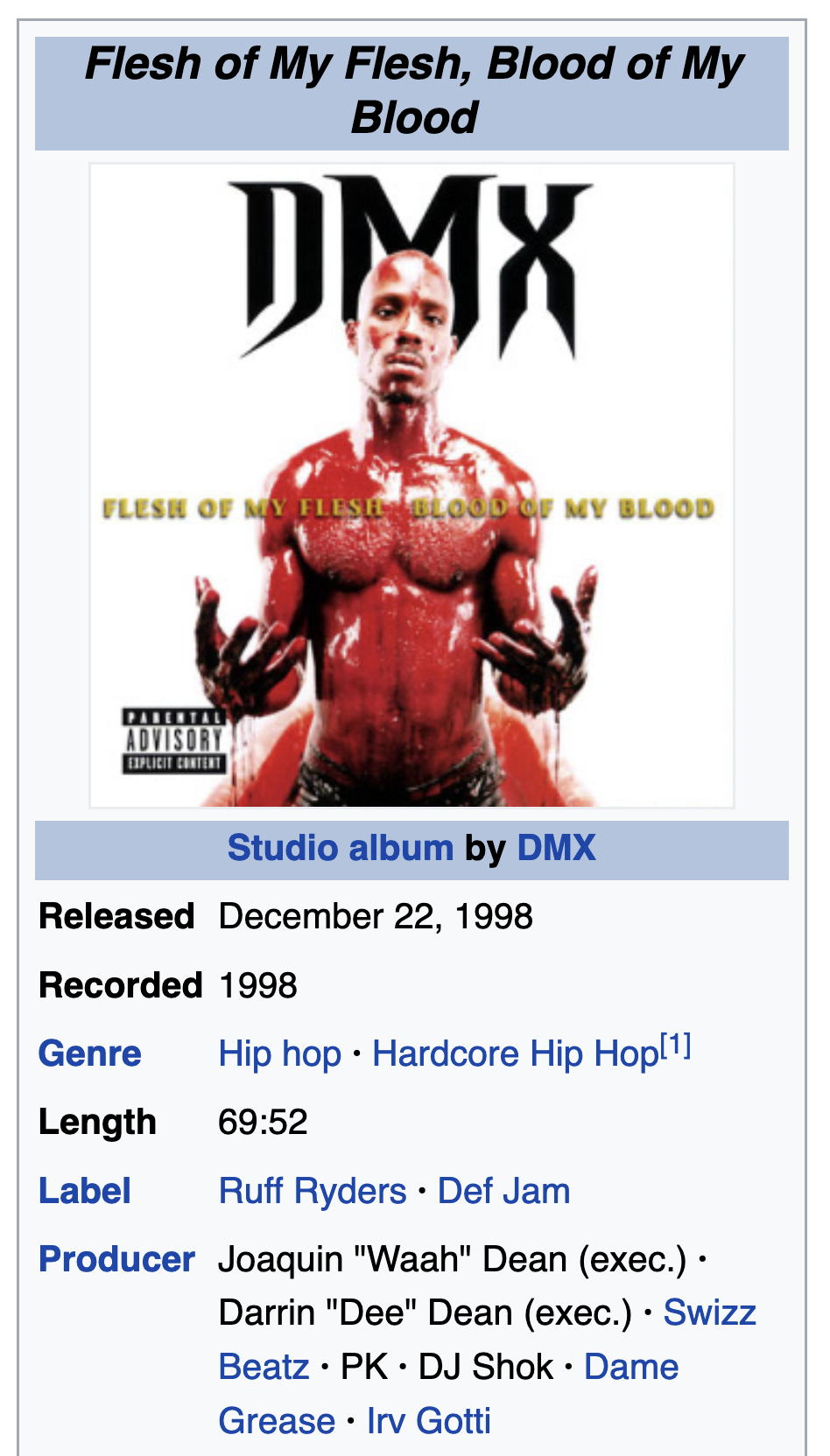 Notice 'Blackout' is the 13th track.
-Thirteen = 99 *DMX died on 99th day of 2021, April 9, along with Queen Liz's 99-year-old husband.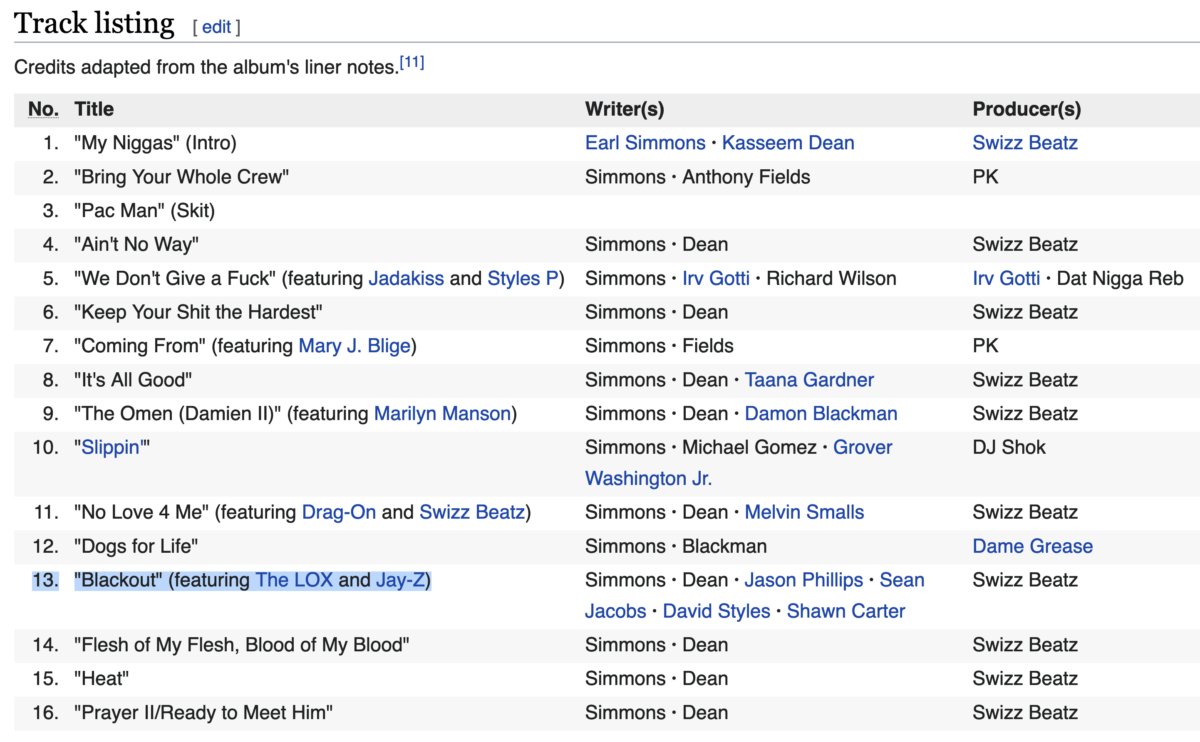 https://en.wikipedia.org/wiki/Flesh_of_My_Flesh,_Blood_of_My_Blood
This album released December 22, 1998, a date with 151 numerology.
12/22/1998 = 12+22+19+98 = 151
One of the hit songs is "Blackout", a reference to a power outage, the term connecting to 151.

Keep in mind DMX died this year, April 9, 2021. And keep in mind Jay-Z and the Lox, famous hip-hop acts are featured on this song. It reminds that Method Man and Redman had a hit album, The Blackout… See Matt's work on that, Hickock on freetofindtruth.com.
Read more about 151 in regards to power outages, from "real life" to the world of Entertainment, from hip-hop to NBC's Revolution, another 151.