The very Catholic ritual of the Phoenix Suns advancing to the NBA Finals, July 1, 2021, Vatican time

In the 75th NBA season, the Suns advance to the NBA Finals with an all-time NBA Playoff record of 145-145.

As we connect 75 and 145 to 'Catholic', think about who worships on Sunday.



Think of JFK, the first Catholic President in the U.S., #35. Or think of Joe Biden, the second, Inaugurated on the Pope's 35th day of his age, January 20, 2021.
When the Suns advanced late June 30 local time, it was already July 1, or 7/1, at the Vatican.

Notice how all of these numbers fit in with the ritual.
July 1, or 7/1.
Suns = 35
The suns are 145-145 advancing to the championship for the NBA.
Phoenix = 46

Keep in mind July 1, 2021, was a 'Thursday'.

JFK #35
Joe Biden #46, elected 46 weeks after Pope Francis' birthday (Dec. 17, 2020 – Nov. 3, 2020)
*With regards to the Suns advancing in the U.S. on June 30, the 181st day of the year, they beat the Clippers to advance, 4-2 in the series (181, 42nd prime). As we know, it is the Jesuits behind all of this.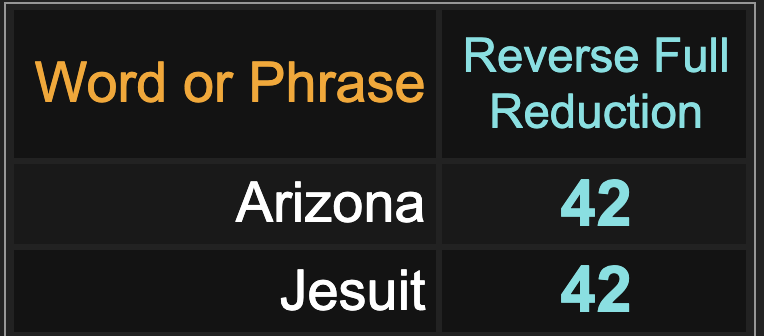 And don't overlook the 56 connection either, the reason we had the Suns in the Western Conference Finals before the season even began. This year the NBA Finals begin on a 56 date num.
7/8/2021 = 7+8+20+21 = 56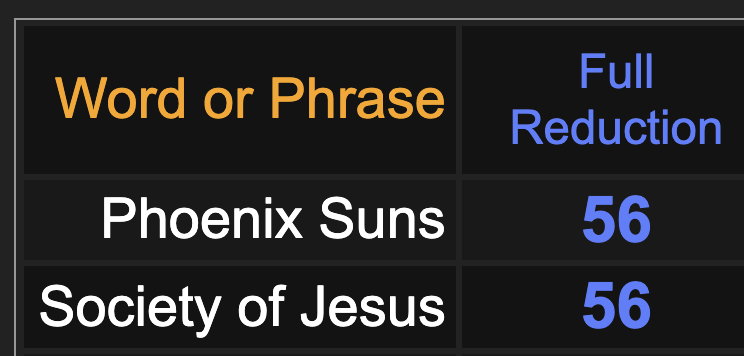 This is why Chris Paul, with the May 6, or 5/6 birthday, is in his first Finals.

They have advanced on his 56th day of his age as well…

Remember his coronavirus diagnosis?

And it's not an accident it comes at age 36.

IHS, the Jesuit acronym, equates to 36.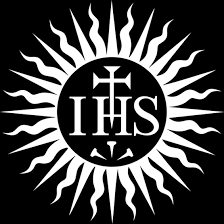 Basketball Game = 666 (36th triangular number)
The NBA Finals = 666
And don't forget CP3 dropped 61 points, the day his grandpa died at age 61, the day he was signed to Wake Forest, the "Demon Deacons."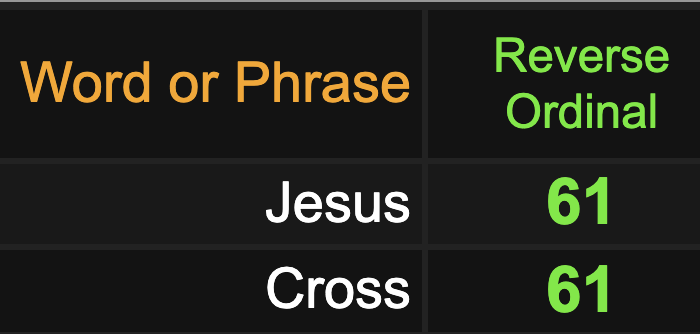 Church = 61
Christian = 61
Christmas = 61
61, 18th prime number *IHS = 18/18

https://thesportsrush.com/nba-news-this-is-for-you-grandpa-when-suns-chris-paul-dropped-61-points-in-a-high-school-game-after-his-grandfathers-death/
Update:
NBA Finals Game 1 has been moved to July 6, 61 days after Chris Paul's birthday.
Finals = 61 *Jesus = 61 *Cross = 61 *Church = 61 *Christian = 61 *Christmas = 61
Never forget when he scored 61, the day Chris Paul's grandpa was murdered at age 61, which happened on the same day Chris Paul signed with the Wake Forest DEMON Deacons.
The first time the Suns were in the Finals was '76.
The Finals begin on 7/6 (July 6, 2021)
The Suns next win against the Bucks all-time is 76 (They are 75-71 all-time)
*Catholic Church = 75 *Catholic = 71