The Who will play Cincinnati 42-years after tragic concert stampede, February 7, 2022 news

Read about The Who concert tragedy of December 3, 1979 on the anniversary of Francis Xavier's death, the Jesuit Order co-founder.
This news comes on the 38th day of the year, and the last time The Who played Cincinnati, there was 11 people reportedly killed. The concert is scheduled for May 15, 2022, 163-days after the December 3 concert tragedy anniversary.
163, 38th prime
Death = 38
Murder = 38
Killing = 38
RIP = 38
From the Travis Scott concert tragedy to The Who's May 15 concert is 191-days later, and the Scott tragedy was November 5, 2021, the day leaving 56-days in the year, whereas The Who concert tragedy happened in '79.
Society of Jesus = 191 / 187 / 79 / 56
-Ohio = 187



This news comes while Xavier is 191-years-old.
Xavier = 79 ('79 tragedy)
The Who = 79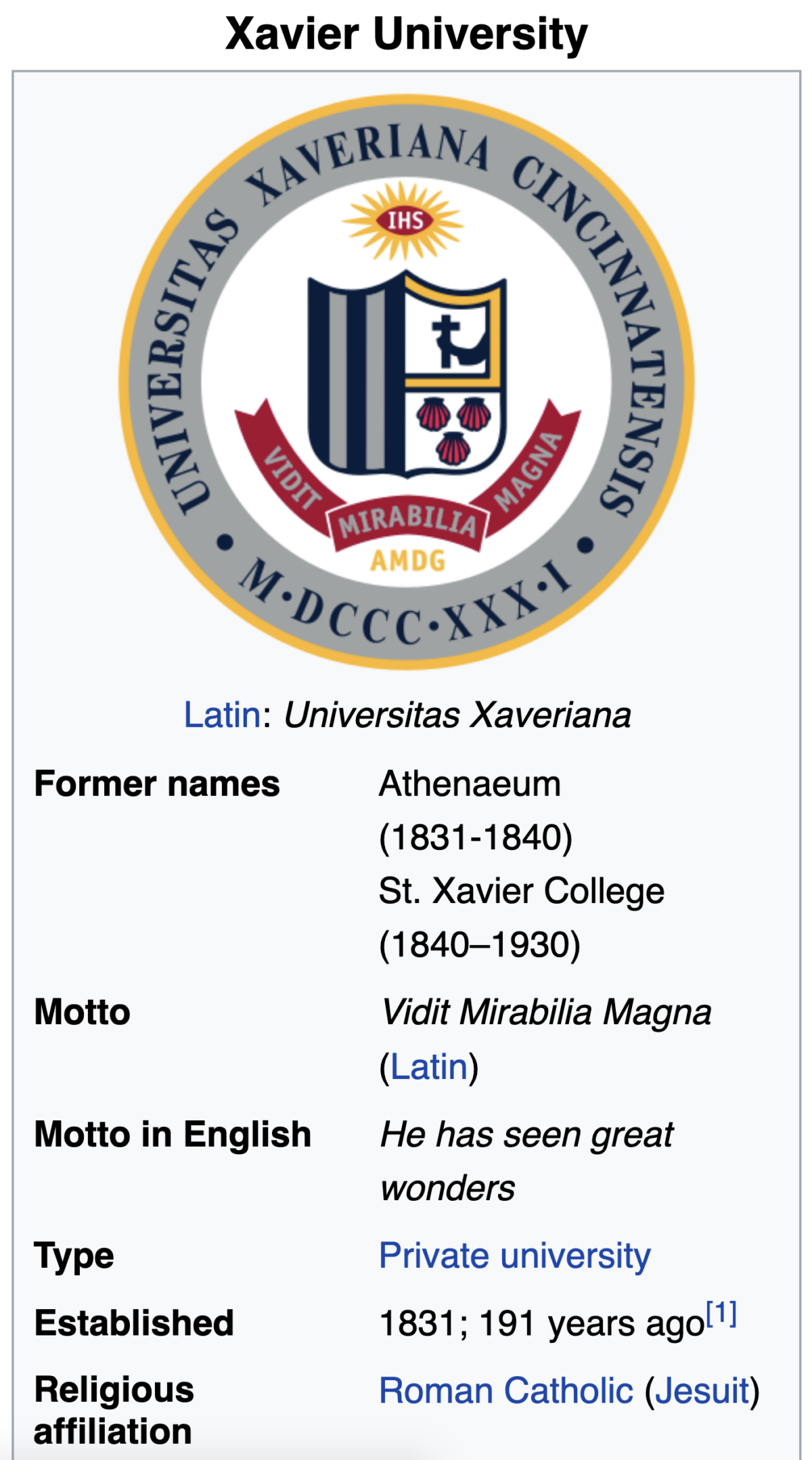 Keep in mind this news comes days before Cincinnati, the Queen City, plays in Super Bowl 56, and days after Queen Elizabeth of the U.K., like The Who, announces her end is near.
As for this coming on 7/2, 42-years after the '79 tragedy…
Jesuit Order = 72
Jesuit = 42
And notice the overlap with 'The Who,' 'Xavier,' and 'murder.'

Society of Jesus = 79
Burrow = 34 / 38 (The QB in Cinci)
And don't forget the December 3 tragedy came on the anniversary of the death of the co-founder of the Jesuits, Xavier himself.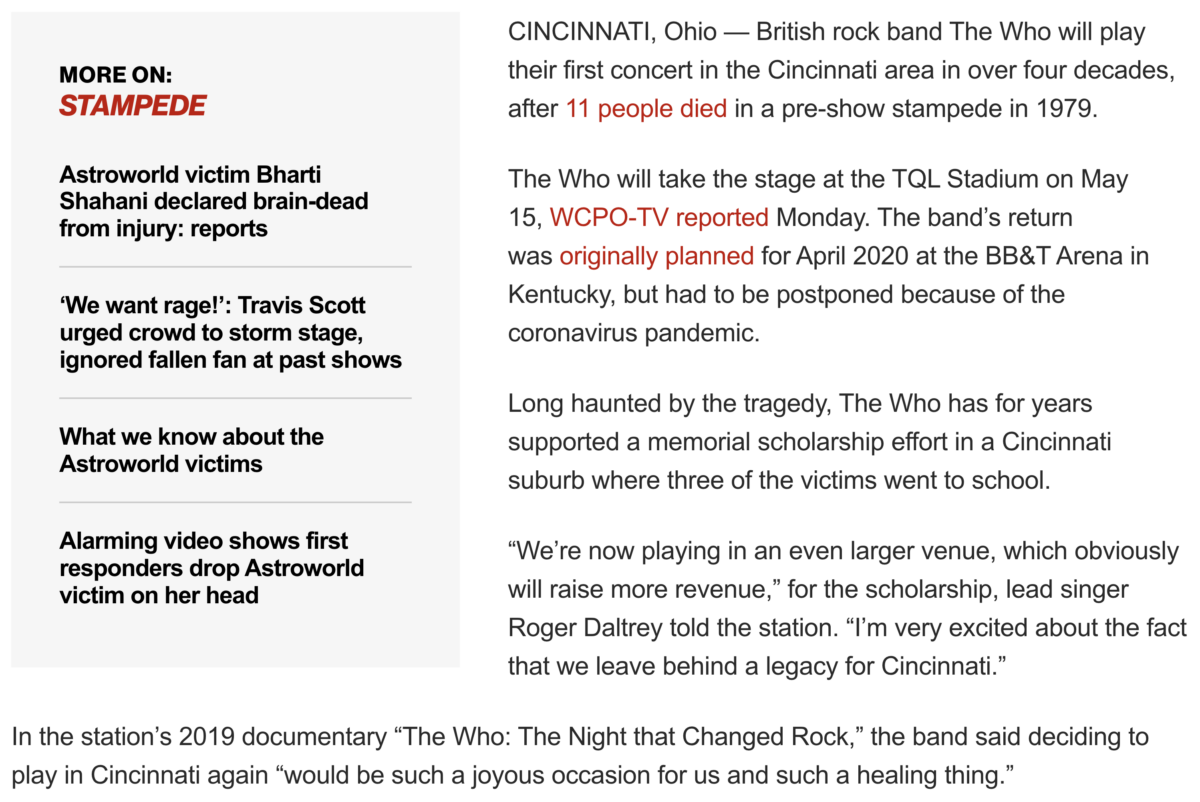 https://nypost.com/2022/02/07/the-who-will-play-cincinnati-42-years-after-concert-stampede/