The wives of Thurgood Marshall, Vivian & Cecilia, and more 201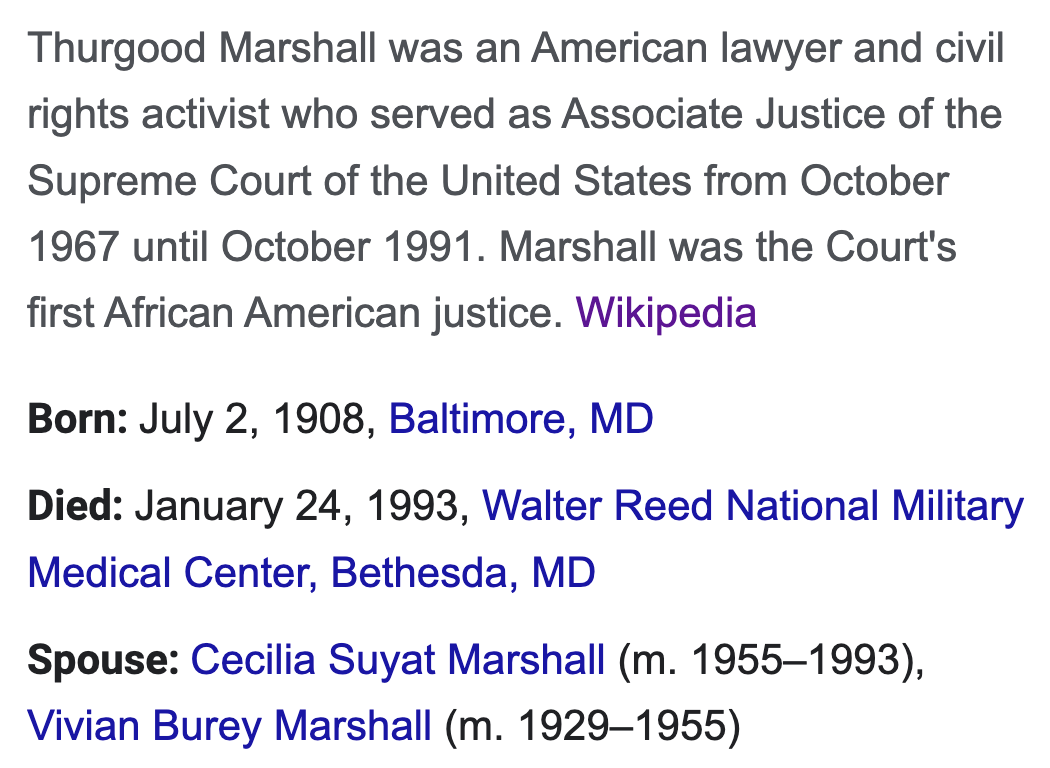 Thurgood Marshall's first wife, Vivian Burey Marshall, died on her 44th birthday, reminding of Antonin Scalia's suspicious death on the 'ranch' and on the 44th day of the year.
Kill = 44
Ranch = 44
Roman Catholic Church = 193 (44th prime)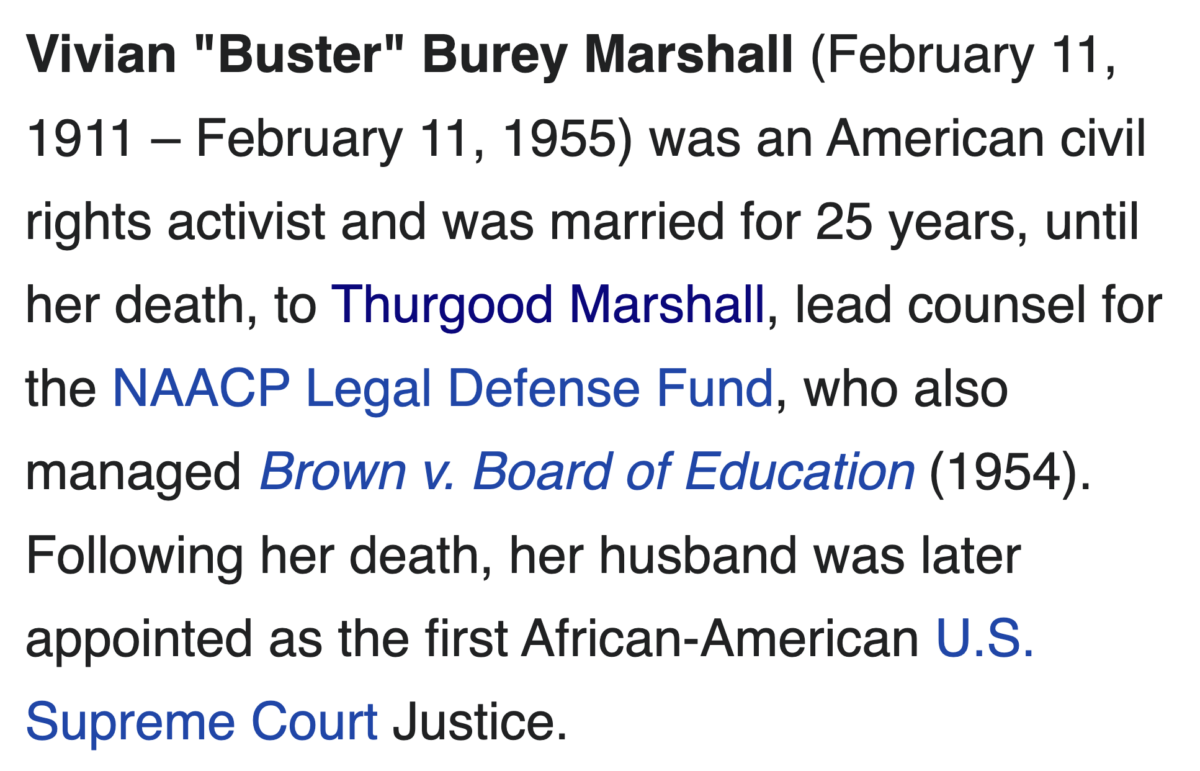 Her cause of death was lung cancer.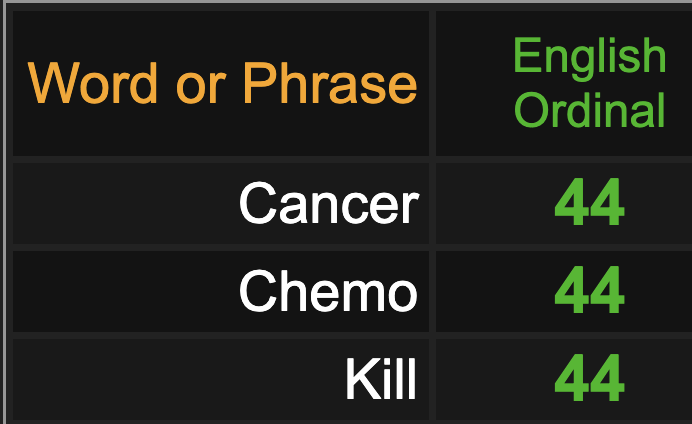 Ranch = 18+1+14+3+8 = 44
-Scalia, RIP February 13, 44th day of the year
Her death came exactly 32-weeks after Marshall's birthday, or 224-days, or 7-months and 7-months and 9-days.
The Society of Jesus = 224
Society of Jesus = 79
-32 sun rays on Jesuit logo
He would eventually be nominated for the Supreme Court on June 13, 1967, the day leaving 201-days in the year.
The Jesuit Order = 201
It went with him attending the 201 school, Howard University.
Howard University = 201

And go figure the woman he remarried to was born on July 20, the 201st day of the year. Clearly, it was all part of the Jesuit ritual.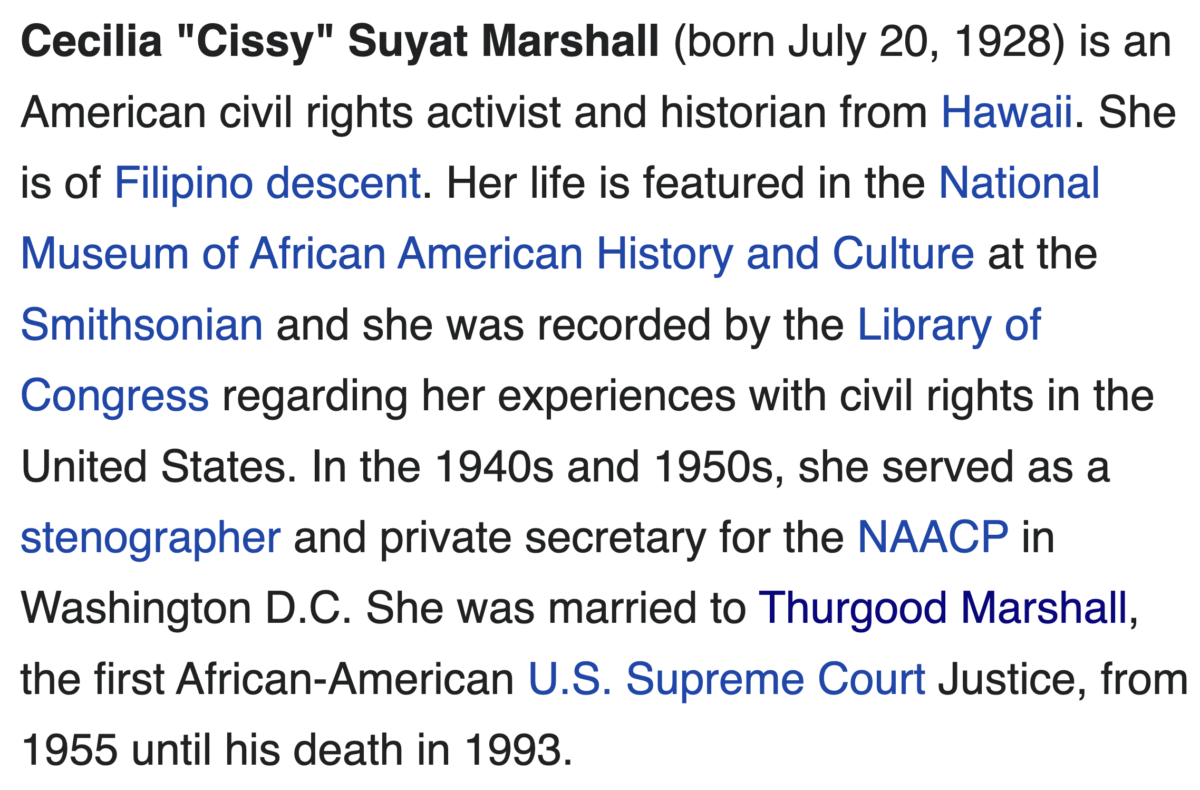 In light of Thomas dying in '93, and his second wife being '93, she better watch out, for multiple reasons.
Order of Illuminati = 201 / 93
Black History Month = 93
Saturn = 93
-Connected to 'judgement'