Thunderstorm and monsoon knocks out part of power grid in Las Vegas, July 27, 2022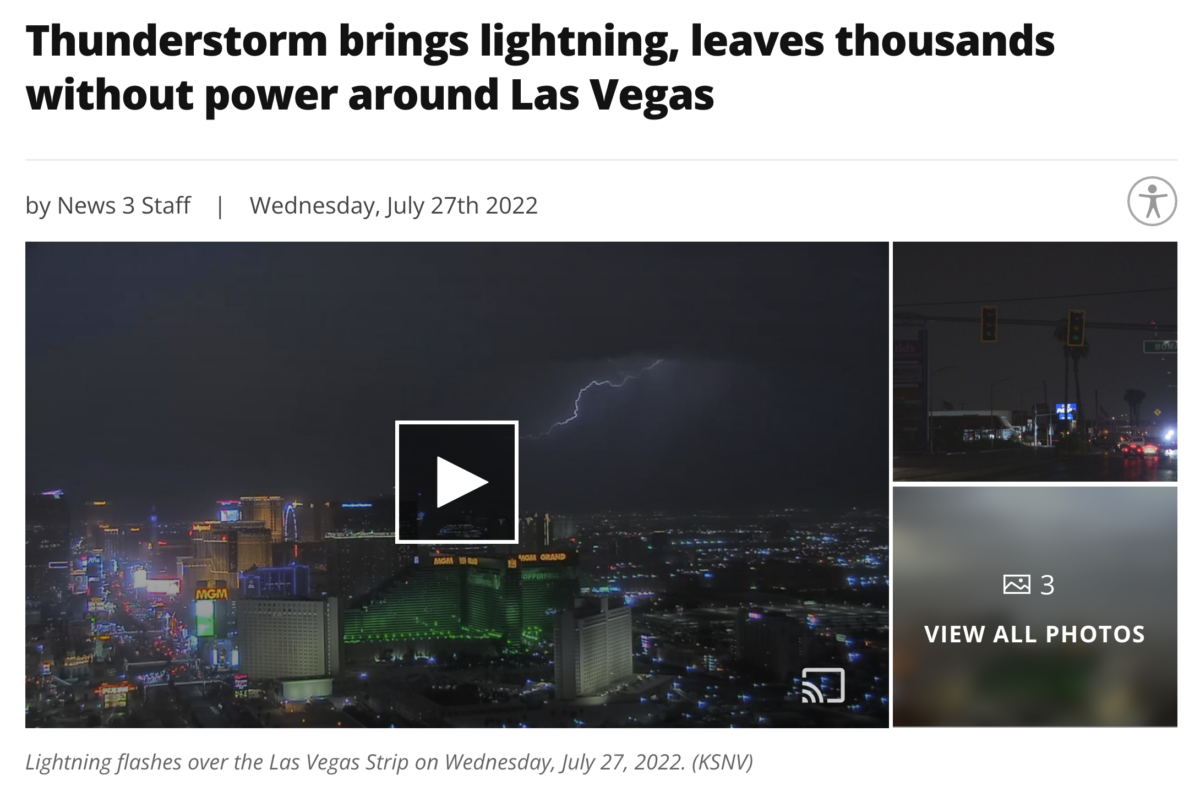 https://news3lv.com/news/local/severe-thunderstorm-warning-issued-for-las-vegas-valley-southern-nevada-national-weather-service-07-27-2022
Power outages in Sin City, just 8 days after the Hoover Dam explosion?
And this comes after tremendous weather? On a 56 date numerology?
7/27/22 = 7+27+22 = 56
Power Outage = 56
Natural Disaster = 56
There were substantial downpours.
And recall the Public Enemy album What U Gonna Do When the Grid Goes Down? that came out 56-days after Chuck D's birthday, September 25, 2020, the 59-year anniversary of JFK giving his speech about weather control.
This weather happened on 27/7, or 277, the 59th prime.
And remember, the Public Enemy album cover about the grid shows Arizona on the cover, a state that borders Nevada.
It was the day Pope Francis met Justin Trudeau, July 27.
277, 59th prime (like 27/7)
Pope Francis = 59
John F. Kennedy = 59
Green New Deal = 59 (Soylent Green set in 2022)
-Biden won 59th Presidential Election
–JFK dead at 46
–Biden #46
–Election 46-week after Pope's birthday (Dec. 17, 2019 – Nov. 3, 2020)
–Catholic = 46 (Catholic OT, 46 books)
As for this happening in Las Vegas, or Sin City, remember, it is all biblical.
Revelation = 59
And for you Vegas types, '59' crushed in baseball on 27/7, as we already knew. Take a look yourself.
#Gematria