Tiger Woods shares his doubts about playing in the 2022 Masters 54-days before the concluding Sunday of the tournament, February 16, 2022

Tiger Woods remarks came Wednesday, February 16, 2022, 54-days before the 2022 Masters Concludes, April 11, 2022.
Tiger Woods = 54 / 54
Jesuit Order = 54
Recall, his fake car crash was February 23, 2021, the 54th day of the year.
And notice he is speaking from the Genesis tournament, the same one he was supposedly attending when he was hurt last year.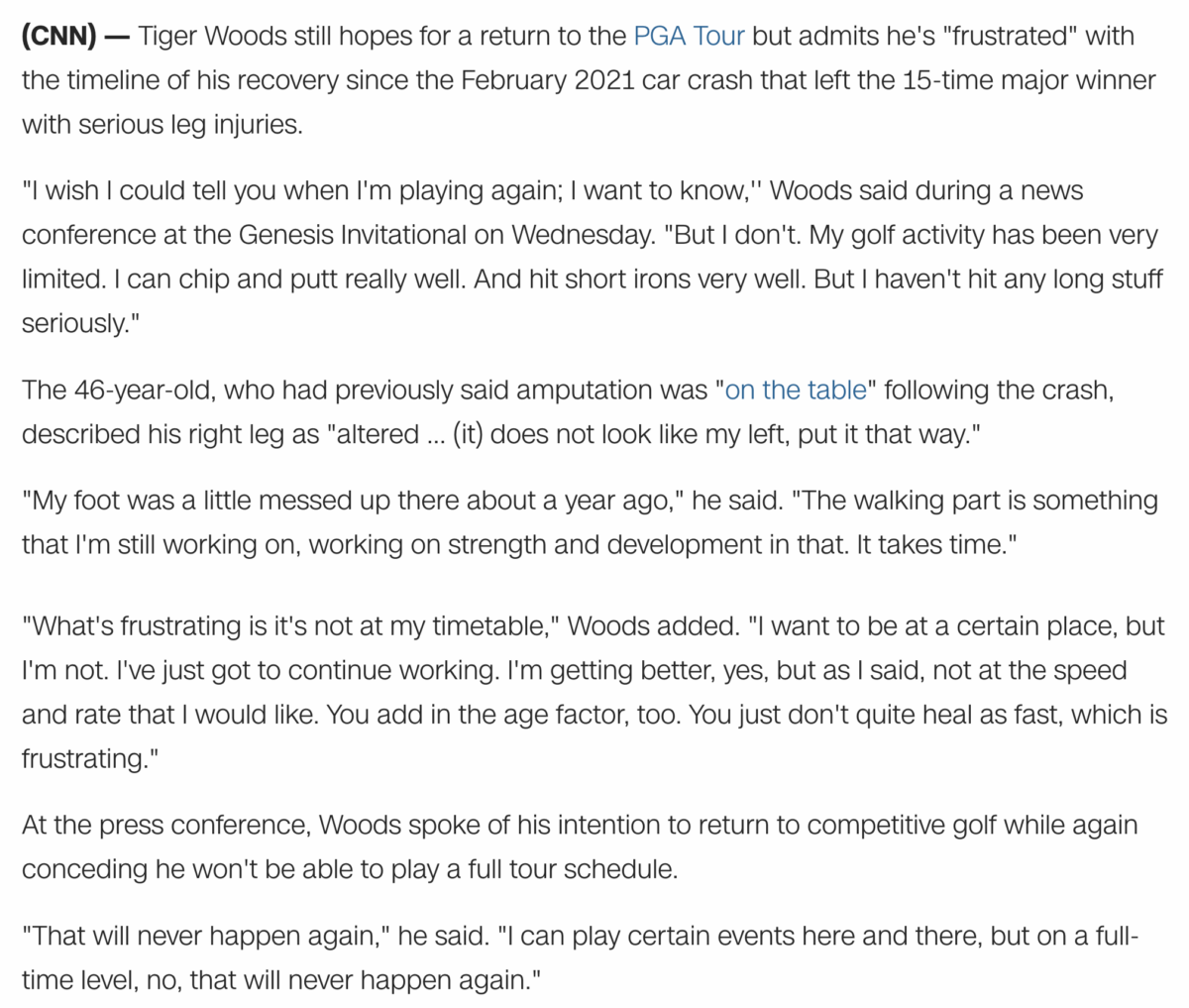 Notice the photo below is from Saturnalia, December 17, 2021.
You get the best view of Saturn every 54-weeks.
And the Nike swoosh is a ring of Saturn.