Tim Wakefield, two time World Series champ, dead at 57, October 1, 2023
On the last day of the 2023 MLB season, Tim Wakefield, a World Series champ, is dead at 57. Of course, we know 57 as the World Series number. RIP.

The World Series will begin October 27, in 26 days.
Ballgame = 26
Game = 26
And another word with a 57 connection is 'Moon,' and it is on a 19-year-cycle, and Tim Wakefield is dead 19 years after winning his first World Series in 2004.
He is dead 60 days after his birthday on October 1.
October First = 60
*Order = 60
His name gematria was fateful.
Tim Wakefield = 118 & 206
–Death = 118
–Sacrifice = 206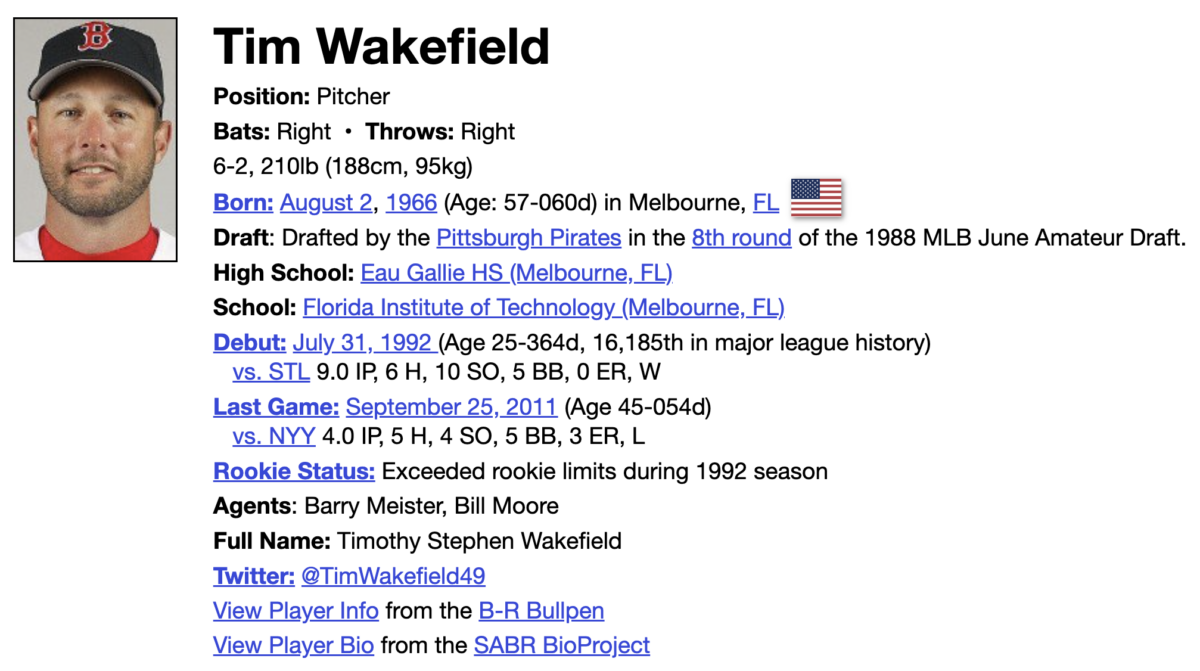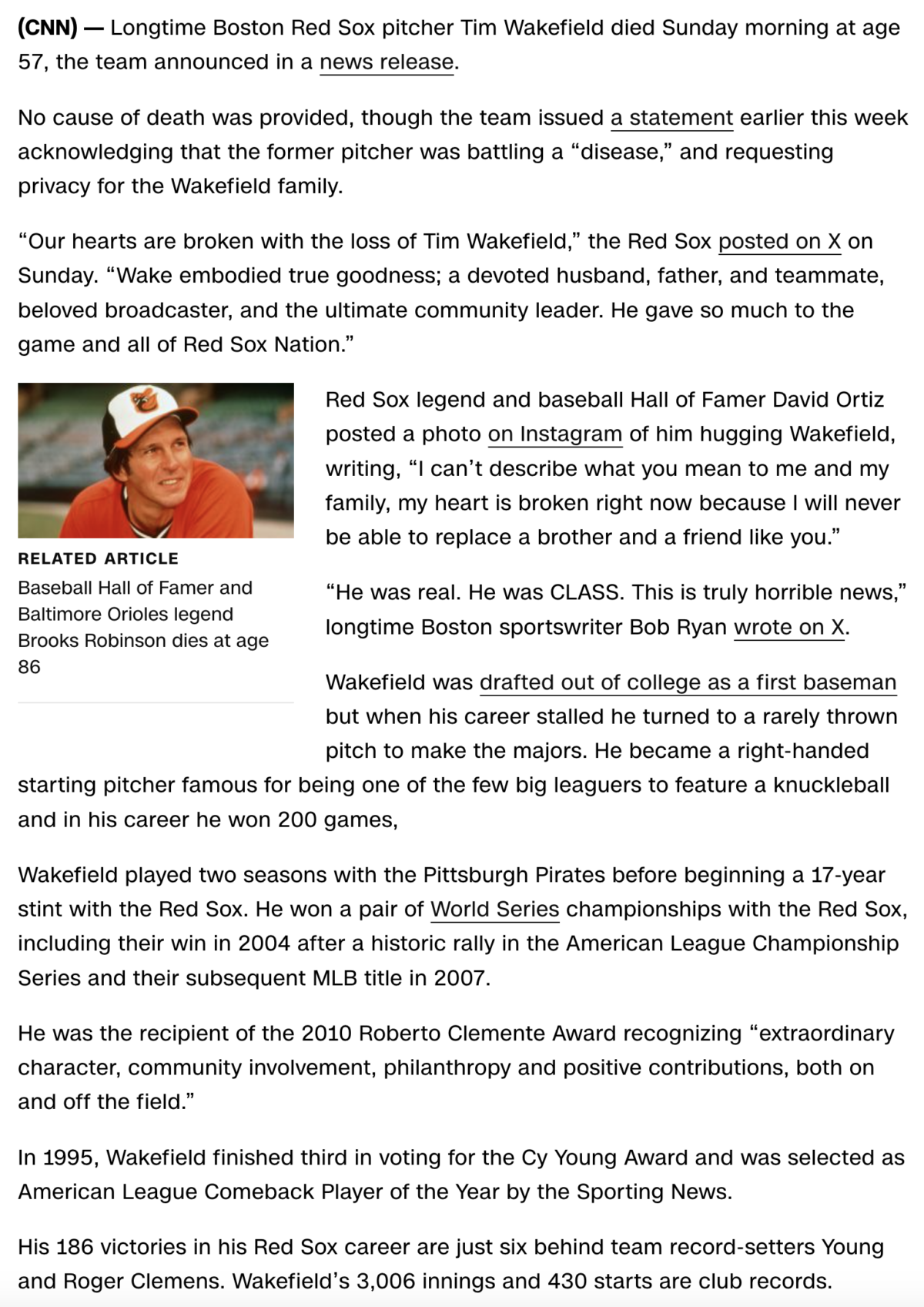 https://www.cnn.com/2023/10/01/sport/mlb-tim-wakefield-dies-spt-intl/index.html