Timbaland, Justin Timberlake and Nelly Furtado release new song, August 31, 2023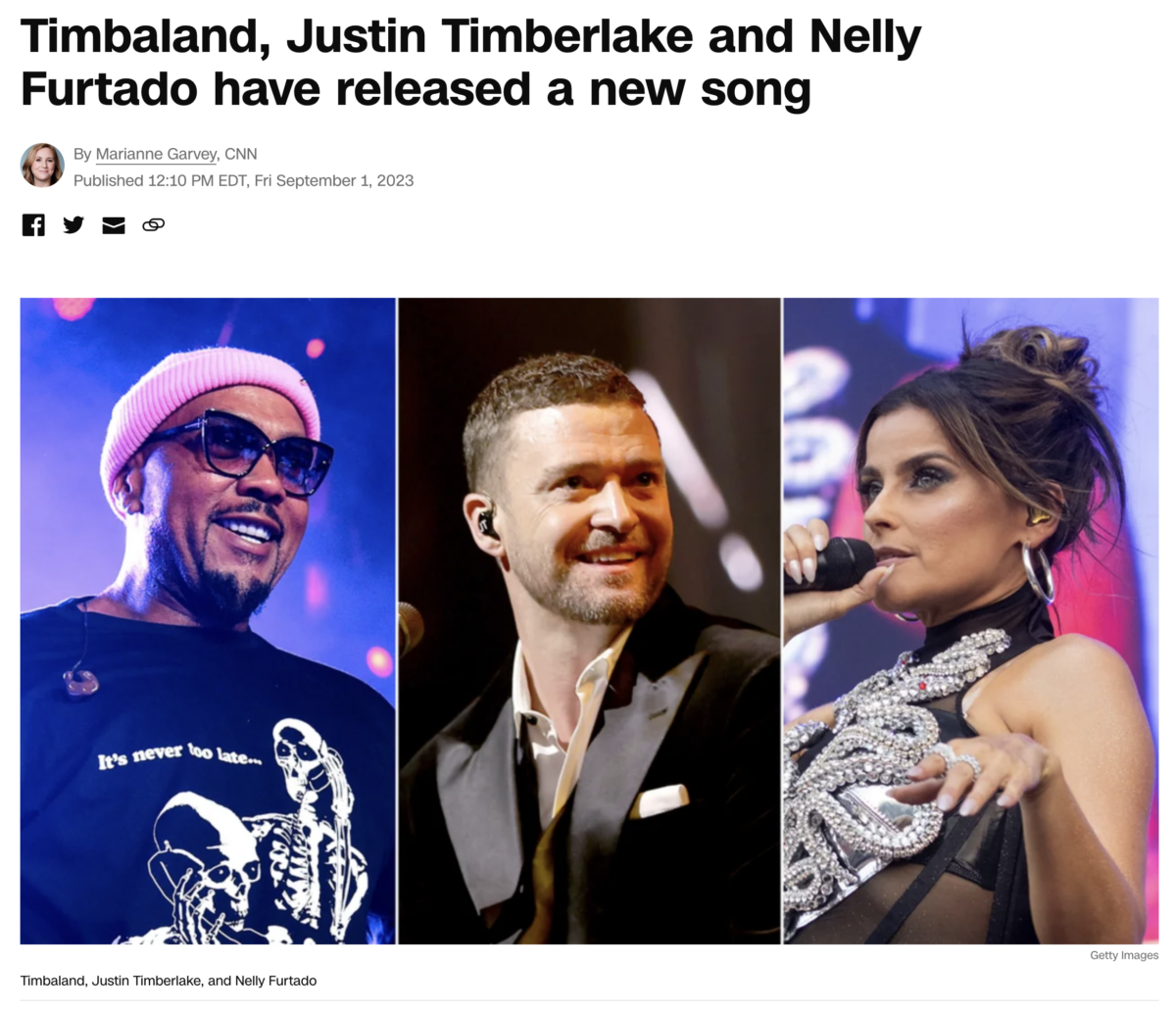 This is the first time I have seen Timbaland on CNN, and it comes shortly after the death of Magoo, his rapping partner, August 13, 2023, at age 50, two days after Hip-Hop's 50th birthday. Now he is featured again with Nelly Furtado, and also Justin Timberlake.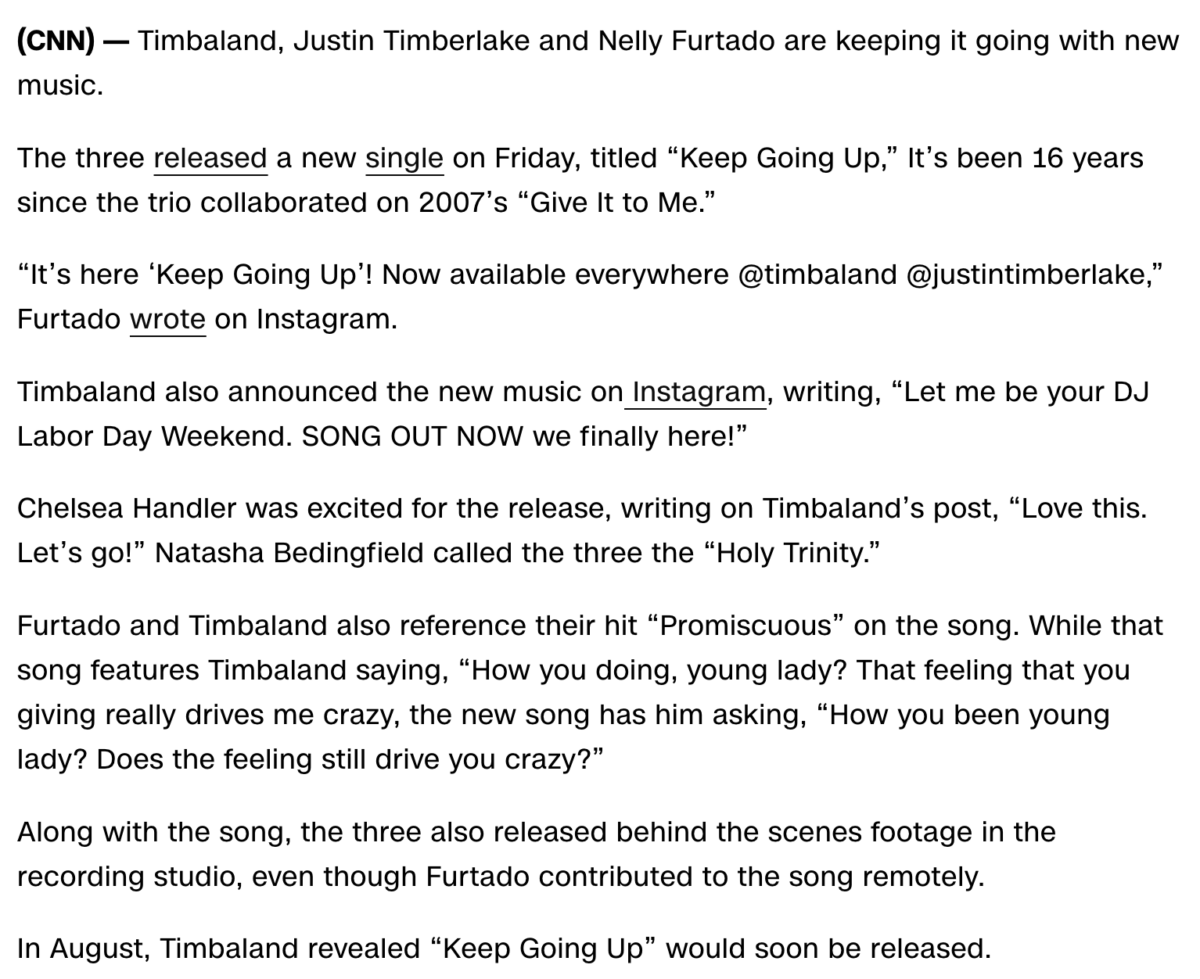 https://www.cnn.com/2023/09/01/entertainment/justin-timberlake-nelly-furtado-timbaland-song-music/index.html
Timbaland posted the video August 31, 2023.
The song was released on 62 and 46 date numerology.
Sacrifice = 62 & 46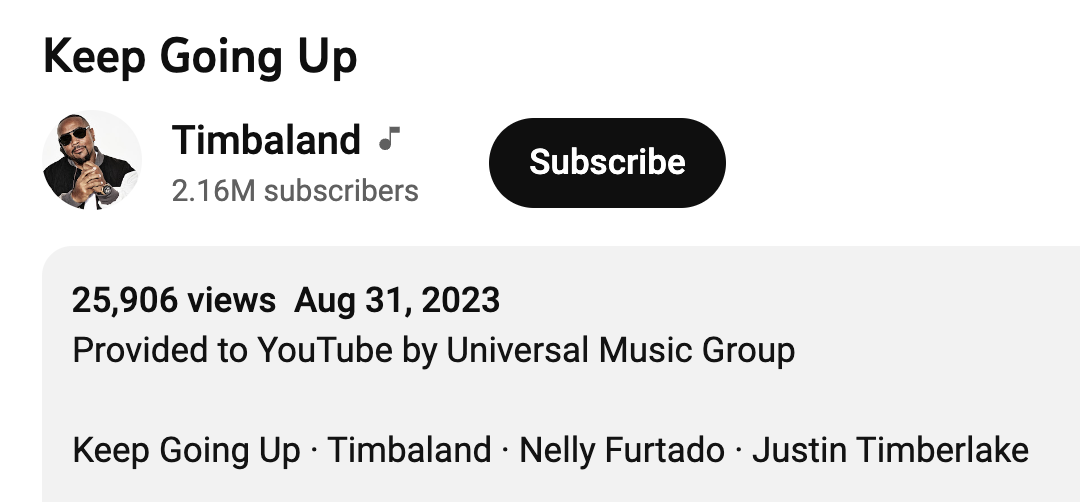 The title goes with the artists.
Keep Going Up = 126 / 63 / 171 / 145
Nelly Furtado = 171 & 63
Justin Timberlake = 63
The Illuminati = 63
The song was released 174 days after Timbaland's birthday.
Number of the Beast = 174
August 31 leaves 122 days in the year.
Satanic = 122 & 50
Magoo, age 50, after Hip-Hop's 50th birthday
San Francisco = 122 & 50 (Home of Church of Satan)
San Francisco on 122nd Meridian West