Timberview High shooting in Arlington, Texas blamed on black teen, Timothy George Simpkins, October 6, 2021, in racially coded ritual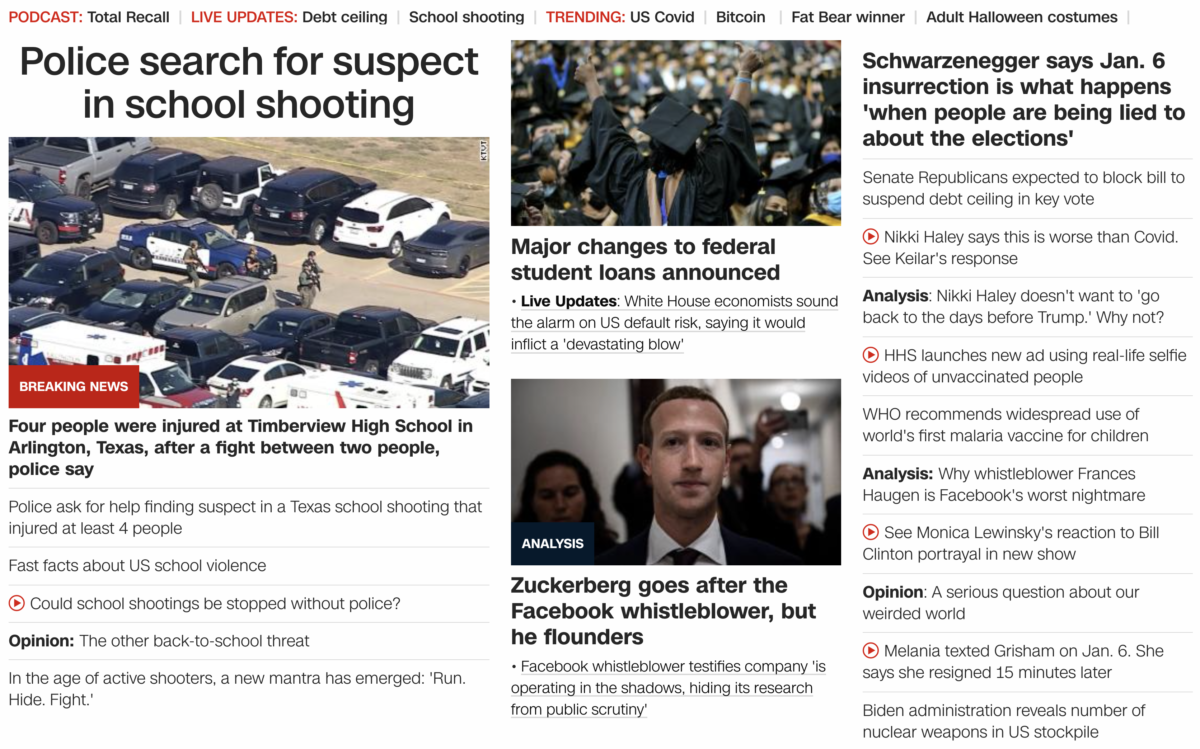 On October 6, or 10/6, they have to give you a story of a black school shooter.
Black = 106
Black Power = 106
Black Lives Matter = 106
I can't breathe = 106
Even the shooter's surname, Simpkins, equates to 106.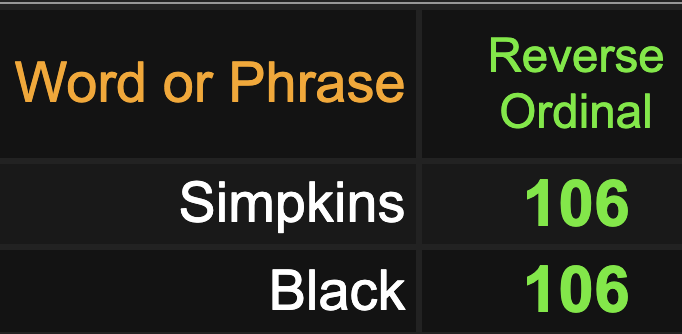 Simpkins = 110 / 52
Arlington = 110 / 52 (Where it happened)
This is a top headline today, for the same reason Arnold Schwarzenegger is.


And keep in mind we were just talking about the ritual with 106 and Bubba Wallace two days ago.


In that case, it was 106 days after the anniversary of the noose incident, and his big NASCAR win was the first of its kind in 59 seasons, on the 277th day of the year, the 59th prime…
And would you believe the shooter's name equates to 277, the 59th prime? We just talked about the many black rituals on Monday, the 277th day of the year, where 59 was the number.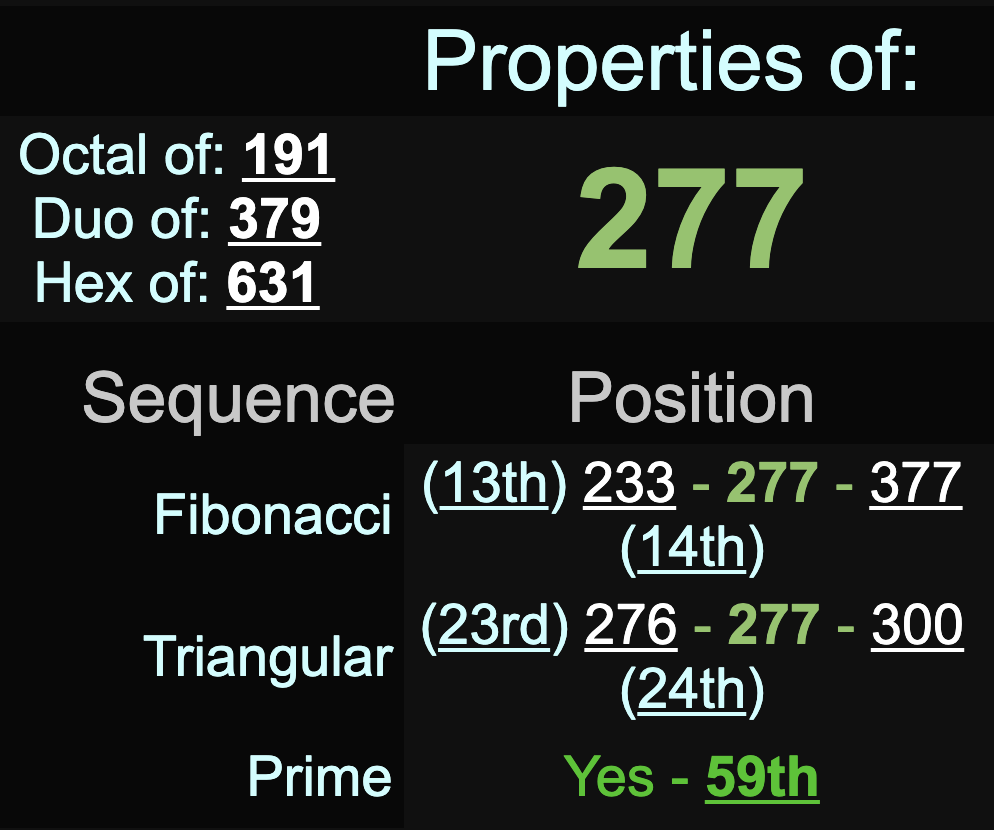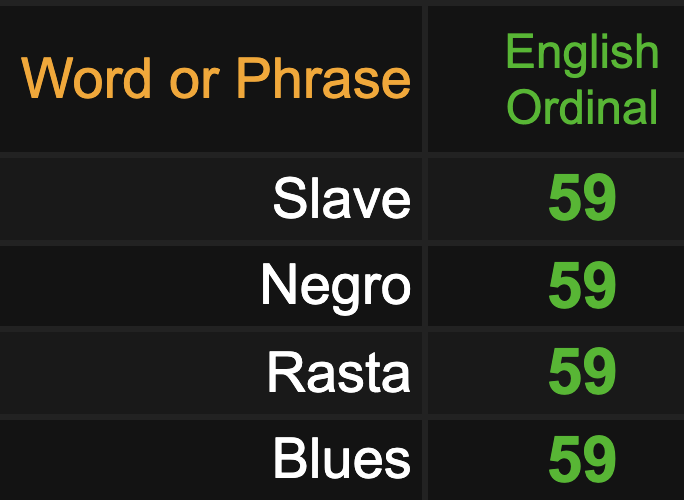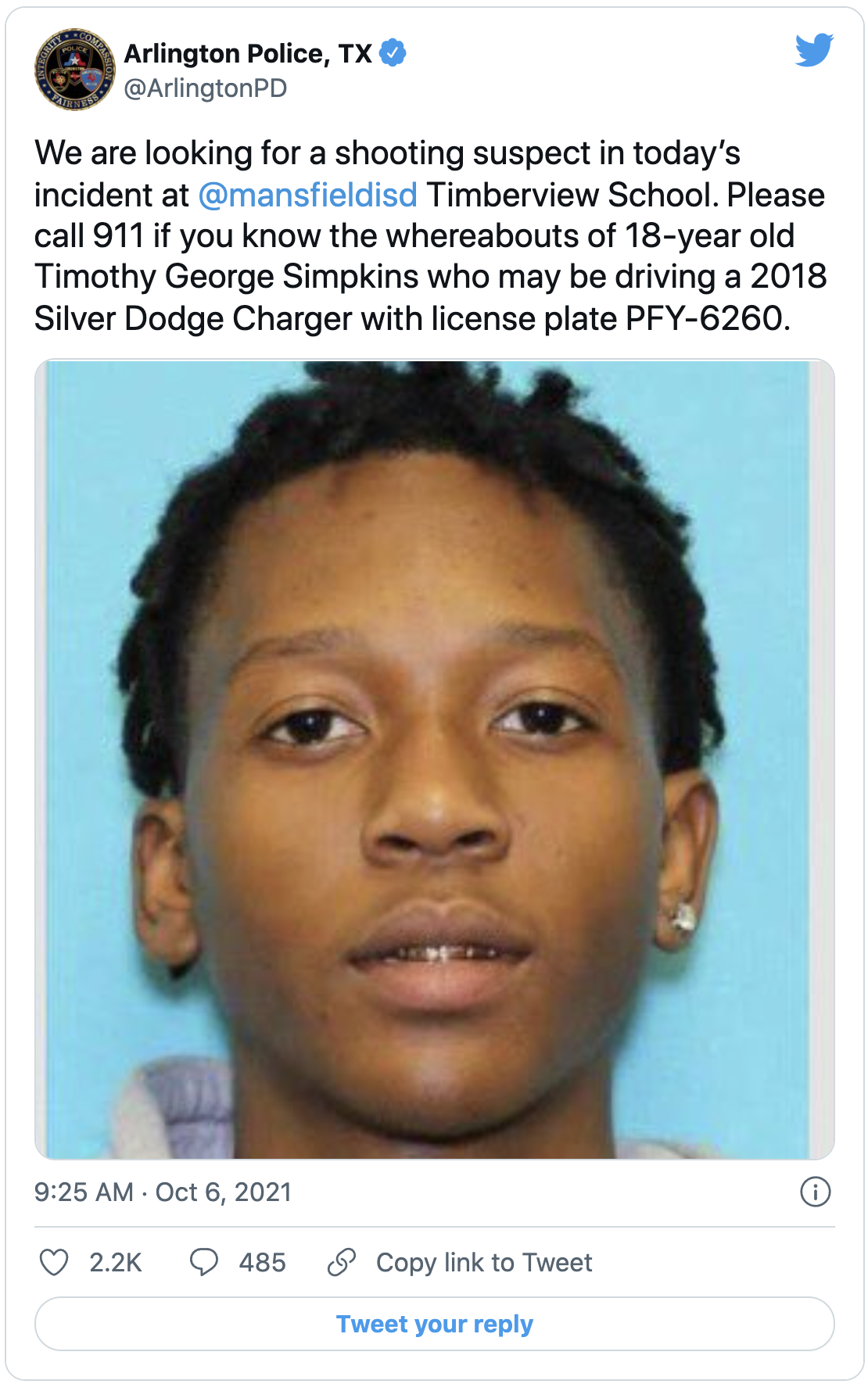 They had to go with 4 injured. Again, four is associated with death.
Furthermore, notice the name of the school, 'Timberview'. It screams 'Jesuit Order'.

The getaway car, the Dodge Charger, also fits in with the Jesuit ritual. Notice it equates to 95, like how the Jesuits were created to counter the 95 Theses. And they tell you it is 2018 model.
IHS = 18 / 18

*Police drive Dodger Chargers…
*Reflection of 59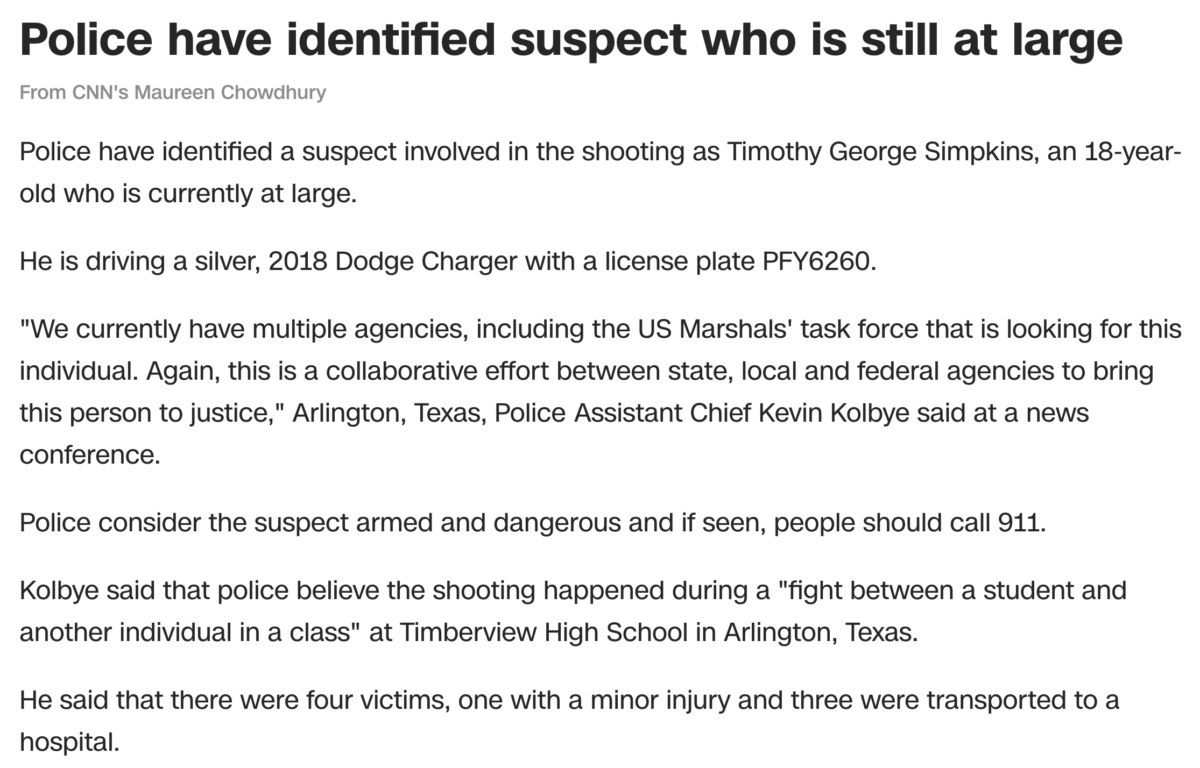 https://www.cnn.com/us/live-news/arlington-texas-school-shooting-situation-10-06-21/index.html
What more do you need to see? This is another sick joke, by the numbers.
And for one more repetitive pattern, we have yet another shooting on a Wednesday, this one having 37 date numerology. *10/6/21 = 10+6+21 = 37