Tony Siragusa dies 38-days after Ray Lewis' 47th birthday, just after Ray visits Rome for Father's Day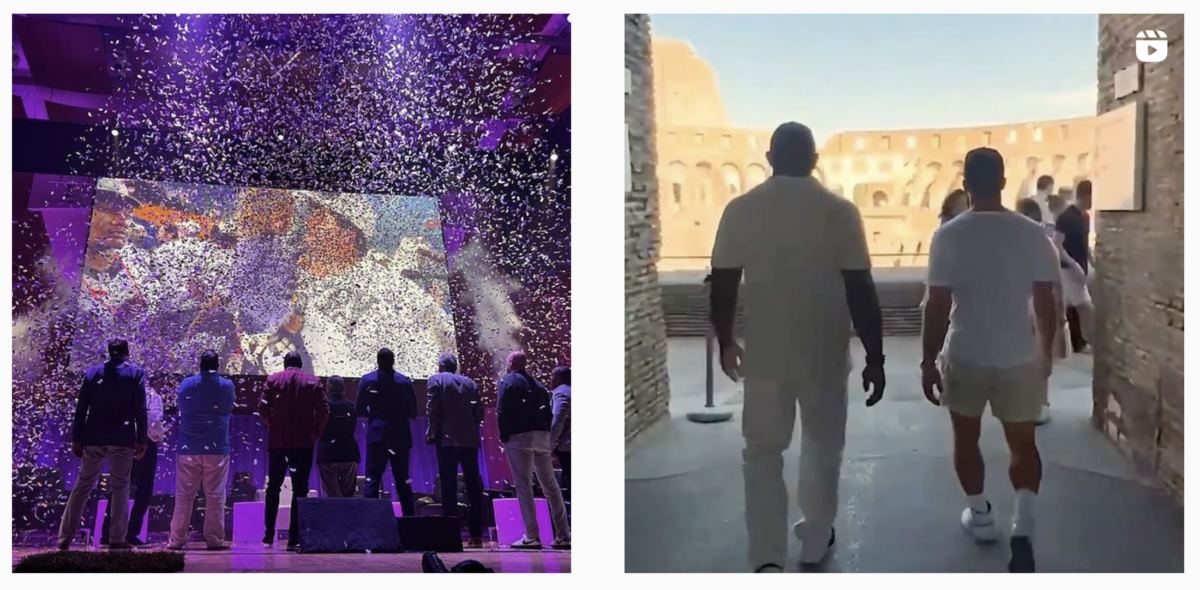 Tony Siragusa died 38-days after Ray Lewis 47th birthday. And Jaylon Ferguson died 163-days after the Raven's last game, Jan. 9, where 163 is the 38th prime.
Ravens = 38
Death = 38
Murder = 38
Killing = 38
RIP = 38
Read more about 38 and murder here.
Keep in mind the last Super Bowl the Ravens won was #47. That was 'John' over 'Jim' Harbaugh.
John = 47
-Ravens over 49ers, 2013
-The Blackout Bowl
Time = 47
Read about the 'Saturn' ritual with the Ravens deaths of Tony Siragusa and Jaylon Ferguson, and keep in mind Siragusa won his Super Bowl with the Ravens a little more than 21-years ago.
Saturn = 21
And don't forget, Saturn is the keeper of 'time.'
Also don't forget that Lenore died in 1847, from tuberculosis. It explains why the Ravens won Super Bowl 47, in the Harbaugh Bowl.

Notice how tuberculosis equates to 47, going with the year '47.

Making matters more interesting, the name Harbaugh relates to lodging.
Keep in mind the Masons, that have lodges, like the number 47, reminding us that the first Super Bowl in NFL history was in the 47th season of the league. It's also a reminder that Freemasonry was established on a date with 47 numerology, and the league was founded by a Freemason and Skull and Bones member, Walter Camp.
6/24/17 = 6+24+17 = 47 (Modern Freemasonry established June 24, 1717)
Foundation = 47
Authority = 47
Vatican = 47
Government = 47
Christian = 47
Time = 47
Read more about the Masons and 47 here.
Think of this nation's birthday, the 4th day of the 7th month.

And to add to the tuberculosis theme, Tony is dead 164-days after the Ravens last game.
Tuberculosis = 47 / 164
Their last game was played January 9, 2022, and Tony Siragusa died on June 22 of the same year.



And regarding time, when the Ravens won Super Bowl 47, it was the 93rd NFL season.
The Raven = 93
Lenore = 93
Saturn = 93
-Capricorn ruled by Saturn (Capricorn December 22-31, Lenore died on unknown date in December)
-Saturn is the keeper of time
–Time = 47
And notice how Jon connected the Ravens 2013 Super Bowl with Pope Francis becoming Pope. Again, the Ravens' deaths news came 187-days after Pope Francis birthday.
Society of Jesus = 187 (Homicide code)
Holy Roman Empire = 187 (See images of Ray Lewis in Rome)
-They say Ray Lewis got away with murder
Unconquered Sun = 187
Washington D.C. = 187 (Near Baltimore)
–Baltimore = 95
–Society of Jesus to counter 95 Theses (Original purpose)
-SOJ recognized by Rome on day leaving 95-days in year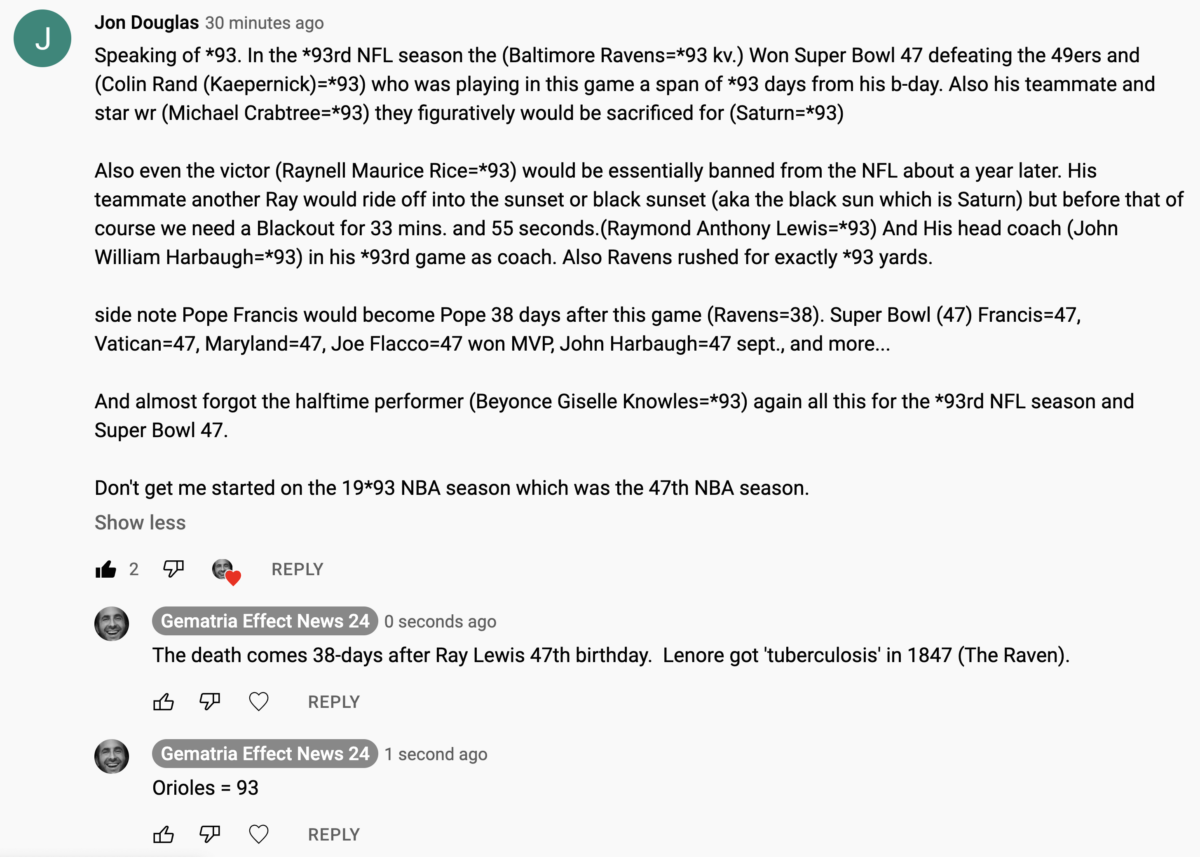 And in light of them winning Super Bowl 47 over the 49ers, read about the death of #39 for the 49ers, dead at 93, Hugh McElhenny, at the time of this larger ritual.
And funny enough, because of Covid-19, tuberculosis cases are rising for the first time in a long time.

https://www.nejm.org/doi/full/10.1056/NEJMp2118145
Keep an eye on Tuberculosis related news: https://www.google.com/search?q=tuberculosis&rlz=1C5CHFA_enUS915US915&biw=1014&bih=600&tbm=nws&sxsrf=ALiCzsYISPNLvMCZbwxXYLvHsQtSWkmLoQ%3A1656025196717&ei=bPC0Yo6VK-iYkPIPhMCj4AQ&ved=0ahUKEwiO-9rM1sT4AhVoDEQIHQTgCEwQ4dUDCA0&uact=5&oq=tuberculosis&gs_lcp=Cgxnd3Mtd2l6LW5ld3MQA1AAWABgAGgAcAB4AIABAIgBAJIBAJgBAA&sclient=gws-wiz-news