Tops Friendly Markets Italian founder, Armand Castellani & its beginning at the 'Great Bear Market,' in light of the timing of the May 14, 2022 shooting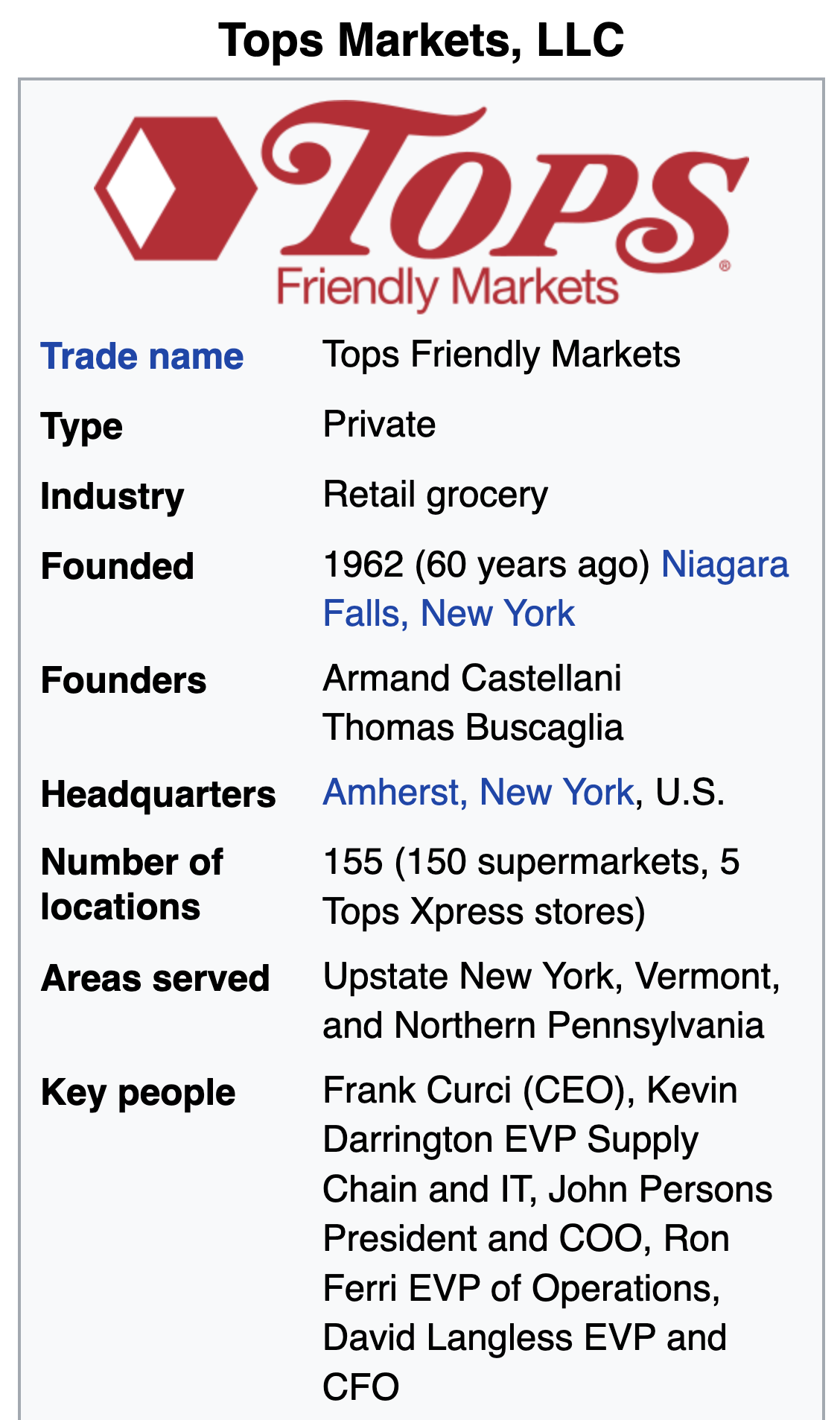 The store began as the 'Great Bear Market,' and funny enough the shooting comes at a time when the stock market is in a "bear market."

The name also goes with the date of the incident, May 14, or 14/5.
Great Bear Market = 145
Catholic = 145
-145 more chapters in Catholic OT
-Jews worship on Saturday (like the date of the shooting)
-Tops has a cube for a logo, important to Judaism and its symbolism


https://www.marketwatch.com/story/stock-investors-are-now-starting-to-feel-the-5-stages-of-bear-market-grief-11652774279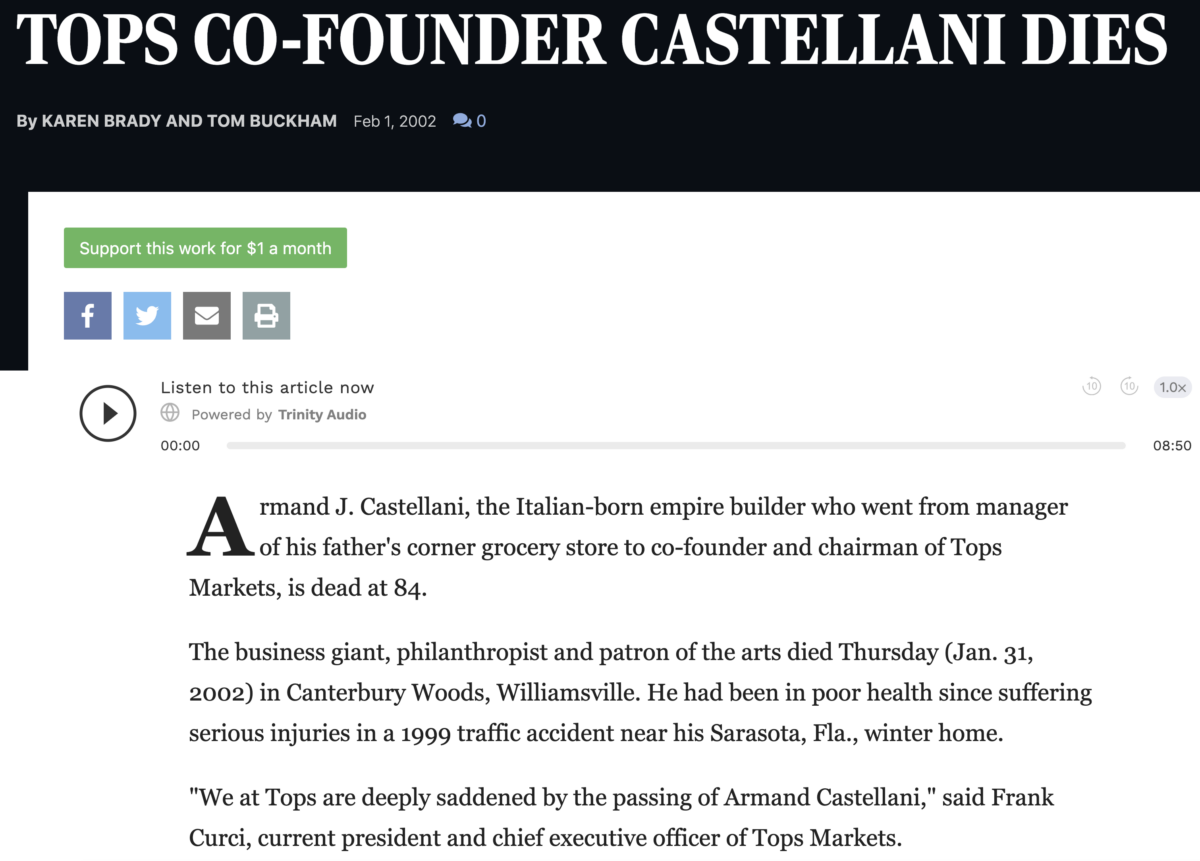 https://buffalonews.com/news/tops-co-founder-castellani-dies/article_c78b42c1-d49d-5b3c-a78e-82f562f7ce0a.html
Armand Castellani = 57
Kathy Hochul, 57th Governor of New York (from Buffalo)
& this ritual is synced with the upcoming NFL season, the 103rd, that ends with Super Bowl 57.
From Armand Castellani's death anniversary, Jan. 31, to the shooting was 103-days later.
Jesuits = 103
Jesuit = 84
-Dead at 84 was he

Again, he died at age 84.
United States of America = 84
The Catholic Church = 84
The Jesuit Order = 84
Jesuit = 84
The Jefferson Ave. store opened 74-weeks and 6-days after his death, July 9, 2003. The shooting happened on the 74th birthday of Israel.
White Supremacist = 74
Jewish = 74
Occult = 74
Killing = 74
*Again, the Jesuits are Catholic and Jewish, but that doesn't mean all Catholic and Jewish people are to blame, far from it. It's the small minority in the know.
*I cannot find information on Thomas Buscaglia outside of the companies he ran.
And as for the current CEO, notice what day he was announced he attained the position officially. It was January 20, 2022, or 20/1, reminding that this shooting came on Hillary Clinton's 201st day of her age, and she was their for the grand opening of the store.

https://www.wbfo.org/business-economy/2022-01-20/tops-ceo-frank-curci-will-now-lead-newly-merged-supermarket-chain