Travis Scott's 'see you on the other side' poster and Shawn Rhoden's death the day of the tragic concert news, Saturday, Nov. 6, 2021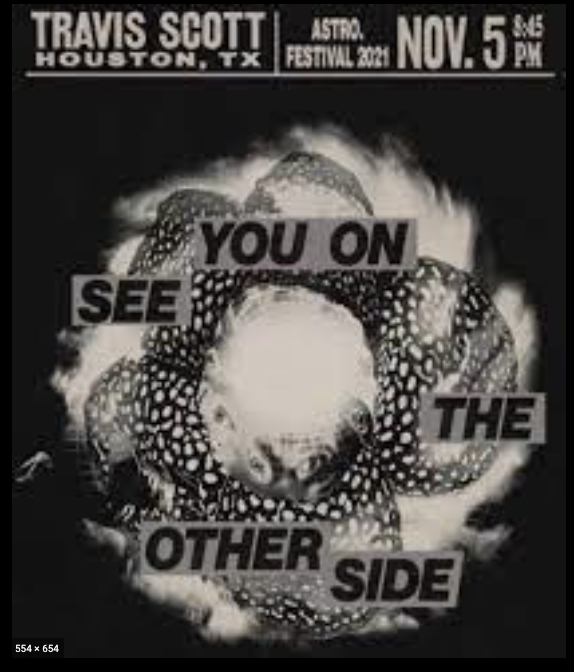 Travis Scott promoted his tragic Astroworld concert with the poster above. Notice, it reads "See you on the other side." Beneath it is a 'stinking corpse lily,' a flower that is known for smelling like a rotting corpse.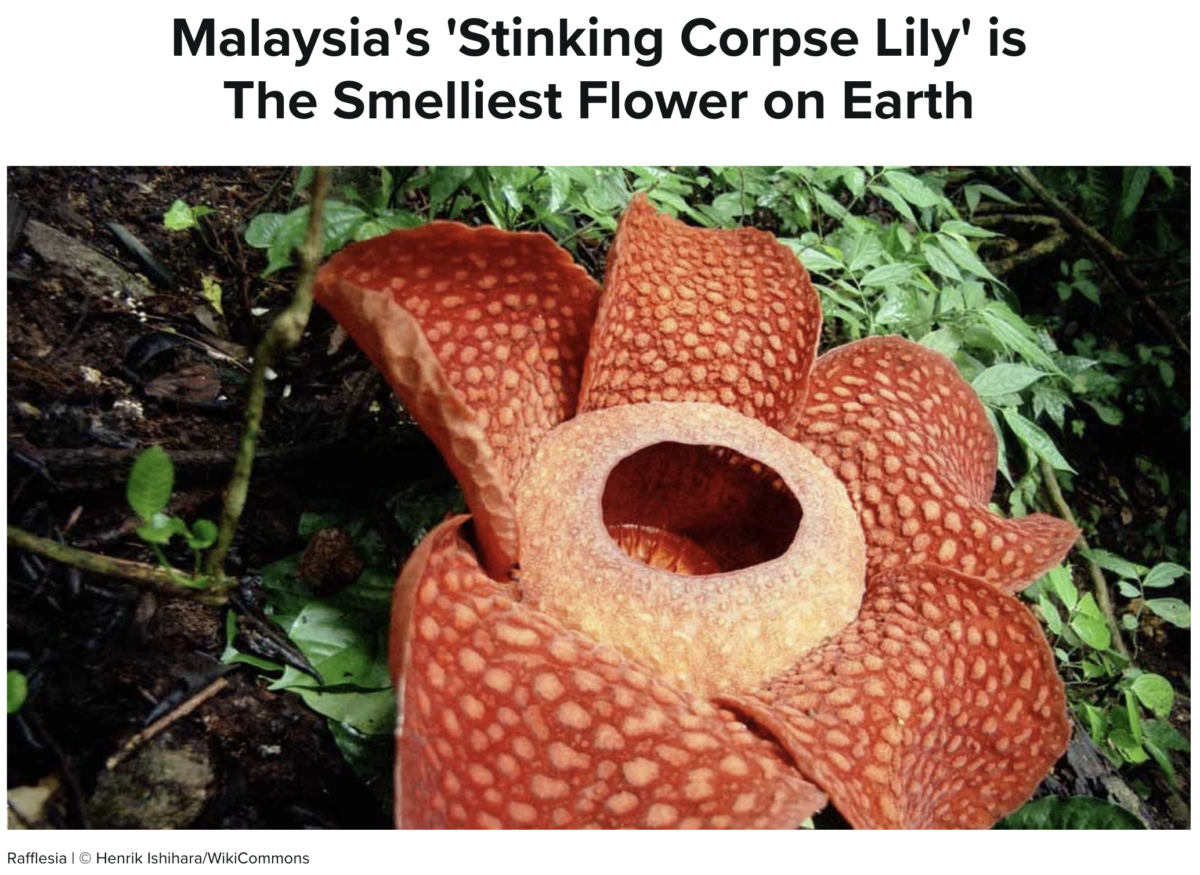 Stinking corpse lily = 93
-Saturn = 42 / 93 / 511
-5/11 (Nov. 5) tragedy
-Saturn connected to death and judgement
-Read more about the 'Saturn ritual' at Travis Scott's concert
-This tragedy comes 42 days before the start of Saturnalia
Funny enough, the day after the concert, and the day of the news, we heard about the death of 46 year old Shawn Rhoden, the bodybuilder. Before his premature demise, he posted to social media, "brick by brick and patience it will take. See you on the other side."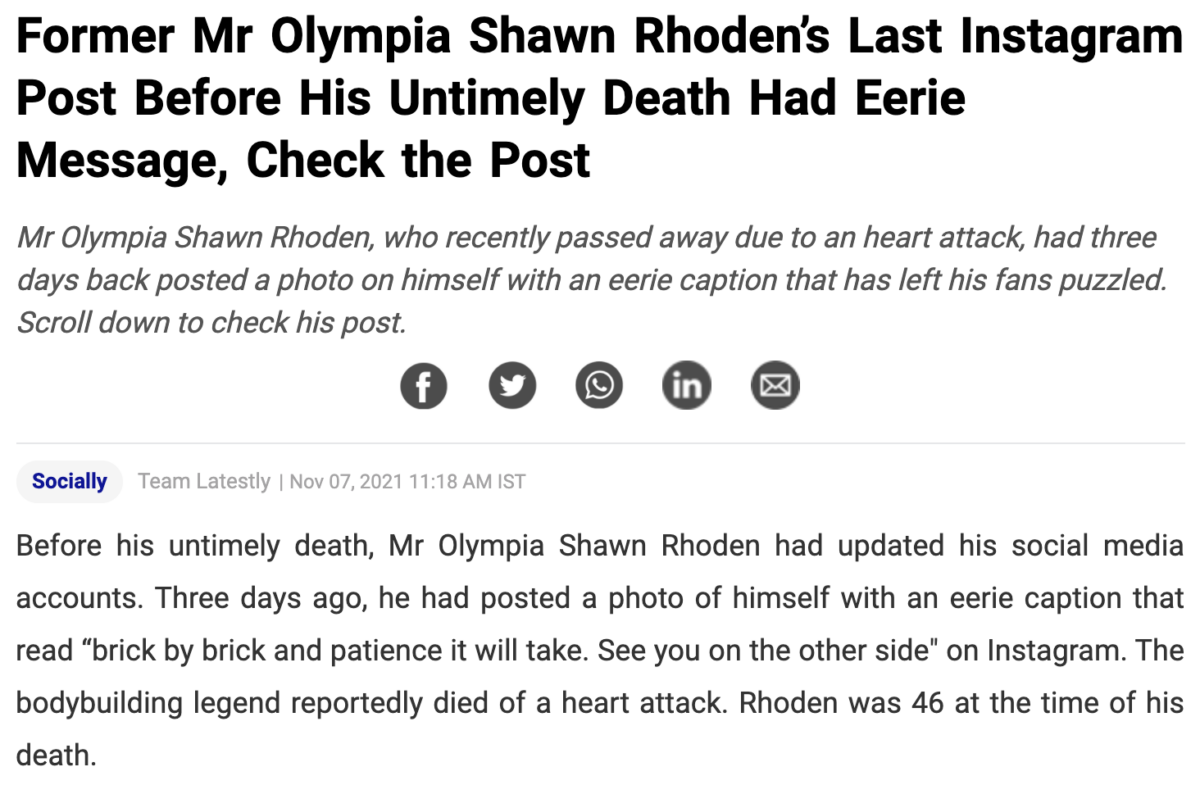 As for his death at age 46…
Astroworld = 46
Houston, Texas = 46
Sacrifice = 46
And as for the 'brick by brick', that is a clear reference to the Masons.
See you on the other side = 96
Freemason = 96
Knowledge = 96
Read more about Shawn Rhoden's death here.
And notice for his post, he was posed in front of 'Matrix' machine.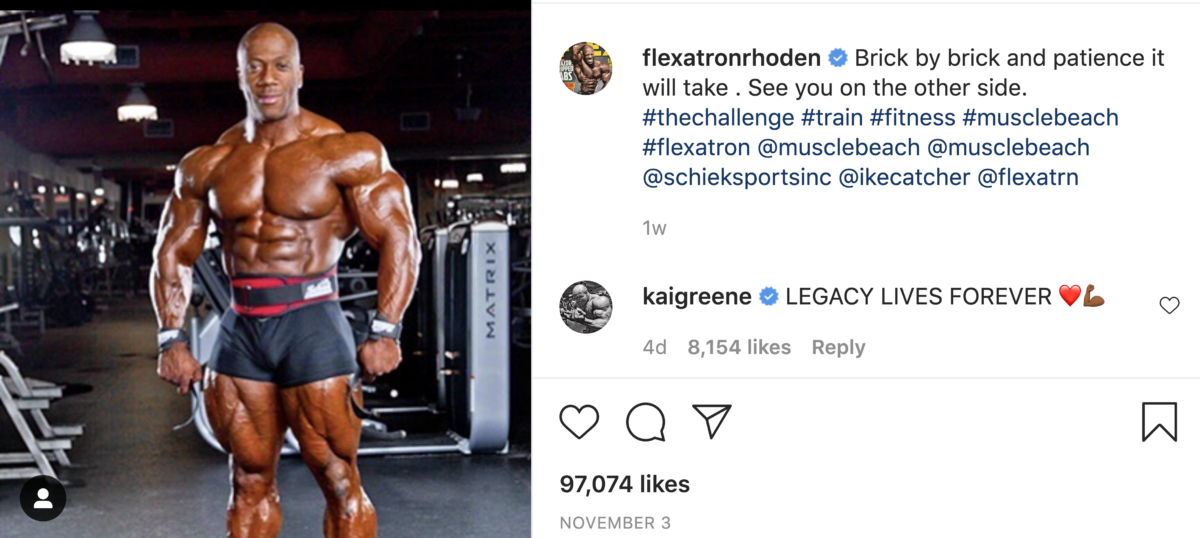 'Matrix' connects with 'Houston' and 'Travis Scott'.



'Matrix' also connects with the 8 dead, and the 8 flames on the stage.

Houston = 31
Matrix = 31
Eight = 31
And remember, the weekend of the tragedy, the Houston Cougars won their 8th straight game, and the Houston Texans lost their 8th straight game. This is how the 'matrix' is rigged.