Tristan Vizcaino signed by Dallas Cowboys, Wednesday, January 18, 2023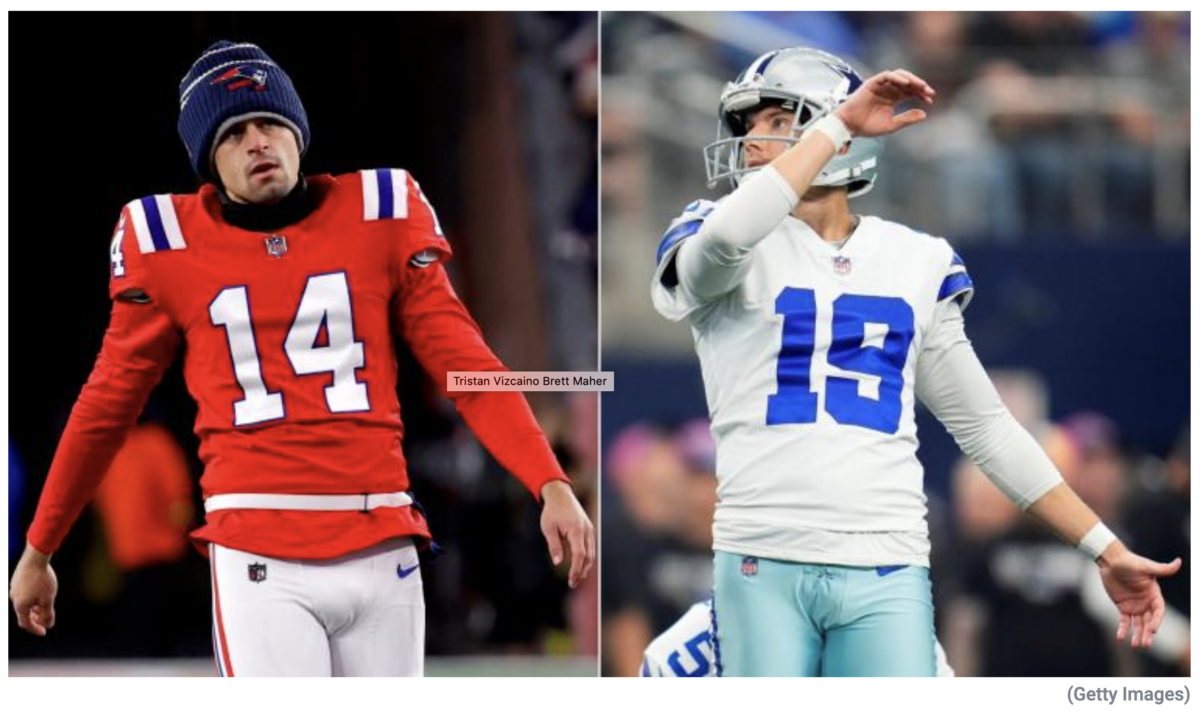 https://www.sportingnews.com/us/nfl/news/dallas-cowboys-kicker-tristan-vizcaino-brett-maher-missed-pats/ivixaupzjoctw3vnggc22eco
This signing by Dallas came on January 18.
Dallas, Texas = 118
Notice, Tristan Vizcaino played for the Cardinals this year, vs. the defending Super Bowl champions, making three extra points, and two field goals. That game was November 13, 91 days before the Super Bowl in Phoenix's suburb, Glendale.
Phoenix = 91
-91, 13th tri. number
–Dallas = 13

The Super Bowl is 196 days after his birthday.
196, 14th triangular number
Notice, the media shows him wearing the #14 jersey for the Patriots.
And again, the Cowboys kicker missed four straight, then made one.
Was it a tribute to the Bills? They lost four straight Super Bowls… all to the NFC East, and the last two were to the Cowboys…

His birthday is July 31, the 212th day of the year. The Super Bowl is on 2/12.
Keep in mind Brett Maher's misses were on his 57th day of being 33.

It is the year of Super Bowl 57.