Trump crossed out 59-words in his post January 6, 2021 speech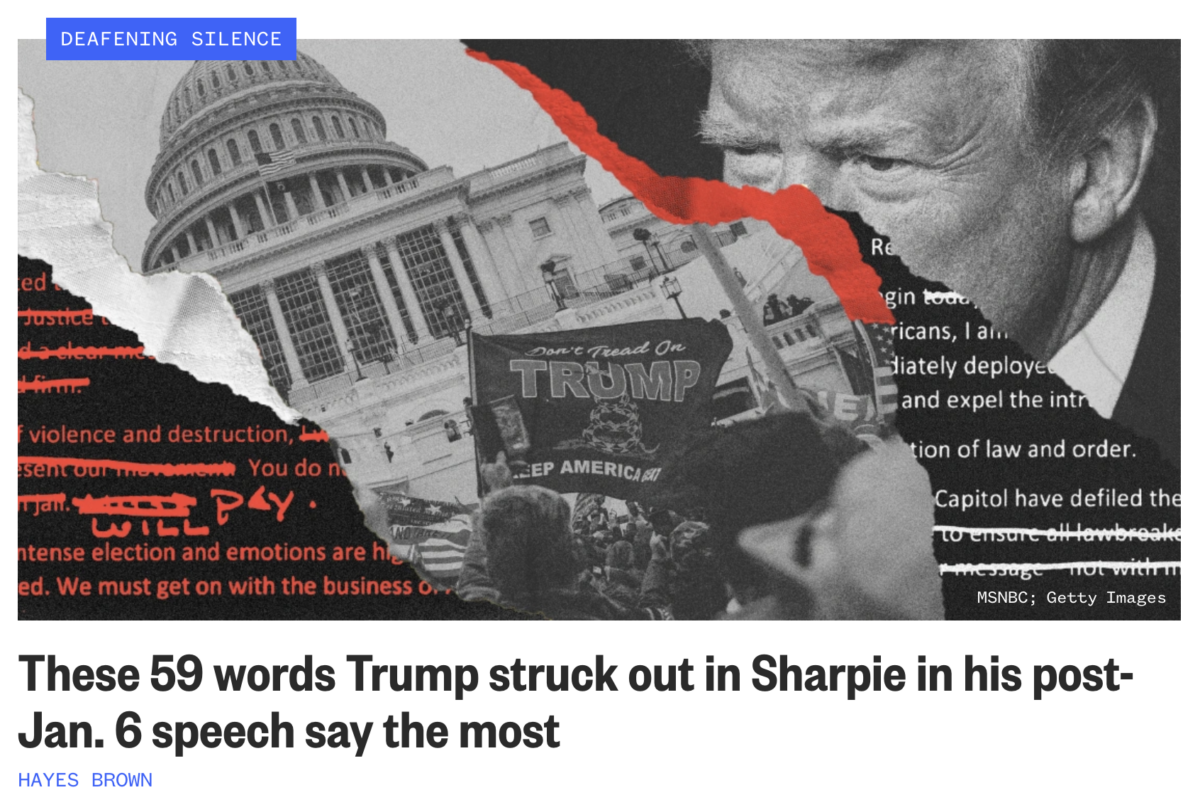 59 words? Recall, January 6, 2021 was in response to the 59th US Presidential Election. And of course, that day had a lot of Civil War symbolism, a war that ended on May 9, 1865, emphasis on 5/9.
It was on that day that the insurrection was declared over.

As for 'Sharpie', recall Trump just turned 76.
Sharpie = 76 (1776)

Keep in mind this news comes on the day leaving 158-days in the year.
Freemasonry = 58 / 59 / 158
-Trump won 58th Election
-Trump lost 59th Election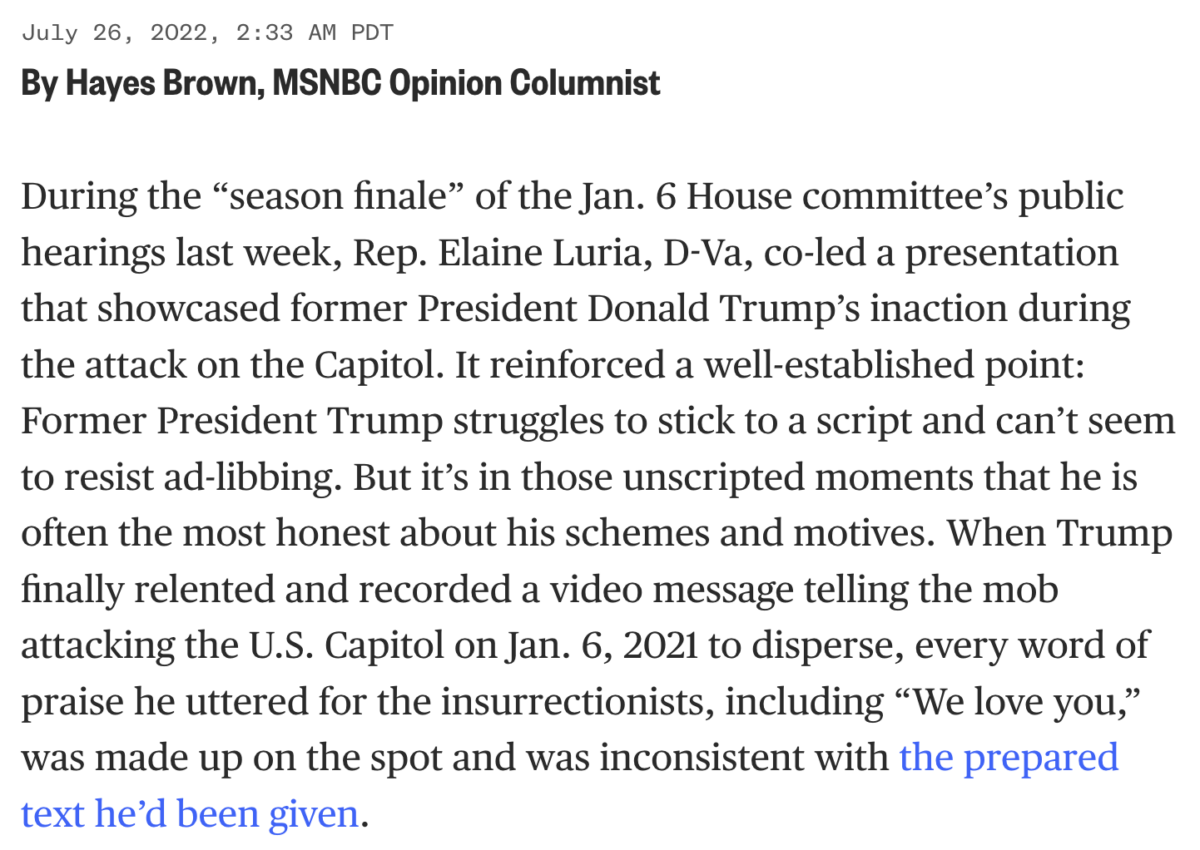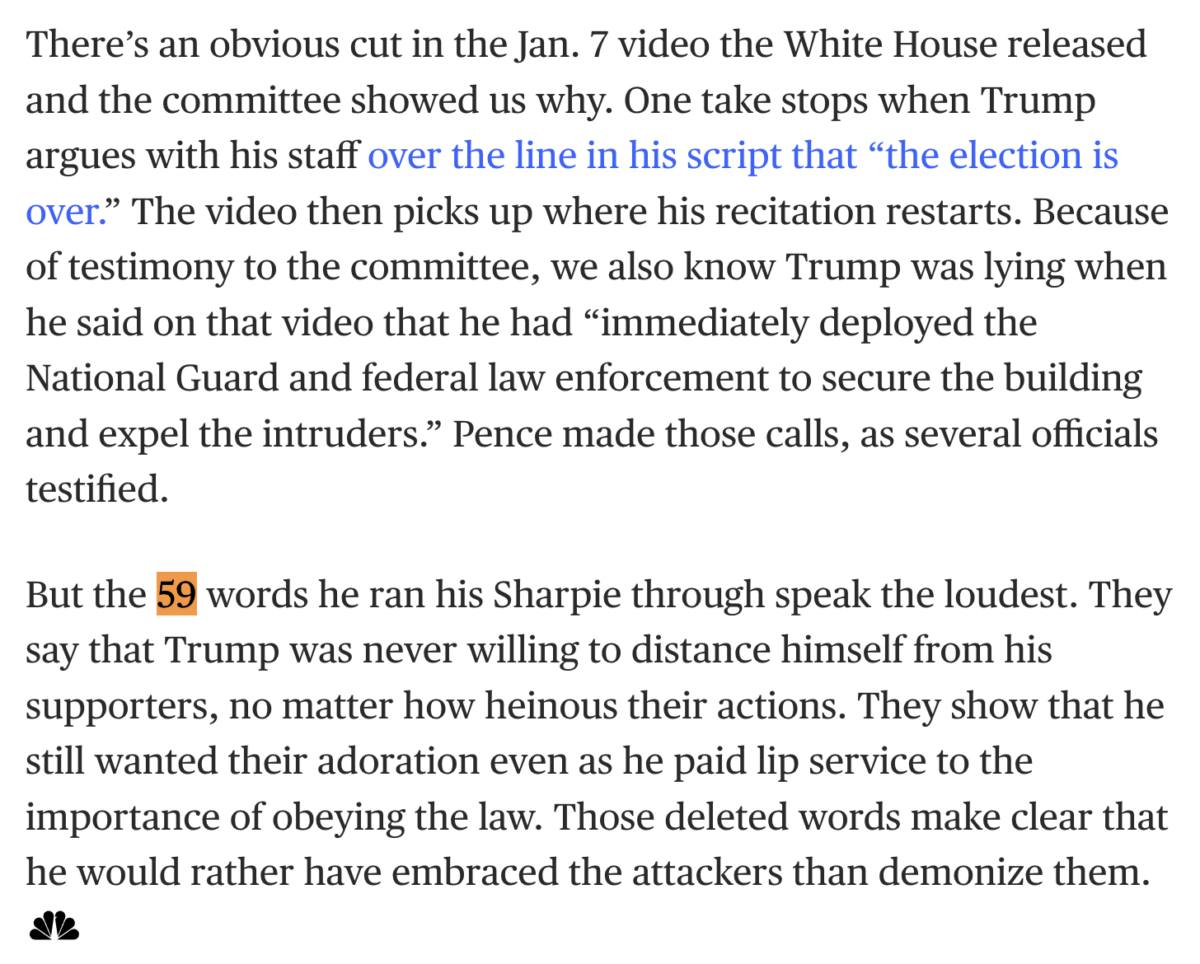 https://www.msnbc.com/opinion/msnbc-opinion/trump-deleted-lines-about-jan-6-show-his-support-attack-n1297466