Trump plans social media return with his own platform, March 21, 2021 news

This news about Trump's coming new 'social media platform' was announced on March 21, or 3/21, like 321.

It's a countdown.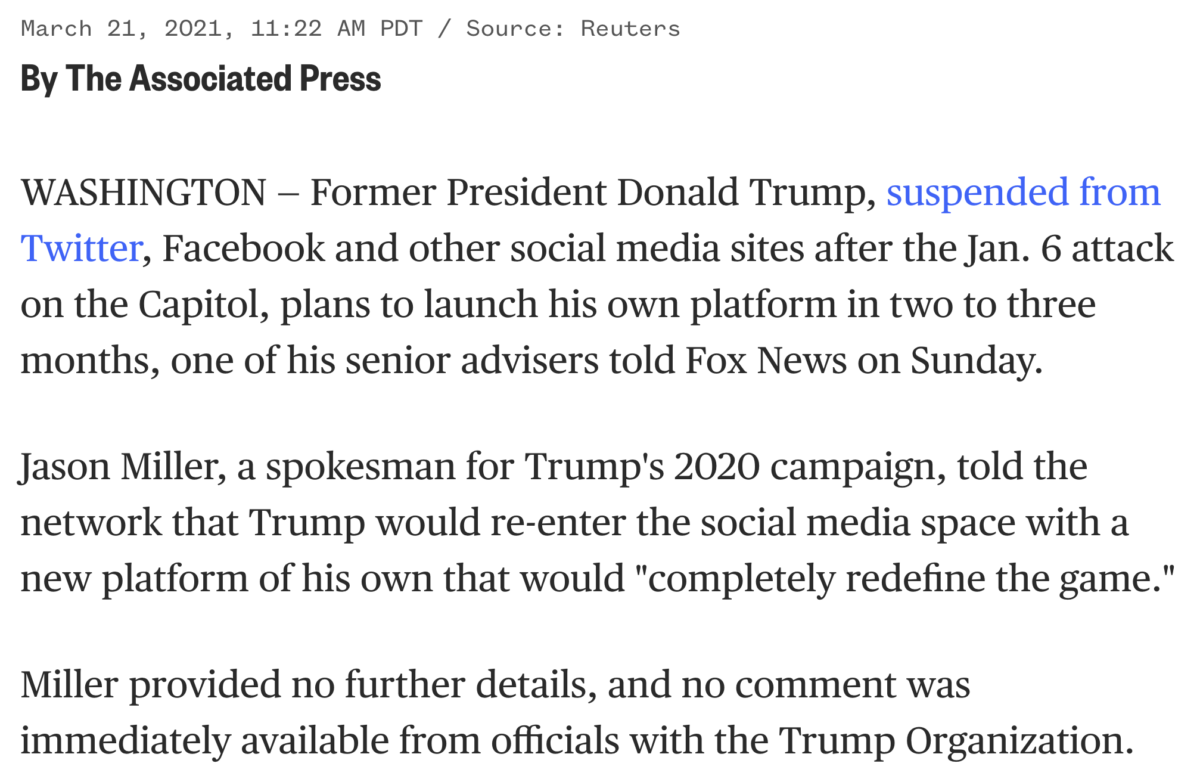 https://www.nbcnews.com/politics/donald-trump/trump-plans-social-media-return-his-own-platform-n1261694
This news came 74 days after the "capitol insurrection" of January 6, 2021, while Donald Trump is still 74 years old.