Trump's Mar-A-Lago residence raided by FBI on August 8, 2022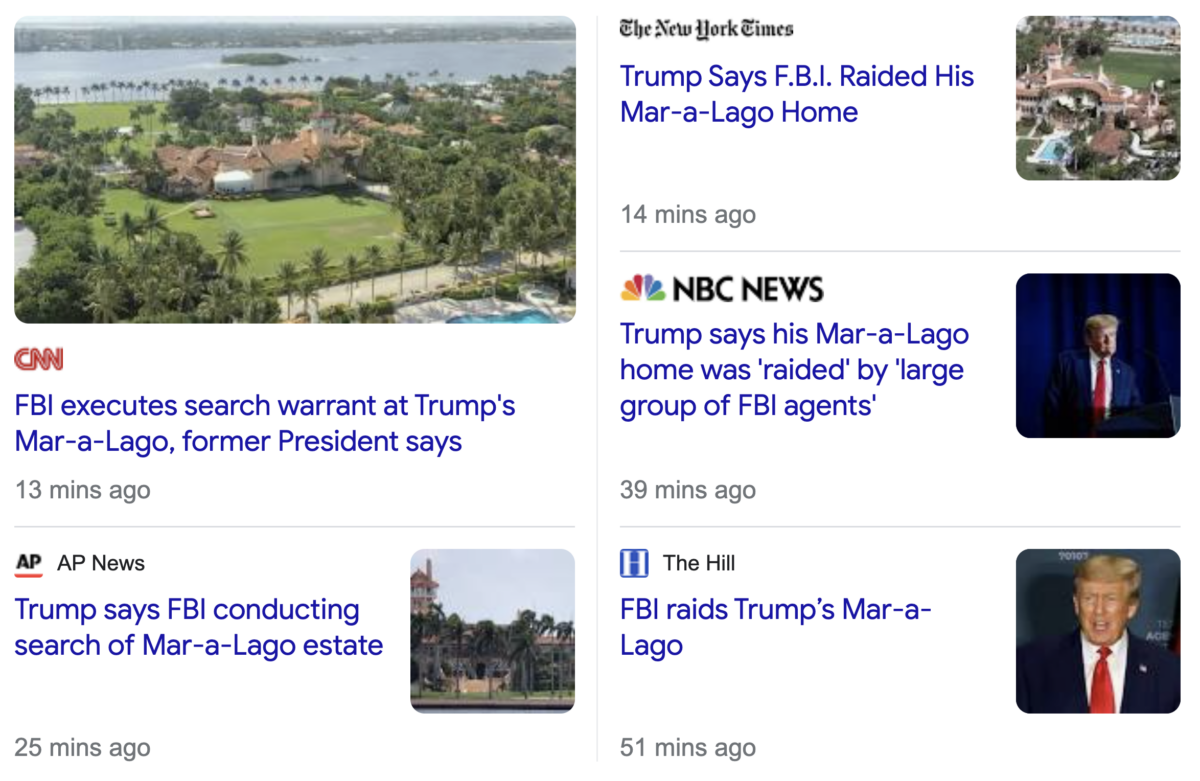 This news comes 7-weeks and 6-days after Trump's June 14, 2022, 76th birthday.
Raid = 76
On August 8, the 220th day of the year, the big Trump news comes.
Donald John Trump = 220
Trump = 88


Donald John Trump = 68
Mar-A-Lago = 68
CIA = 68
*Helios = 68
Helios is the sun, and we are in time of Leo, the sun.
Mar-A-Lago = 49
Leo = 49
*Olivia Newton-John is dead today, 49-days before her birthday
*John Travolta is born on the 49th day of the year
-America = 49
-Washington = 49

There are 88 recognized constellations in astrology. Leo… astrology…

Today has 58 date numerology as well, reminding that Trump won the 58th US Presidential Election, after announcing he was running from the 58 story Trump Tower.
8/8/2022 = 8+8+20+22 = 58
Freemasonry = 58
Secret Society = 58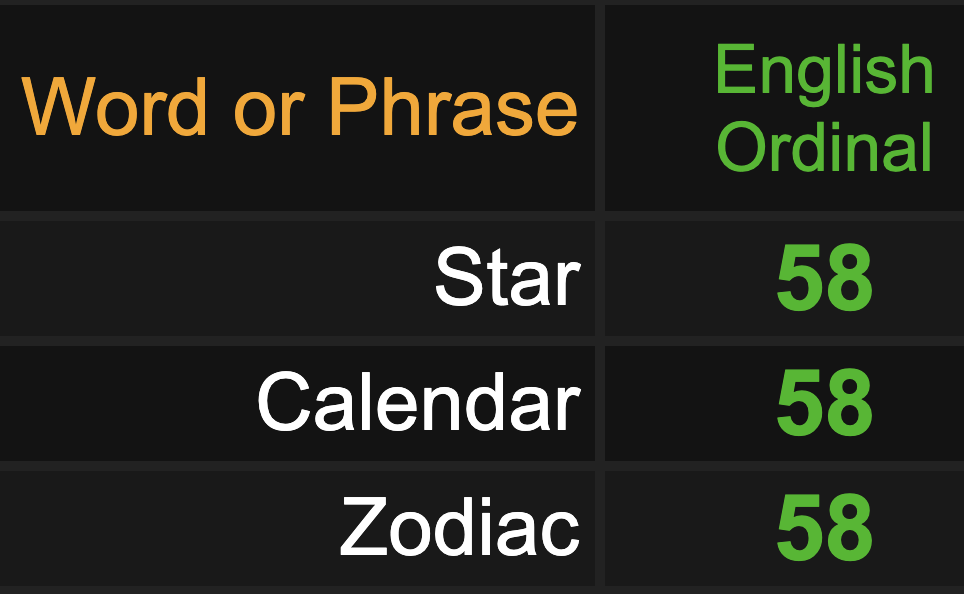 Also, today is a span of 580-days from the January 6, 2021 "insurrection."
And recall, it was '88 when he went on Oprah and talked politics. She even asked him if he would want to be the President of the Untied States.



And adding to the ritual, today is 55 days after Donald Trump's birthday, 56th day of his age.
Satan = 55 (MAGA, highest degree of Satanic Church)
Society of Jesus = 56
Washington DC = 56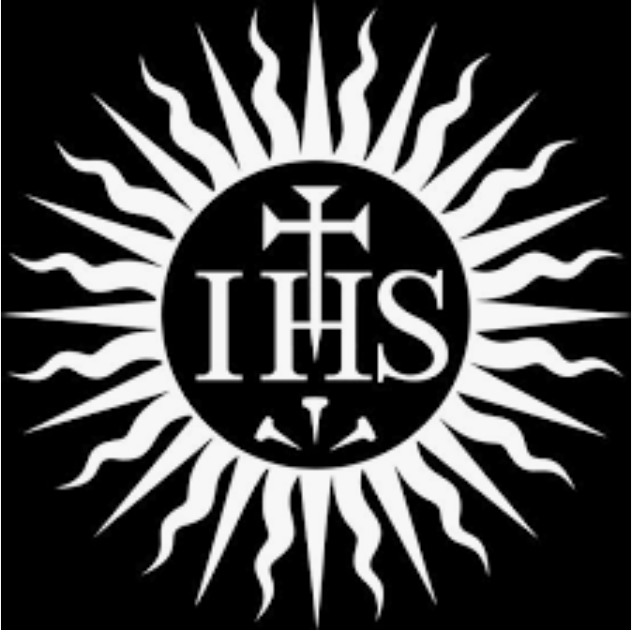 In alchemy, gold represents the sun. Think of Donald's "golden" hair.
Think of the Jesuit's sun logo…

Today is 131-days before Christopher Wray's December 17 birthday (head of FBI).
131, 32nd prime
Mar-A-Lago = 32
Raided = 32
Scottish = 32
America = 32
-32nd degree of Scottish Rite shares Ad maiorem Dei gloriam motto with Jesuits
–AMDG is big in the death of Olivia Newton-John today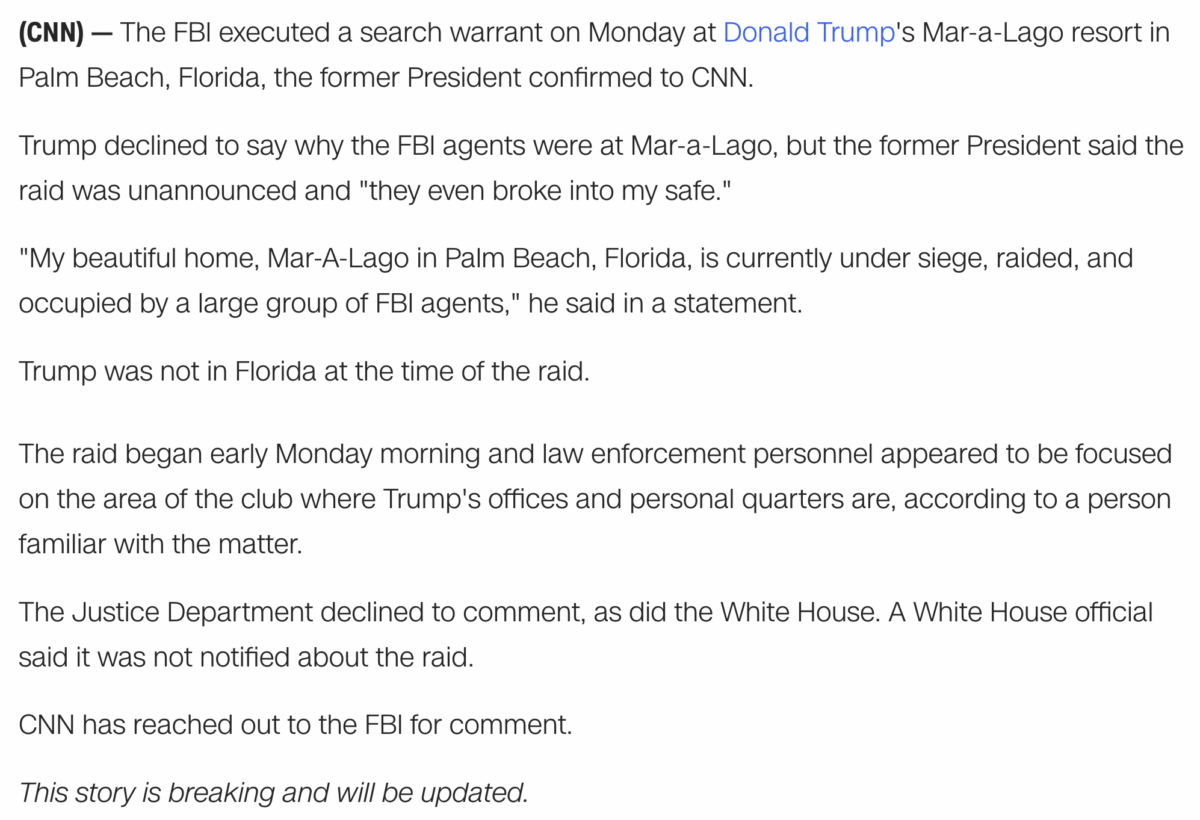 https://www.cnn.com/2022/08/08/politics/mar-a-lago-search-warrant-fbi-donald-trump/index.html
This news comes 820-days (span of 821) from the November 5, 2024 election.
This news comes 117-weeks and 1-day before the election.
Central Intelligence Agency = 117
–CIA = 68
–Mar-A-Lago = 68
–Donald John Trump = 68
This also came one day after Robert Mueller's 78th birthday, Trump's old buddy.

Also interesting, from Trump's first visit to Mar-A-Lago while present, February 3, 2017, to this raid on August 8, 2022, was a span of 66-weeks and 6-days.
666