Tucker Carlson announces one week before his 54th birthday, he'll be moving to Elon Musk's Twitter platform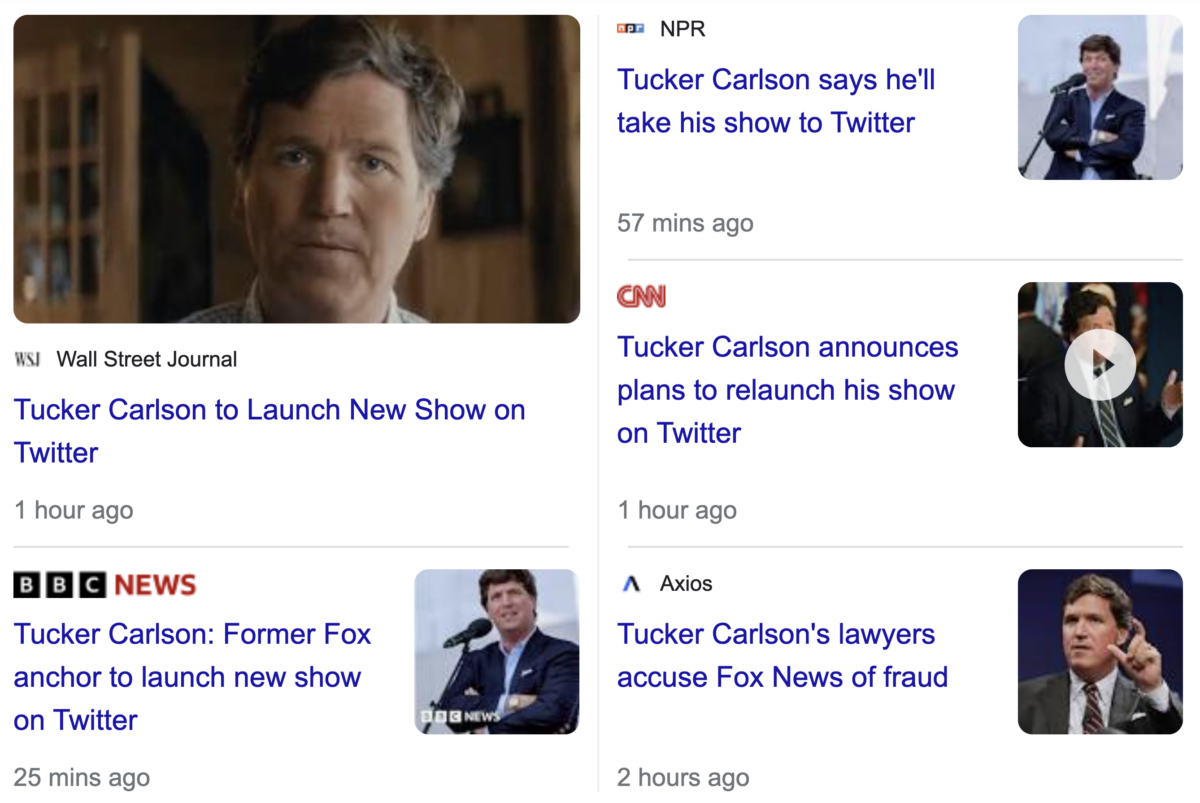 We're also talking about what a Jesuit stooge Elon Musk is who owns Twitter. Recall when he offered $54 per share for Twitter on April 14, or 14/4, like 144.
Jesuit Order = 54 & 144
Now notice that Tucker Carlson makes this announcement in his 54th year of life, a week before his 54th birthday, after closing out his show with Fox just days after interviewing Elon Musk and airing it in chunks all week.


Think of They Live, where the enemy is Cable 54.
Also, this move comes 15 days after it was announced Tucker Carlson was leaving Fox, April 24. As we know, Twitter likes '47'. Twitter = 47 (15th prime number)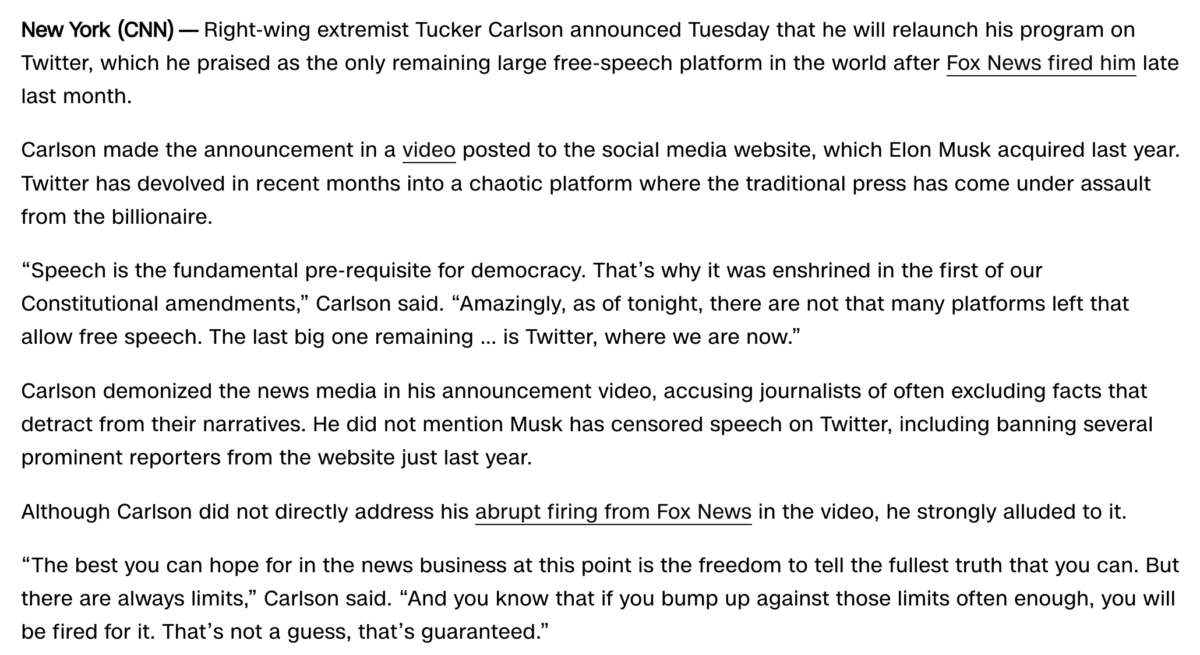 https://www.cnn.com/2023/05/09/media/tucker-carlson-twitter/index.html
Recall, Tucker Carlson went to Trinity and St. George's School.