UB40 founding member, Astro, dead after Astroworld tragedy & Astros lose 117th World Series, November 7, 2021 news


This news is circulating November 7, or 11/7, days after the conclusion of the 117th World Series, where the Houston Astros were defeated by the Atlanta Braves, in Houston, November 2, 2021, three days before the Astroworld tragedy in Houston, November 5, which was one day reportedly before the news of Astro's passing, the founder of UB40, born Terence Wilson.
Beyond 'Astro', notice how his name syncs with Major League Baseball.

From his June 24 birthday to the Astros losing the World Series November 2, was 131 days.
Championship = 131
Travis Scott = 131 (Astroworld rapper)
Fifty-Seven = 131
-World Series = 57
-He was born in '57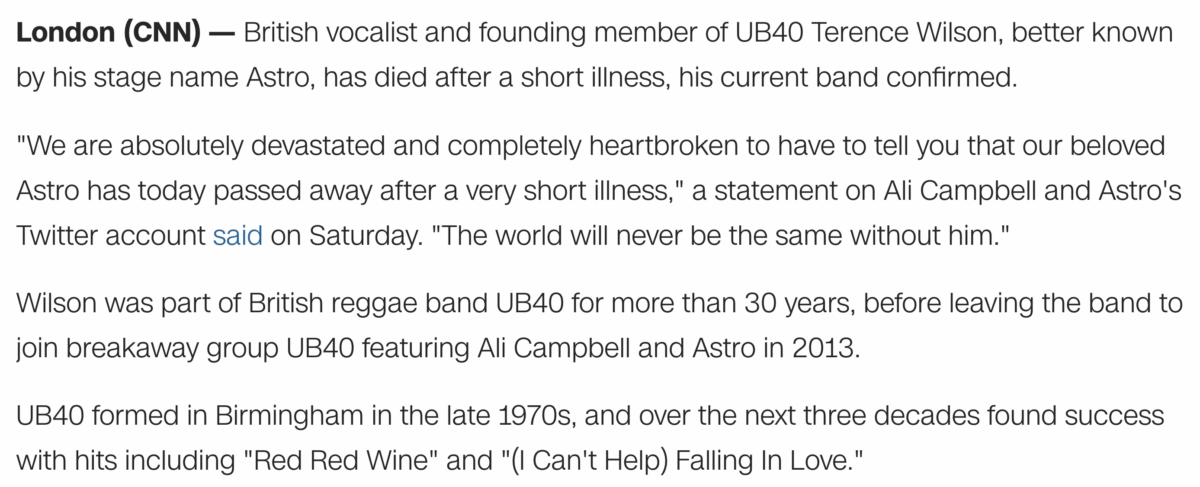 https://www.cnn.com/2021/11/07/entertainment/astro-terence-wilson-intl-scli-gbr/index.html
Earlier this year, Brian Travers from UB40 died as well, dying on the date of August 22.
Death = 228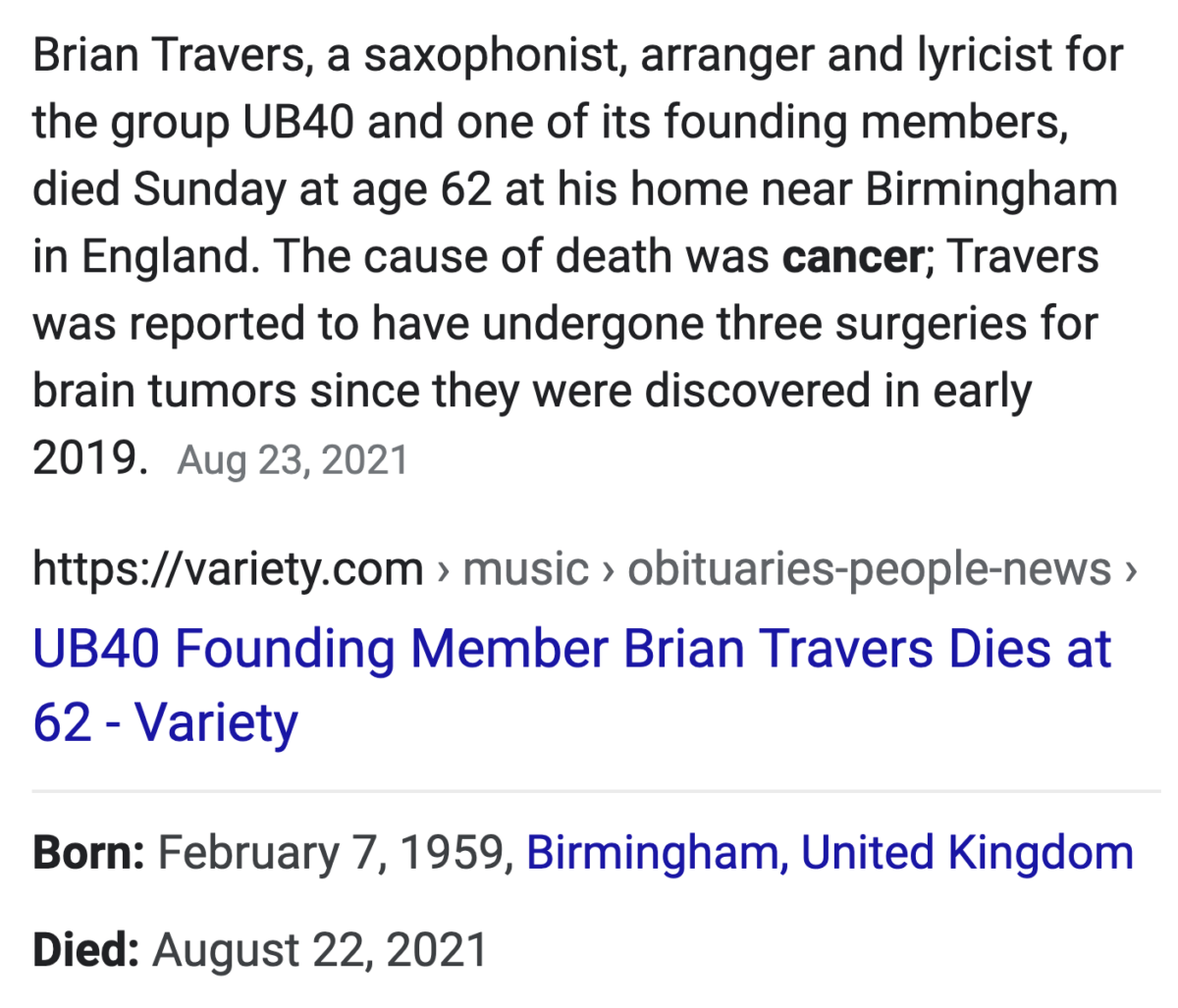 Notice how his name syncs with World Series, 147 and 57.

Houston Astros also fits in, 147.

And 62 is always big in Houston, thus why the Braves beat Houston 6-2 in the first game of the series, kind of like how the Nationals closed out Houston 6-2 in the World Series in 2019.

Houston, Texas = 62
Astroworld = 62
Sacrifice = 62
Their deaths came a span of 77 days apart.


Of course, the World Series ended in Houston on 11/2, like 112.
The 112 and 77 fits in with 'Astroworld Festival.'