UCLA's J. Juzang lighting it up in Elite 8, March 30, 2021 (UCLA has won 23 straight when leading at the half)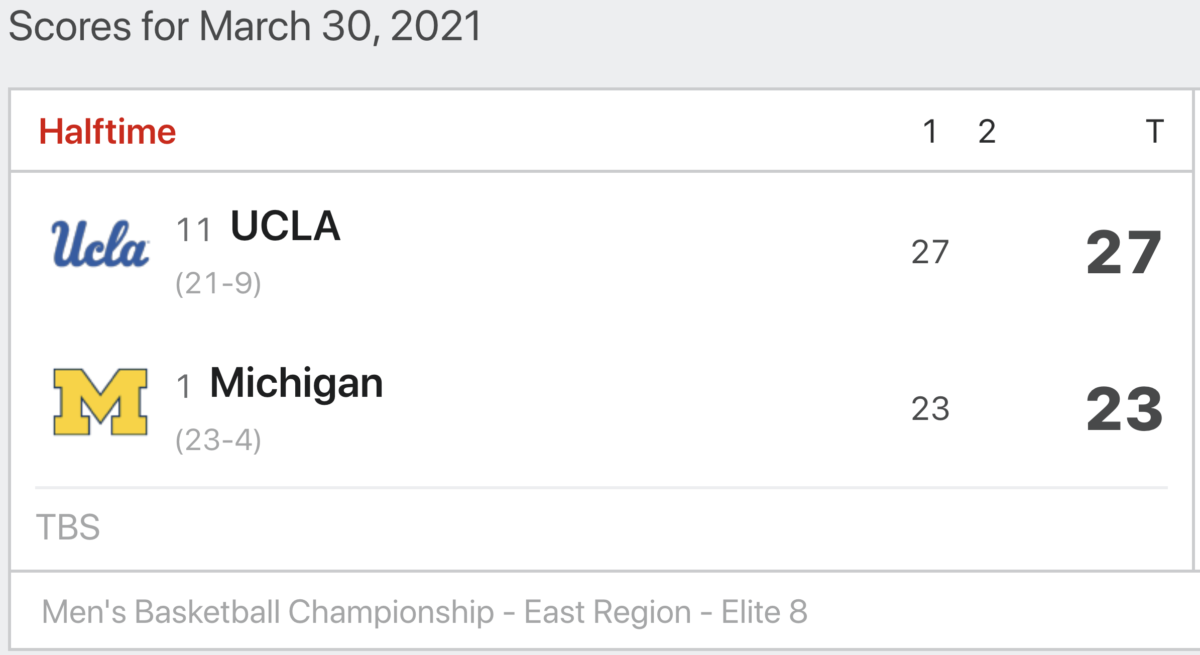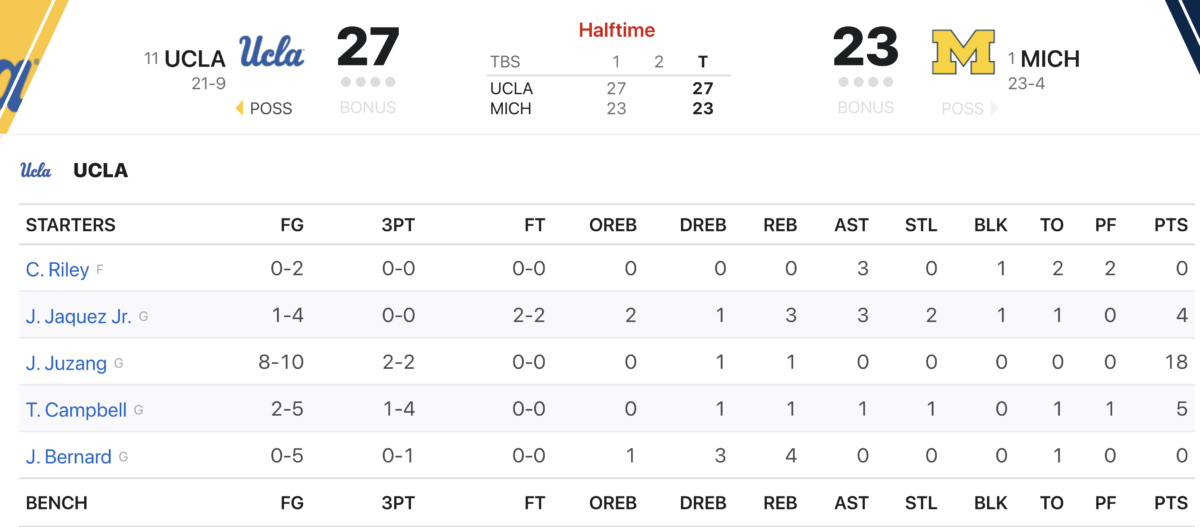 https://www.cnn.com/2021/03/30/us/witness-derek-chauvin-trial/index.html
J. Juzang has 18 of the 27 points on the 89th day of the year, representing the team from Los Angeles, California.
89.

89.

89 is the 24th prime. The team with 23 wins is on 23 points.
And the team in the lead can win their 24th straight game when leading at the half.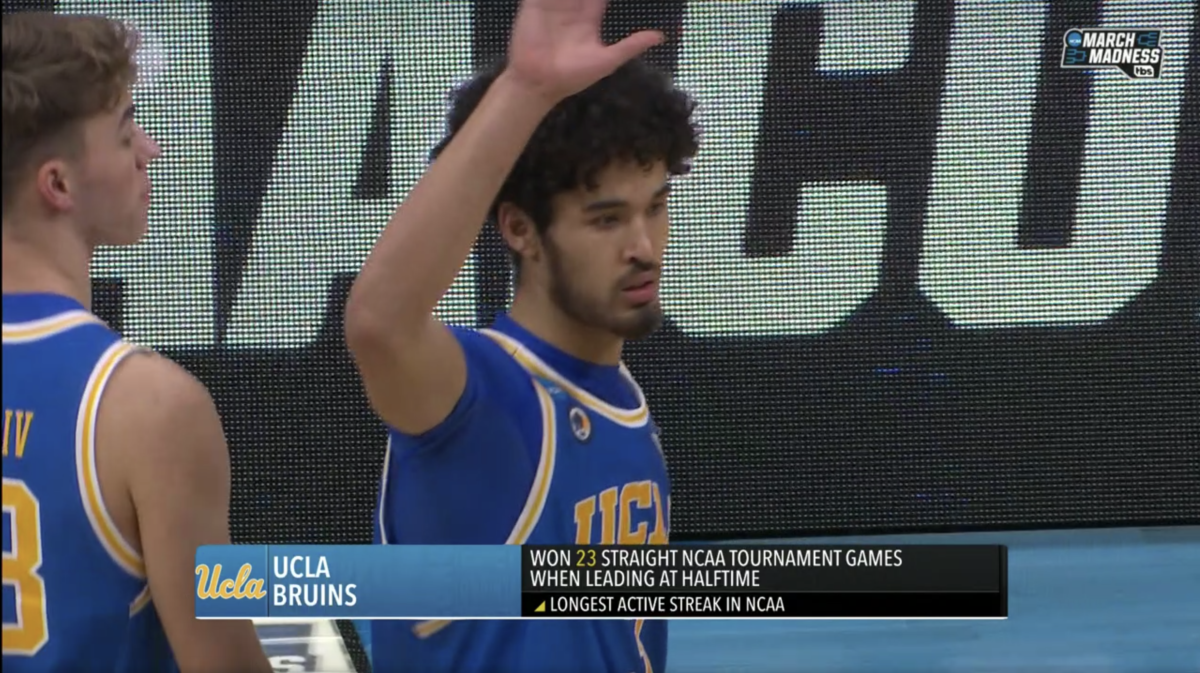 *End = 23
*Halftime = 74 (74 date numerology)