Ukraine & Russia-backed separatists allege ceasefire violation, Thursday, February 17, 2022

This news broke on February 17, or 17/2. Notice how 'ceasefire' fits in.

Thus, nothing but propaganda by the numbers.
Ad maiorem Dei gloriam = 172
And as for it happening in the 'Donbas region,' it is another 201.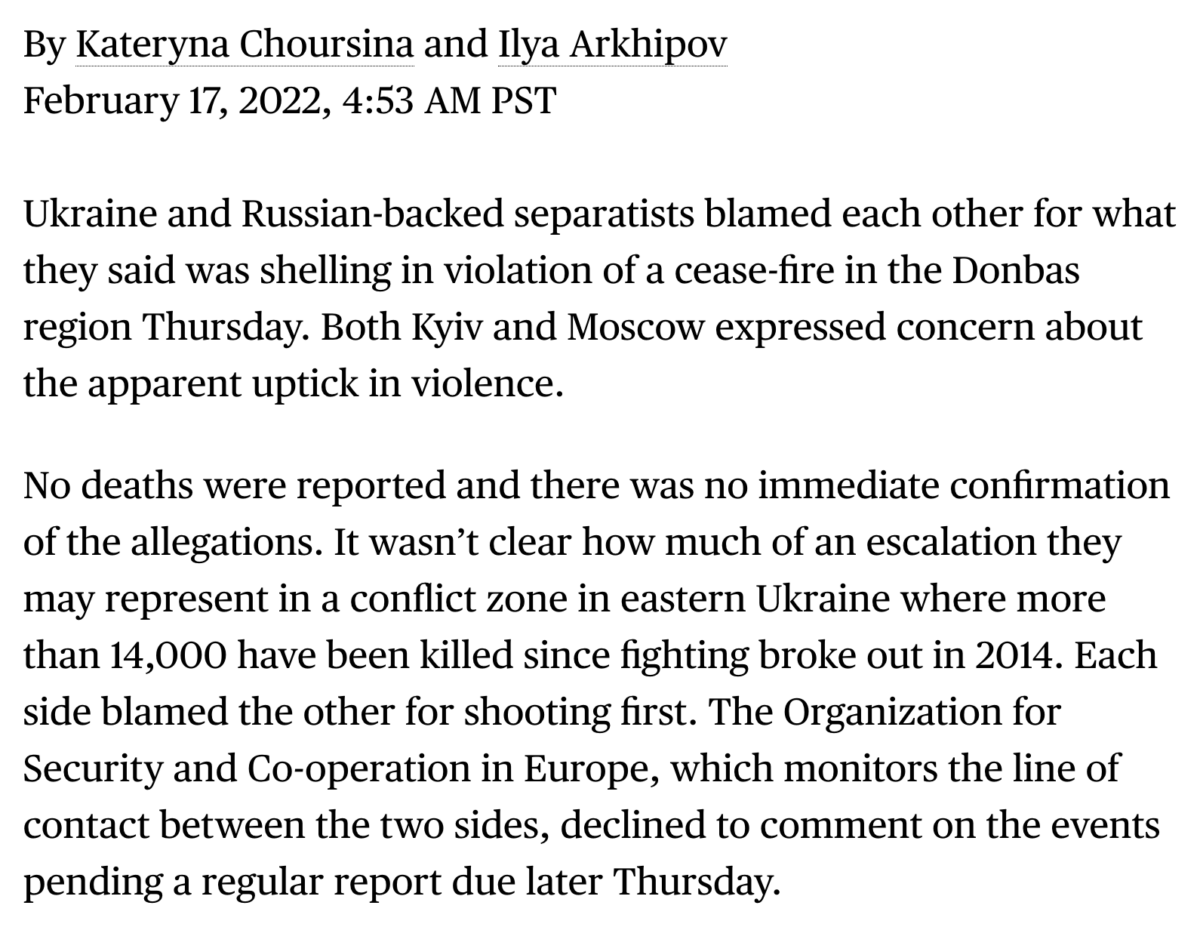 https://www.bloomberg.com/news/articles/2022-02-17/ukraine-russia-backed-separatists-allege-cease-fire-violations