United Nations webpage pays tribute to 201 in their Agenda 21 participants photo, June 13, 1992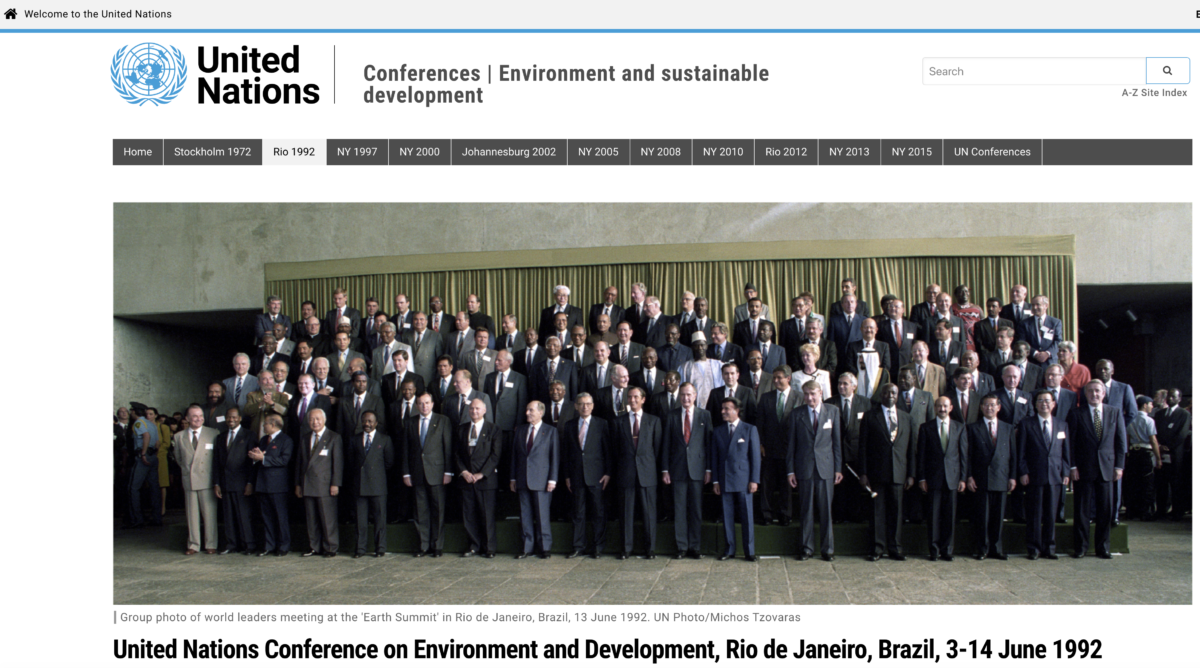 https://www.un.org/en/conferences/environment/rio1992
Notice, the United Nations webpage in tribute to the Agenda 21 meeting in Rio de Janeiro, Brazil shows a photo taken of the participants from June 13, 1992, the day leaving 201 days in the year.

Rio de Janeiro = 201
Event 201 (Coronavirus simulation focused on Brazil 1-month before outbreak)
The Jesuit Order = 201, Ignatius of Loyola = 201, Jorge Mario Bergoglio = 201
And recall how Agenda 21 goals were met, with global emissions reducing, due to Covid-19 (what was simulated at Event 201). Also read how managing Covid has become part of the Sustainable Development Goals here.