US economic growth in 2021 was the best since 1984, January 27, 2022 news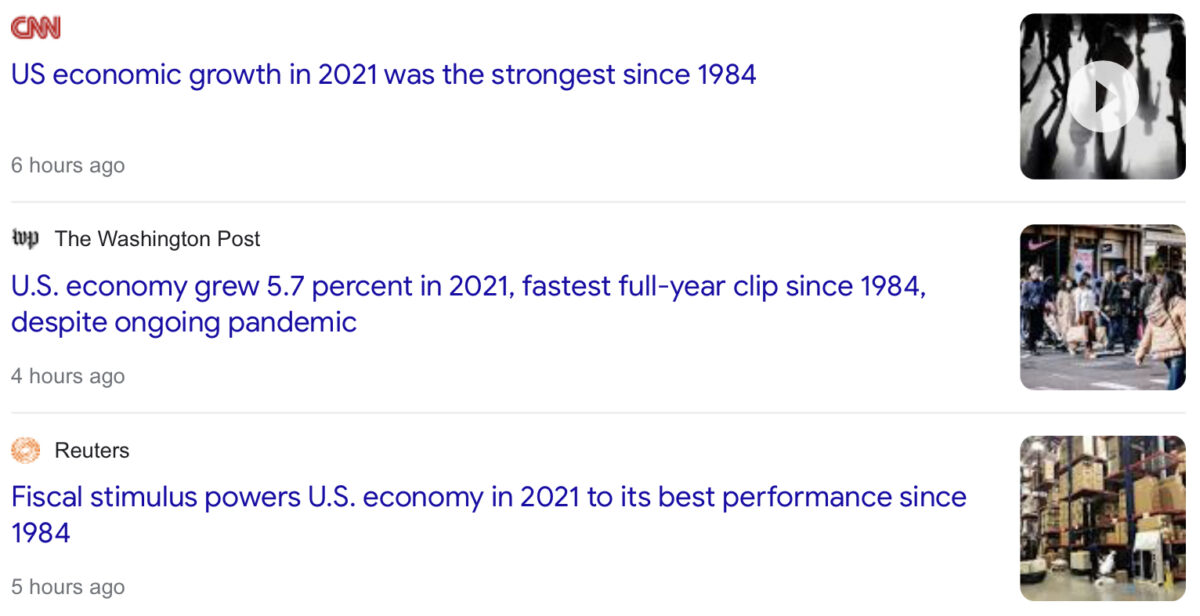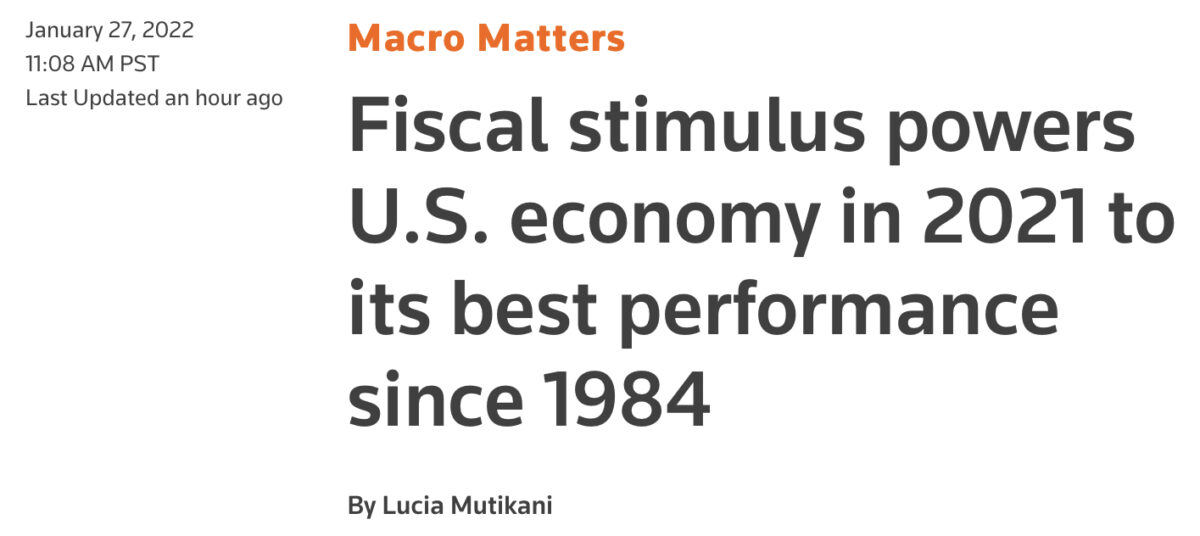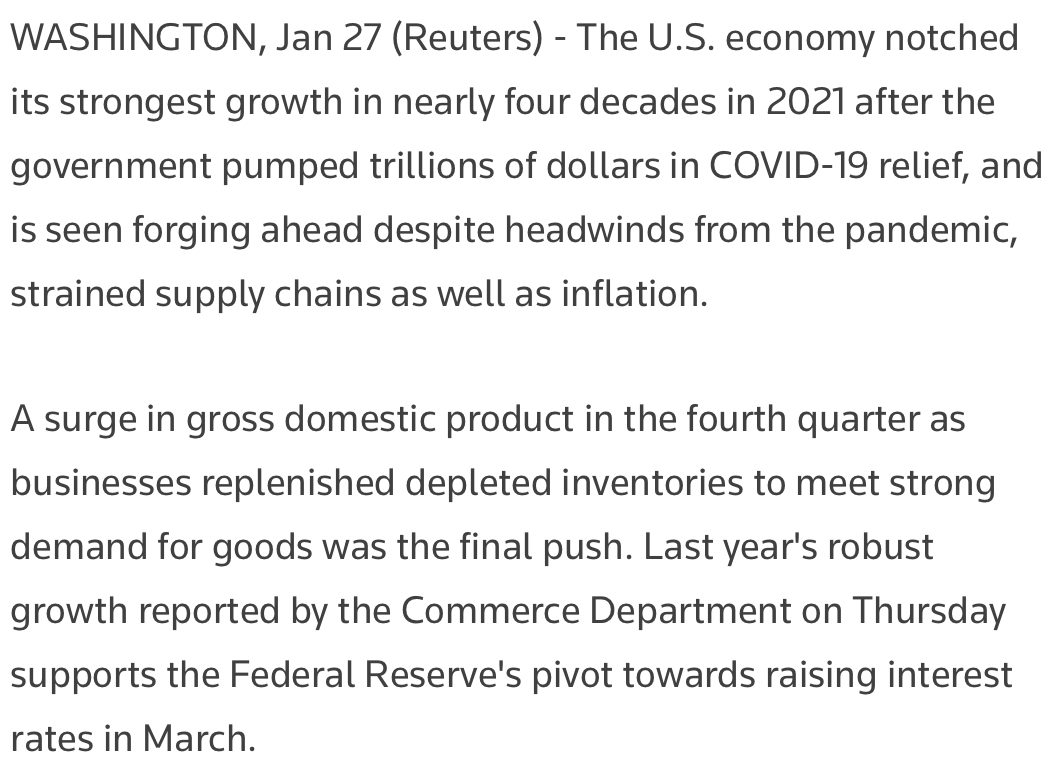 https://www.reuters.com/world/us/us-economy-regained-speed-q4-2021-growth-best-since-1984-2022-01-27/
This must be a lost page of George Orwell's 1984.
The best economy in 37-years?
Joe Biden = 37
In the time of Covid-19, when so many businesses have been shut down?
This comes in the time of Biden-Harris, the first Presidential ticket since 1984 to not feature an Ivy League education.
This news comes on 1/27.
Scottish Rite of Freemasonry = 127
-Economics = 42 / 48 / 96 / 147
-Freemason = 42 / 48 / 96 / 147