US Justice Department charges Iranian with trying to assassination John Bolton, August 10, 2022 (in clear tribute to RFK & Joe Biden)
John Bolton has the same November 20 birthday as Joe Biden, and they're both J.B.
Today is 263-days after his birthday.
263, 56th prime
Washington DC = 56
Society of Jesus = 56
Think of RFK, who had the same Nov. 20 birthday, and who was shot on 5/6 (June 5).

RFK was born in '25 and killed at the Ambassador Hotel.
John Bolton was the 25th US Ambassador of the United States.
Biden = 25
Death = 25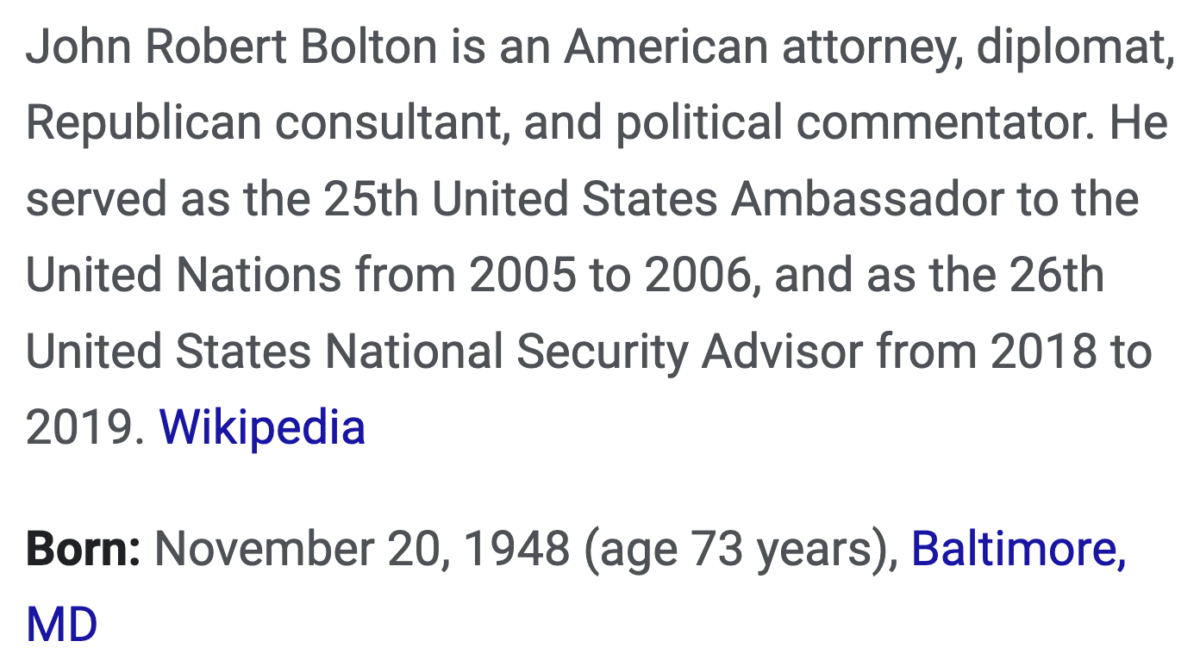 And don't forget RFK was killed 199-days after his birthday.
199, 46th prime number
JFK killed at age 46
Catholic = 46
RFK = 46
Biden, #46
As for John Bolton's attempted killer being from the Iran's Islamic Revolutionary Guard Corps…
Iran's Islamic Revolutionary Guard Corps = 222
August 10 leaves 222 days in the year
-Order Out of Chaos = 222
-Ordo Ab Chao = 222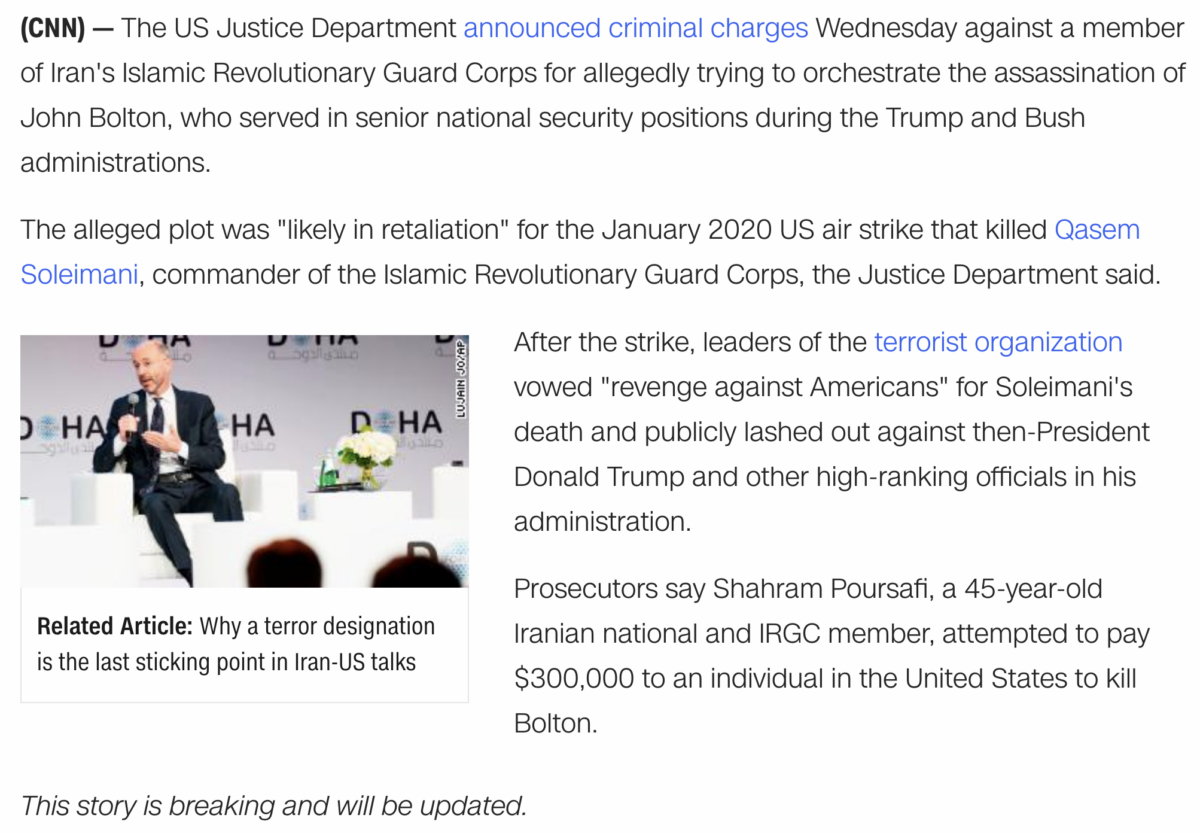 https://www.cnn.com/2022/08/10/politics/justice-department-charges-iranian-with-trying-to-assassinate-john-bolton/index.html