US recovers millions in cryptocurrency paid to Colonial Pipeline ransomware hackers, June 7, 2021 news

This news comes one month after the supposed ransomware attack on Colonial Pipeline of May 7, 2021, and it comes on a date with 54 numerology.
6/7/2021 = 6+7+20+21 = 54 *Jesuit Order = 54
As we know, the ransomware attack is a Jesuit joke, synced up with the Jesuit simulation of cyberattacks, Cyber Polygon, put on by the Jesuit Klaus Schwab. And as we also know, the world of cryptocurrency, including Bitcoin, is controlled by the Jesuits, and so is the FBI, along with everything else in the federal government.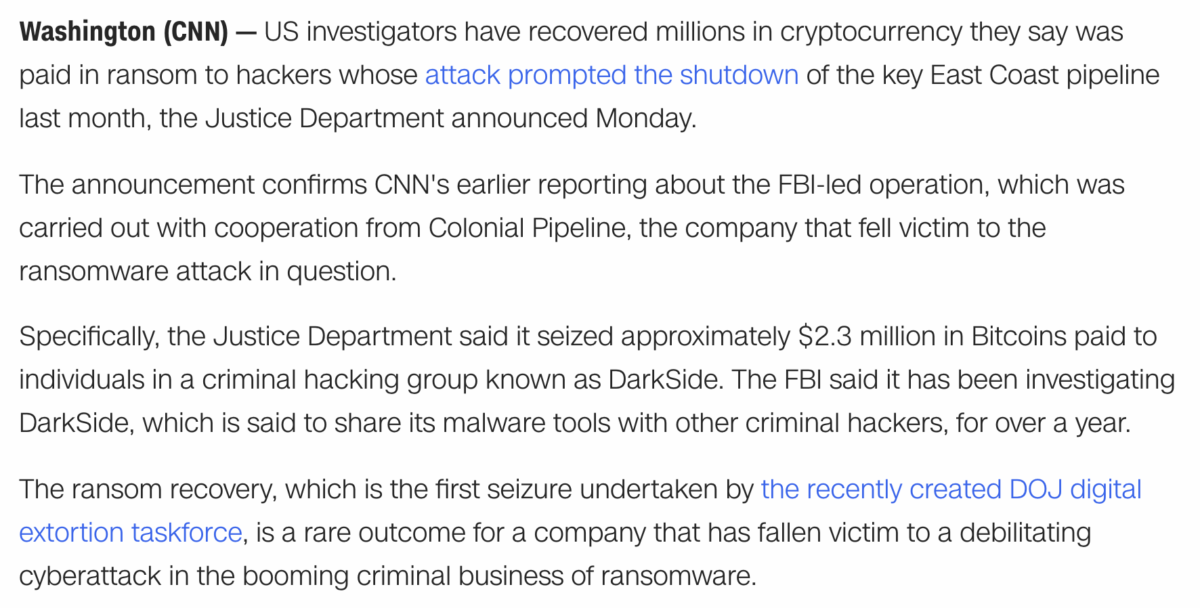 https://www.cnn.com/2021/06/07/politics/colonial-pipeline-ransomware-recovered/index.html