Uvalde, Texas Robb Elementary shooting comes 69-days before 56th anniversary of Texas Tower Sniper massascare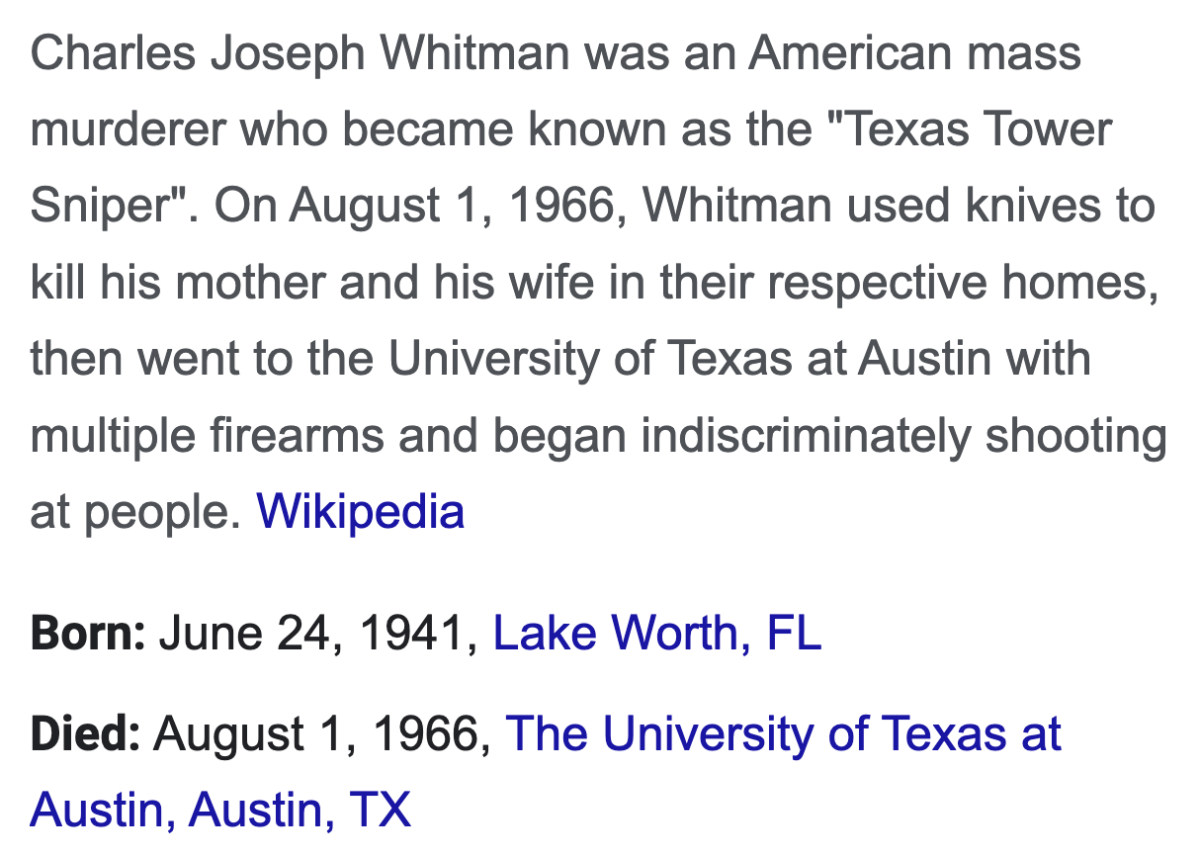 Notice the 201 in 'Texas Tower Sniper.'

Charles Whitman was former military.

The Uvalde, Texas shooting came 201-days after Matthew McConaughey's birthday, and he is alumni of University of Texas.
-He played the Lincoln Lawyer in his Hollywood film
-The shooting happens after Netflix releases a show based on the film on 5-13-2022
-Lincoln was assassinated in connection of the Civil War
-Many of these shootings follow the "Civil War theme"
–Lincoln Lawyer = 163 / 64
–Uvalde, Texas = 163 / 64
–163, 38th prime
–Death = 38
–Kill = 64
The Uvalde, Texas shooting happened 69-days before the 56th anniversary of the massacre at University of Texas.
The Jesuit Order = 69 / 201
Society of Jesus = 56
Uvalde High School = 263 (56th prime)
-Where active shooter drill took place


And notice in history, the shooting came 38-days after Whitman's birthday.

Read about 38 in relation to death and murder here.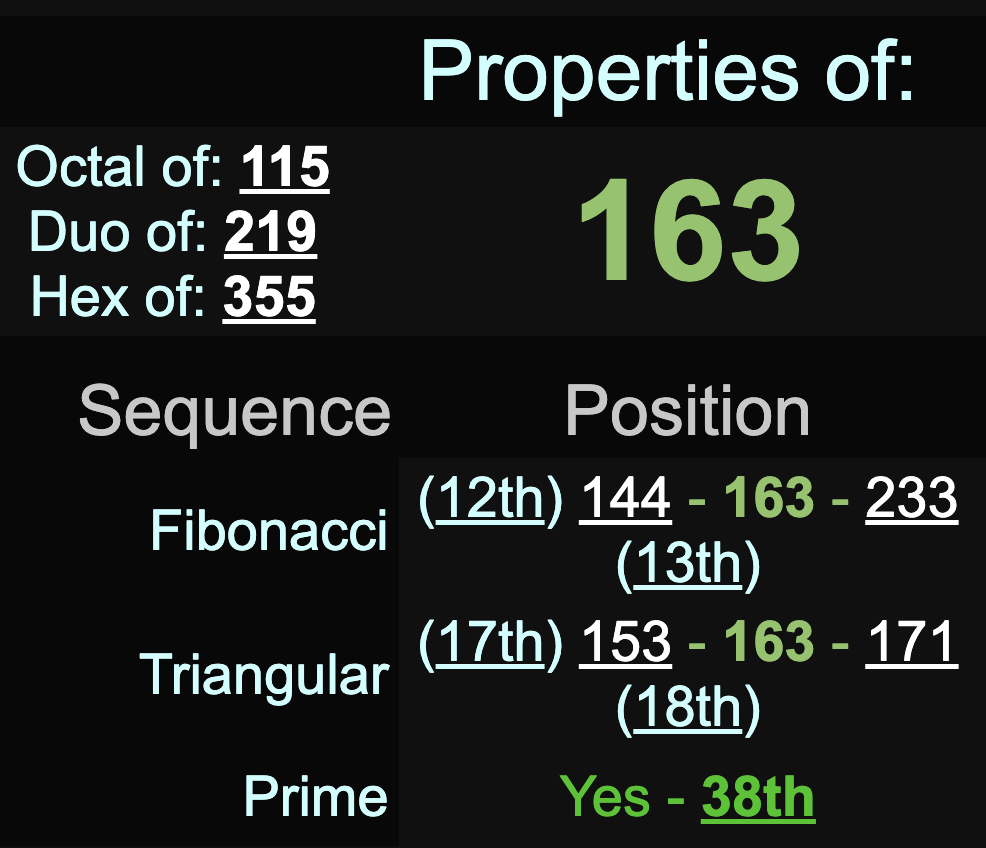 And here is more research by Richie Rich on the matter.